Mistakes Everyone Makes When Eating At Red Lobster
If you love eating at Red Lobster, it's time you become a pro by avoiding common mistakes people make when they eat there. For starters, customers need to know the rules of the games Red Lobster plays so they can win. One of the biggest games is trying to get people in the door. You want to be the person taking advantage of the deals the restaurant offers to lure you into coming in. Order the right meal on the right day with the right awards level at the right time of day with a bonus freebie, and you've won the game. 
Meanwhile, some customers simply don't know which menu items to order and which ones to avoid. We've included a few hacks to help you make the most of your meals, drinks, budget, and flavor experience. So, stop making mistakes at Red Lobster and learn how to navigate the menu and make your next visit even better.
Not visiting on the day there's a deal on your favorite menu item
One mistake you've probably been making at Red Lobster is not visiting on a day when your favorite menu item costs less. To tempt more customers to visit during the week, Red Lobster has instituted weekday deals that vary daily.
It's easy to plan your next outing to the restaurant by looking at the website to determine which day of the week has the deals that best suit you. In fact, there are two areas of the website you'll want to check: the daily deals and the daily specials. The former gives you a list of all the specials for the whole week, while the daily specials page lists today's offers.
Among the fun specials, on taco Tuesday you could get lobster and shrimp tacos for around $16 instead of about $18, depending on location. On steak and lobster Wednesday, you could get a plate of surf and turf for $25 instead of around $34. Throwback Thursday will allow you to get a classic menu item like Walt's favorite shrimp and a Pepsi product or tea for close to $15 instead of around $20 for a meal and drink. And you can enjoy fish and chips on fish fry Friday for close to $14 instead of $16.
Not realizing you can invite friends who don't eat seafood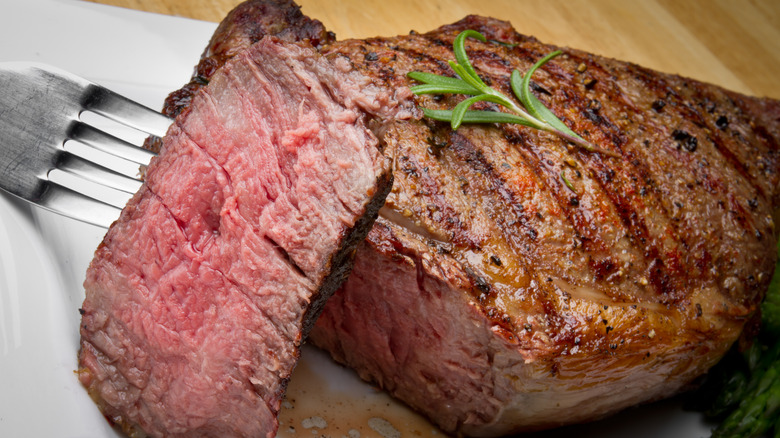 Grand River/Getty Images
When most of us think of Red Lobster, we think of its yummy seafood dishes. If your friends and family members aren't seafood lovers, it's easy to exclude them from your plans or decide to skip eating at the restaurant altogether. However, there are tons of menu items for people with special dietary needs, allergies, or who dislike fish. Of course, you can't take the seafood smell out of a seafood restaurant, but if that doesn't bother them, the invitation to dine with you at Red Lobster is a go.
If they want to order an appetizer in addition to the yummy Cheddar Bay Biscuits that will magically arrive at the table, mozzarella cheese sticks and crispy green beans are great seafood-free options. There are several chicken dishes on the main menu, including Cajun chicken linguini alfredo, maple bacon chicken, crispy chicken tenders, and a grilled chicken Caesar salad. Beef lovers can delight in the variety of steaks, including sirloin, New York strip, and filet mignon. Plus, there's even a cheeseburger on the menu.
If you haven't been inviting friends and family members to Red Lobster with you because of seafood allergies, there's a food allergy wizard tool on the website to avoid ordering foods with hidden ingredients. Letting the server know about allergies can help the chef and servers be especially careful to avoid cross-contamination.
Asking for too many yummy Cheddar Bay Biscuits
When you arrive at Red Lobster, your server will bring enough biscuits to the table for everyone to have one, plus one extra to share. While everyone could fight over the leftover biscuit, most seasoned diners have realized that the biscuits are unlimited, so you can always ask for more. However, there are two reasons why asking for too many Cheddar Bay Biscuits is a mistake. First of all, if you fill up on biscuits, you won't have room for your main course. Secondly, their nutritional content can blindside you before you know it.
Cheddar Bay Biscuits are so delicious because they're filled with yummy ingredients like garlic, butter, and cheese. However, all that butter and cheese comes with lots of fat and sodium. A single biscuit doesn't have alarmingly hefty nutritional stats. However, if you put away a large number of them before the main course arrives (a feat that's easy to accomplish), you may end up surpassing the day's daily recommended nutritional values without realizing it.
Each biscuit clocks in at 160 calories with 10 grams of fat (4.5 of which is saturated), 380 milligrams of sodium, and 16 grams of carbohydrates. When it comes to the FDA recommendations, seven biscuits would put you over the daily fat recommendation, six would max out your sodium intake, and five would be over the saturated fat amount advised. Let's not forget that meal you're about to eat.
Not noting the nutritional content of some menu items before ordering
There are several menu items that might surprise you with their nutritional content. Even though you can see calorie counts on the Red Lobster menu, you may have to dig a little deeper to find the full story.
One dish that sounds healthier than the reality is the roasted garlic seafood bake. Hearing that it's roasted and baked probably leaves you assuming it's more on the lean side than it actually is. In fact, the calorie count comes in at 1,620, plus it has 124 fat grams (40 of which are saturated), 340 milligrams of cholesterol, and 5,110 milligrams of sodium, which are all above the FDA's suggested consumption level for the day.
After seeing the nutritional stats for the chocolate wave, you may consider sharing. This delectable dessert counts 1,110 calories, 62 grams of fat (22 of which are saturated), 120 milligrams of cholesterol, 134 grams of carbs, and 93 grams of sugar. These figures put this delicious chocolate creation above the FDA's daily recommendations for saturated fat and sugar.
We often overlook nutritional stats for alcoholic beverages because they don't always have labels. Most mixed drinks at Red Lobster are nutritionally similar to soft drinks. However, the Alotta Colada packs 550 calories and 98 grams of sugar. That's double the FDA's sugar suggestion for the day, making it another menu item that's great to share.
Sleeping on the lobster bisque as a side order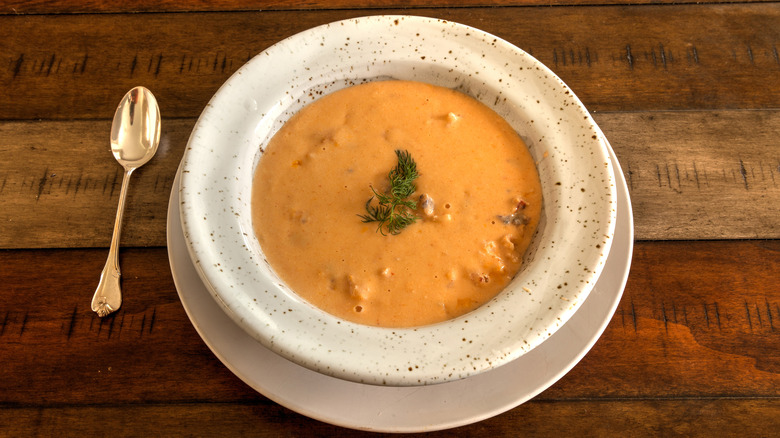 Sunflower Momma/Shutterstock
When we polled customers to determine their favorite Red Lobster side dishes, the most popular one turned out to be the lobster bisque. Only 27% of our respondents listed the creamy soup as their favorite, so it wasn't a definite majority. However, it came out above all the other sides on the menu, so if you haven't yet given it a try, you should on your next visit.
There is a secret you need to know about this dish though. While it's called "lobster" bisque, it has come out in recent years that the chain doesn't always use lobster to make this soup. Sometimes, it's an imitation lobster meat called langostino instead. While langostino looks and tastes a lot like lobster, it's closer to the size of a prawn and not the same species. However, Red Lobster can legally get away with using the term lobster if the phrase "lobster" appears in the ingredient name. So, langostino lobsters are fair game for lobster bisque.
Regardless of whether it's always real lobster in your lobster bisque or not, the soup still tastes amazing. If you find you like it enough as a side, you can certainly come in and order a whole bowl as a main course for around $9.
Not making Cheddar Bay sliders
We know it's tempting to eat your fill of Cheddar Bay Biscuits while you're waiting for your main course to arrive. However, if you can convince yourself to save some until you get your food, you can use them to make Cheddar Bay sliders.
Nearly anything you order can turn into a slider. Simply slice your biscuit in half and fill it with ingredients from your meal. For example, you could make maple-bacon chicken sliders, scallop sliders, shrimp sliders, salmon sliders, rainbow trout sliders, lobster sliders, or crab meat sliders to name a few. You won't want to miss out on the opportunity to make sliders from appetizers like dragon shrimp, coconut shrimp, mussels, or even lobster dip.
If you start your meal with the aim of turning whatever you order into sliders, you might also want to consider getting a sauce on the side, such as piña colada, cocktail, or tartar. After all, menus were meant to hack.
Not taking advantage of happy hour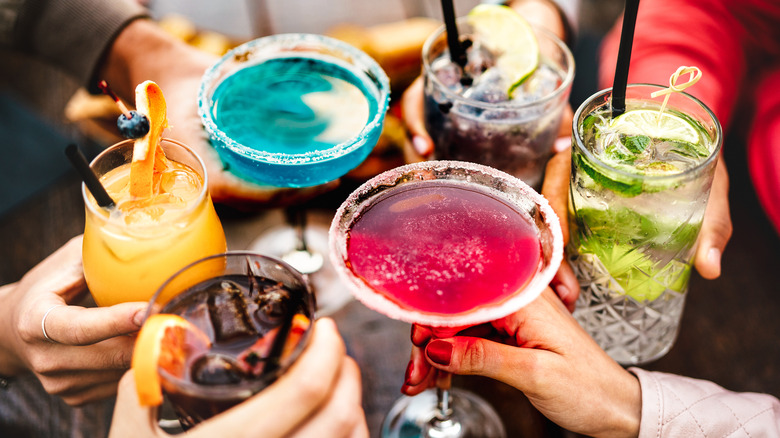 View Apart/Shutterstock
If you like going to eat at Red Lobster on weekdays, you're doing it wrong if you're missing out on happy hour. Why pay full price for drinks when you don't have to? Between 3 p.m. and 6 p.m. on weekdays, you may find that the cost of some of your food and drink items has magically decreased at participating restaurants.
Some deals you may see include half-price drinks or deeply discounted appetizers. However, you will likely find restrictions on which items are discounted. Drink specials could be limited to certain brands of beer and wine or mixed drinks with specific ingredient brands.
If you're curious about whether your local Red Lobster has a happy hour or not, you can always call and ask or search for your local location reviews on Google. After all, people like to rave about getting a good deal.
Not realizing you can order off-menu drinks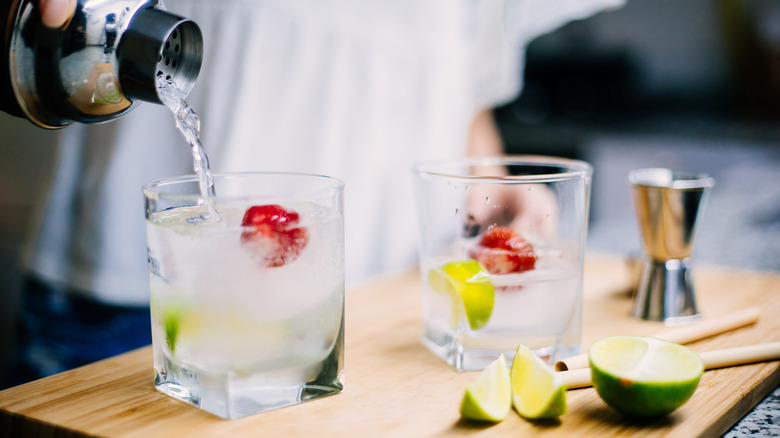 Agro Bacter/Getty Images
Red Lobster has an extensive cocktail drink menu ranging from classics like an old fashioned to more frou-frou drinks like the Bahama Mama. While you'll find a handful of familiar drinks like mojitos, Long Island iced tea, margaritas, daiquiris, and piña coladas, there's a good chance your favorite drink isn't on the list. The good news is that Red Lobster hires seasoned bartenders who know their way around a bar. So, they are familiar with drink recipes beyond the ones in their restaurant training handbook.
Red Lobster carries a variety of liquors, so you can ask for nearly anything. Some of the liquors it has on hand include cognac, gin, vodka, tequila, rum, bourbon, whiskey, and Scotch. Plus, it has a variety of liqueurs and cordials in different flavor profiles. Other cocktail ingredients include oranges, bitters, fruit juices, lime, and a variety of fresh fruits. Specialty branded drinks like Malibu coconut rum, Southern Comfort, Smirnoff vodka, Mott's Clamato, and Sauza Gold tequila are available too. So, go ahead and order exactly what you want. If the bartender can't make it, they can likely suggest a close alternative.
Not ordering a family meal or platters to feed a crowd
One mistake you've probably been making at Red Lobster is ordering individual dishes for everyone instead of family meals or platters. Of course, some groups have so many different likes and dislikes that it can be difficult to make everyone happy with a single meal. However, if you've got an easygoing crowd, you'll find that it makes ordering easier with only one item vs. several — and it is often cheaper too.
One of the best ways to please more people is to choose the create your own family feast option, which serves four people and costs around $61.50. You get to choose three main courses (out of seven choices) and two sides (out of five choices). Plus, it comes with eight biscuits, so each person gets two. With most individual Red Lobster meals costing between $20 and $30 these days, you'll end up saving $20 or more with the feast. Depending on your selection, family feasts range from about $61.50 for simpler combos to around $127 for premium options that include ingredients like crab and lobster.
Meanwhile, if you know everyone likes one particular main dish, you can order it by the platter instead of getting it several times as a main. This is possible with Walt's favorite shrimp, jumbo grilled shrimp, crunchy popcorn shrimp, chicken tenders, and shrimp Rangoon. Then, you can order various sides to share around the table.
Not buying extra Cheddar Bay Biscuits to take home with your leftovers
We know part of the reason you go to Red Lobster in the first place is to eat Cheddar Bay Biscuits. And when you eat your leftovers at home, the experience isn't quite the same if you didn't have the self-control to save a biscuit or two to bring home with you. If those cheesy, garlicky biscuits are as important to your Red Lobster meal satisfaction as they are to ours, it's a good idea to buy extras.
While it's possible to make your own Cheddar Bay Biscuits at home with a packaged biscuit mix, we've found that they taste nothing like the original and don't have the best texture. There's something special about the ones at the restaurant that you just can't recreate at home so easily. Plus, there's baking involved, which negates the whole spirit of getting to eat restaurant leftovers.
There are two options when it comes to ordering Cheddar Bay Biscuits to go. You can get a half dozen for around $4, or you can get a full dozen for around $6. The choice is strictly up to you, so think hard about how many you'll need to satisfy your household's biscuit cravings.
Not ordering from the to-go kid's menu as an adult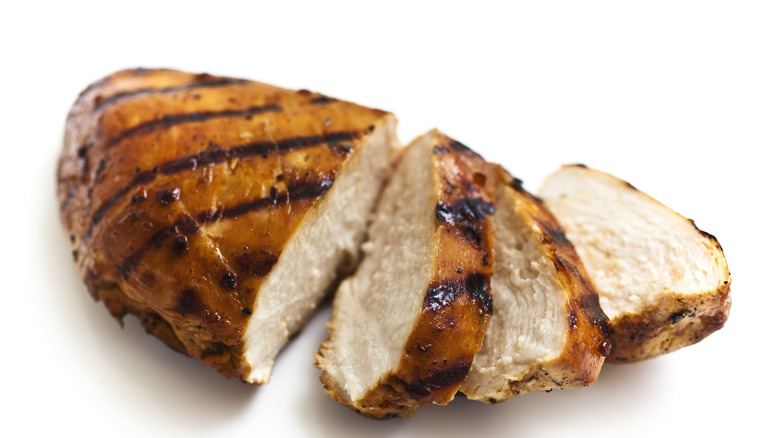 Love Life/Getty Images
It's easy to overlook the kid's menu as an option when ordering at Red Lobster. However, it's a great hack to get both cheaper food and healthier portions. While you probably couldn't get away with ordering from the kid's menu while dining in, it's a good strategy for to-go orders. Each meal comes with a protein and side.
The kid's menu prices at Red Lobster look like numbers from years gone by. The cheapest option is macaroni and cheese at around $7, while the most expensive item is the golden-fried fish for about $8.50. If you ordered mac & cheese (with bacon) and a side from the adult menu, you'd spend a minimum of $9.50. Meanwhile, a fried flounder lunch portion costs $13.99.
The portions are much smaller on the kid's menu and more in line with healthy food servings. A recommended serving of fish should be the size of a checkbook, a serving of meat should be the size of a card deck, and a serving of fruit or vegetables should be the size of a baseball. This is exactly what you see on the kid's menu. The meals range from 80 calories for the garlic-grilled shrimp meal to 620 calories for the chicken tenders meal. The equivalent adult meals are 250 calories for a lunch portion of garlic shrimp scampi and 1,140 calories for the lunch portion of wild-caught flounder.
Not signing up for My Red Lobster Awards (and checking for freebies)
A mistake many of us make at Red Lobster is not realizing it has the My Red Lobster Awards reward program. It provides different coupons, offers, and free items throughout the year. Just signing up will allow you to get a 10%-off coupon and an order of a dozen Cheddar Bay Biscuits to take home with you. So, it's worth signing up just to get the discount and free biscuits.
If you're a repeat eater at the chain, you'll find quite a lot of good deals. You'll earn a point for every dollar you spend unless it's a Tuesday when you get reward points based on your status (red, gold, or platinum). You can graduate from red to gold status by providing more contact information and from gold to platinum after 300 points. On Thursdays, you can get 25 points for ordering a soft drink or tea with your meal instead of water. Ordering more than $100 worth of food and drinks any time you dine in will allow you to earn 100 extra points.
While you can receive rewards with your points, we also suggest checking the app every now and then to see if there's a freebie available for all awards program members. For example, you might find an offer for a free dessert available during the whole month. So, keep checking that app!