MasterChef Is Cooking Up Its 14th Season. Here's What We Know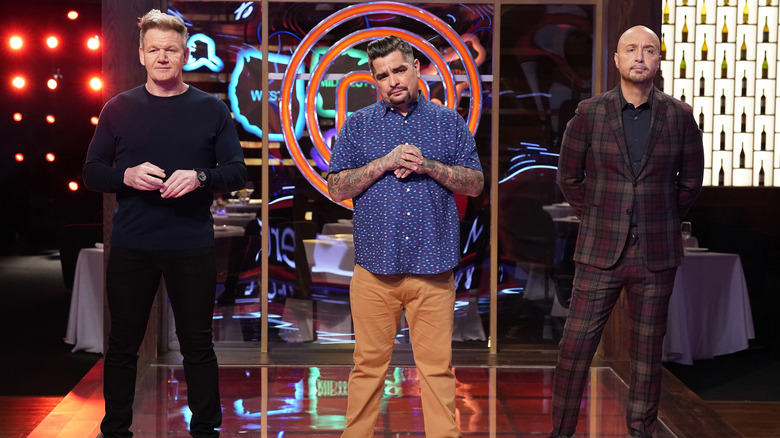 FOX
Food TV is escapist. Lying on a sofa, watching Nigella, Ina, or Bobby prepare another backyard dinner party scratches a particular itch on a lazy day. Those chefs are interchangeable, depending on your mood. It's not must-see TV. Even the hallowed ground of "Great British Bake Off" Tent (as dramatic as Bingate was at the time) is a place we escape to, and with all of the changes, many fans no longer bother to tune in to the new series. "MasterChef" hits differently, though. There's something about the fierce competition, the simplicity, and the legacy of the "world's most successful cookery show format" that keeps viewers glued to the action. Unsurprisingly, Fox has renewed it for a 14th season.
This year saw the current lineup of top home cooks face off in a competition titled "Masterchef: United Tastes of America." Always on the lookout for ways to inspire the contestants and add a little flavor to the contest, this year, the judges, Michelin Guide megastar Gordon Ramsay, James Beard award-winner Aaron Sanchez, and restaurateur Joe Bastianich, are asking the cooks to represent their home regions as well as themselves on TV's biggest culinary stage. The focus on local representation has viewers flocking to watch how home cooks from their regions deal with iconic MasterChef challenges like the "Tag Team Restaurant" and the dreaded "Mystery Boxes."
MasterChef is a success at home and abroad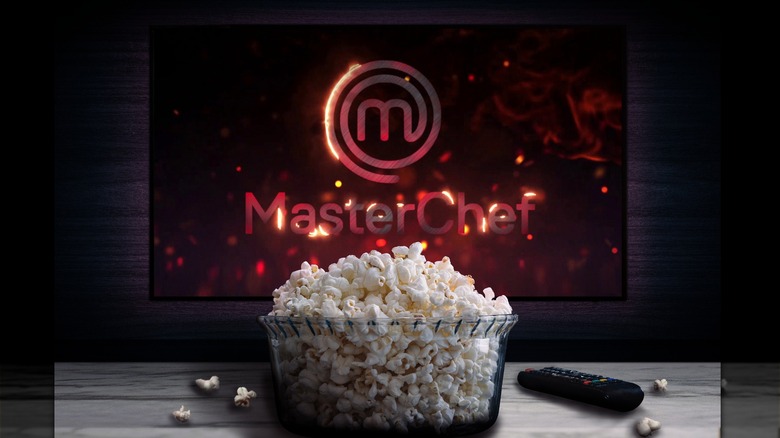 JOCA_PH/Shutterstock
Despite being well into its 13th season and reaching the historic landmark of 250 episodes on August 9th, 2023, "MasterChef's" popularity shows little sign of slowing down. It's the #1 entertainment program for 18 to 49-year-olds on Wednesday nights and is overall the most-watched cooking show of the summer on broadcast and cable TV. We don't know many details about Season 14 other than the three judges will return to continue their run. However, with this season being a regional rumble and last season seeing contestants from previous seasons return for one last shot at glory, we expect another twist will be on the cards.
If you can't wait for more must-watch MasterChef action, consider checking out "MasterChef Australia." From the creators of MasterChef, the Australian version has many more episodes (a bit like "Love Island UK"). It was so popular that Australian politicians had to cut the leader's debates ahead of crucial federal elections from 90 minutes to 60 to avoid clashing with the series' final episode. It even withstood the shock of all three judges quitting in 2019, going on to be named the most popular reality series in the world based on global demand in 2021. However, the show was visited by tragedy this year,  with the death of new judge Jock Zonfrillo. The cast and crew dedicated their recent Logie award (the Australian Emmys) to his memory.