Mashed Poll Uncovers The Fast Food Mascot Fans Think Needs To Make A Comeback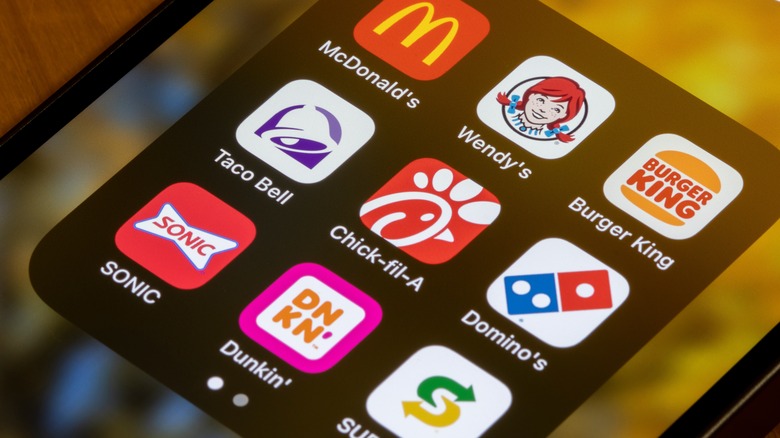 Tada Images/Shutterstock
Are you team Big Mac or team Crunchwrap Supreme when it comes to your fast food order? While you may be thinking about the taste of the food, back in the day, fast food chains relied on their trusty mascots to get people in the door. In the '80s and '90s, it was hard to get through Saturday morning cartoons without seeing your favorite fast food mascot popping up on the screen. Sadly, some of the most beloved characters, like the Hamburglar, suddenly disappeared. It wasn't just the Hamburglar who is giving us major nostalgia; the Arby's Oven Mitt and Dairy Queen's Dennis the Menace haven't shown their faces since the early 2000s.
In our exclusive Mashed poll, people were asked which beloved mascot they would like to have a comeback. A whopping 31,000 people voted between Domino's Pizza Noid, McDonald's Hamburglar, Arby's Oven Mitt, Dairy Queen Lips, and Taco Bell's Chihuahua. Arby's and Dairy Queen came in at the bottom, with only 3% of the votes, while Domino's got 12% and the Hamburglar got 31%. The clear, runaway winner was the Taco Bell Chihuahua, who received 51% of the vote.
The dog won't make new appearances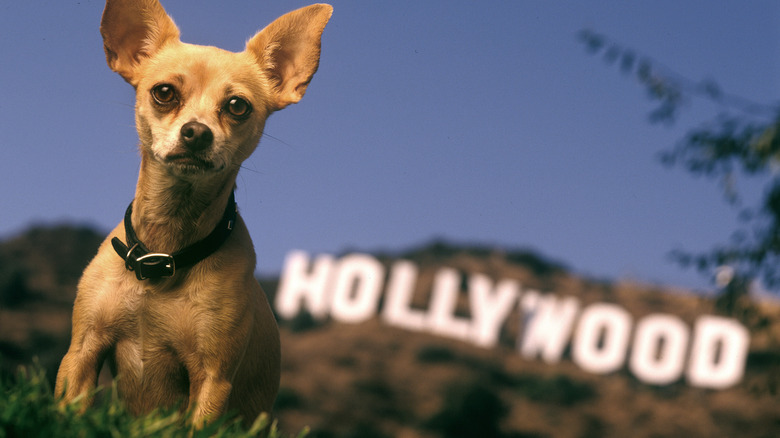 Vern Evans Photo/Getty Images
The beloved Chihuahua, who was actually named Gidget, has not been seen in any advertising since the early 2000s. Even in the '90s, during the dog's heyday, she didn't bring in the business like Taco Bell would've hoped. The sales were not the only reason that the Taco Bell Chihuahua disappeared. Along with the adorable, big-eyed dog, the chain's slogan was "Yo quiero Taco Bell" (meaning "I want Taco Bell" in Spanish). In the late '90s, over 50 Latino groups made it clear they thought the commercial was offensive to the entire Hispanic community. The dog made her last appearance in commercials in 2000.
Lest you feel bad for Gidget, she remained a star in her own right after the Taco Bell controversy. After working on the Taco Bell commercials, Gidget went on to appear in "Legally Blonde 2: Red, White, and Blue" as Bruiser, the other chihuahua's dog's mom. She also appeared as an extra in "Beverly Hills Chihuahua." After a long 15-year life, Gidget passed away in 2009. Taco Bell no longer has an official mascot, but its current slogan is simply, "Live Mas."