How Business At Lela's Is Doing After Kitchen Nightmares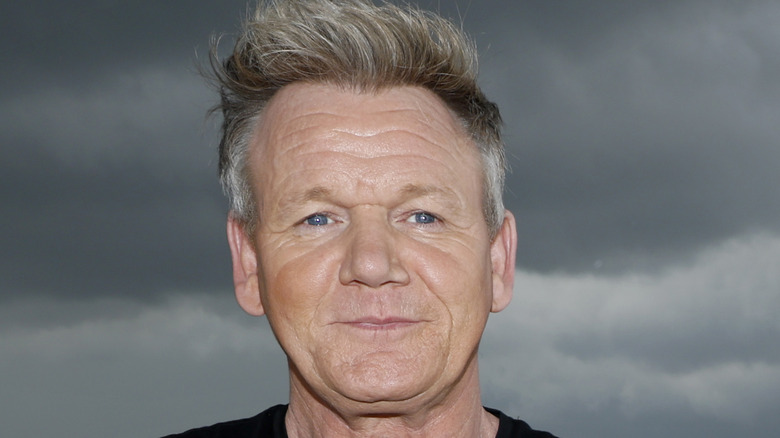 John Lamparski/Getty Images
Owning and running a fine dining restaurant is not for the faint of heart, as the owners of Lela's Kitchen in Pomona, California, sadly discovered. Lela Guillen and her restaurant, Lela's Kitchen, appeared on Season 1 of "Kitchen Nightmares." To say that it was a disaster from the start would be an understatement. The restaurant had only been open for eight months, and Lela had invested her life savings and retirement into the restaurant, with an additional $60,000 borrowed from her sister. In the episode, Lela is dealing with interpersonal issues between her chef, Ricky, and server Tabitha. The two are constantly at each other's throats, even arguing in front of diners.
One thing that was noticeably different from other "Kitchen Nightmares" restaurants was that Ramsay was initially impressed with the cleanliness of the dining area and restaurant. That was until he had a peek in the warm walk-in and found "congealed blood." Several of the items were not available, and the rack of lamb was more bones than meat.
One of the most significant issues with the restaurant was simply that it did not fit in with the neighborhood. The town was bustling with young artists and creative types who loved good food but couldn't afford fine dining prices. Ramsay suggested adding "Lela's famous burger" to the menu to entice the locals. Despite significant changes, Lela's Kitchen closed its doors later that year.
Even Gordon Ramsay couldn't save Lelas
One of the glaring issues was Chef Ricky's lack of experience and knowledge. On opening night, Gordon Ramsay demoted Chef Ricky to sous chef and promoted Lex, a sous chef, to head chef. Unfortunately, Chef Lex couldn't handle the pressure, had a breakdown, and left. Chef Ricky unexpectedly steps up, impressing Ramsay, who felt he was "proved wrong." The night seemed to end on a high note, with customers praising the Famous Burger and Pomona Salad. Chef Ricky was promoted to executive chef, and Tabitha became front-of-house manager. The two appeared to be getting along and working together to run a successful Lela's.
Even though the restaurant was packed on opening night, the restaurant couldn't survive longer than a few months. Even with Ramsay's new design and menu concept, Lela's had incurred too much debt. Before reaching out to Ramsay, the restaurant was days away from closing, so his last-minute infusion wasn't enough to save the restaurant.
The space is now occupied by the live music venue, The Haven, which hosts a variety of artists. Chef Ricky went on to become the executive chef at The Corner Butcher Shop and is now working at Hollywood Park Casino. There's no current information on the owner, Lela, and no word if she was able to pay her debts. Even though Ramsay stopped filming the show in 2008, he is reviving "Kitchen Nightmares," hoping to save some more restaurants.