Aldi's Lemon Herb And Garlic Parm Butters Arrived Just In Time For Labor Day Cookouts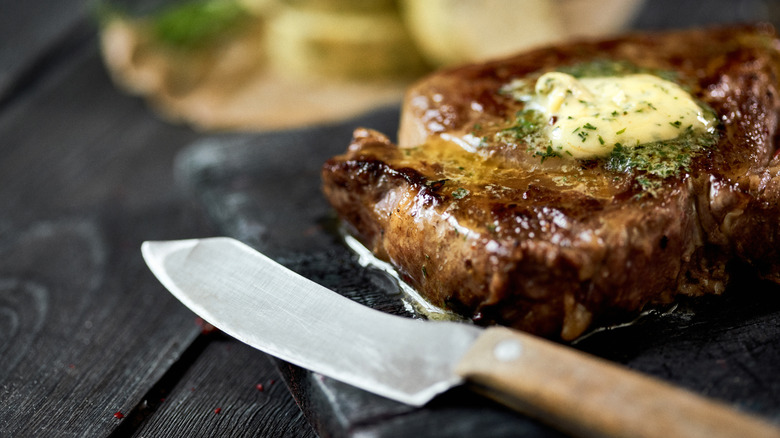 Olivia /Getty Images
We're all looking for ways to save a little money without compromising too much on quality. In turn, savvy shoppers have found countless "bougie broke" products at all of our favorite grocery stores — including fancy seasoned butter at Aldi.
Per an Adventures in Aldi post on Instagram, the chain has two new Specially Selected seasoned butters in lemon herb and garlic Parmesan flavors. These butters are no exception to the trend of shoppers raving about Aldi's flavored butters, with several Instagram users saying that they can't wait to try some.
Being that the butters are so new, it's unclear how much exactly they cost, but based on the prices of Aldi's other butters, we estimate between $2.75 and $3.95. All in all, that's a pretty good deal when you compare it to the cost and effort required to make your own flavored butter at home. Who's got time for that, anyway?
Fun ways to use Aldi's new seasoned butters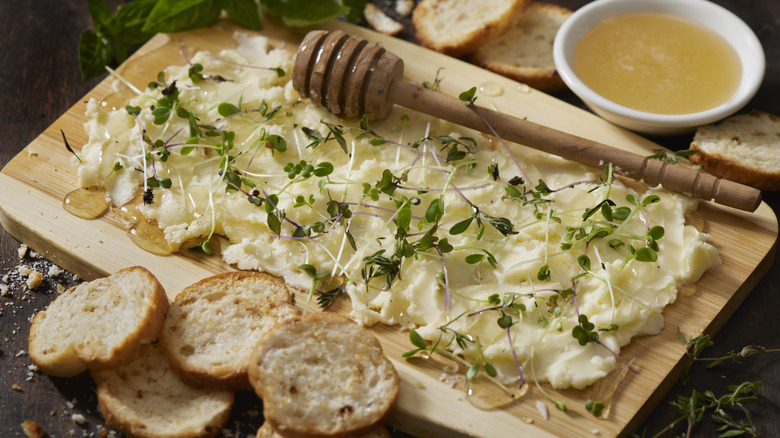 Lauripatterson/Getty Images
Needless to say, you can use Aldi's flavored butters in the same ways you would use regular butter, but they'll certainly add extra flavor to your dishes. For instance, you can use the lemon herb or garlic Parmesan flavored butters for your steaks, no additional seasonings or marinades required. On a similar note, you can add seasoned butter to your grilled corn on the cob or mashed potatoes. How about no-fuss garlic Parm potatoes? 
Of course, it wouldn't be a party without some kind of charcuterie board, and with all the recent buzz around butter boards, you might as well make the perfect butter board easier than ever. Rather than make flavored butters yourself, you can save some time by using store-bought flavored butters — such as Aldi's lemon herb and garlic Parmesan butters. Simply spread some butter on your board and decorate with crackers and bread that your guests can dip in the butter. It's a super easy appetizer, but with all the flavor of an hours-long preparation.