A Tourist Karen Literally Called The Cops Over $700 Crab Bill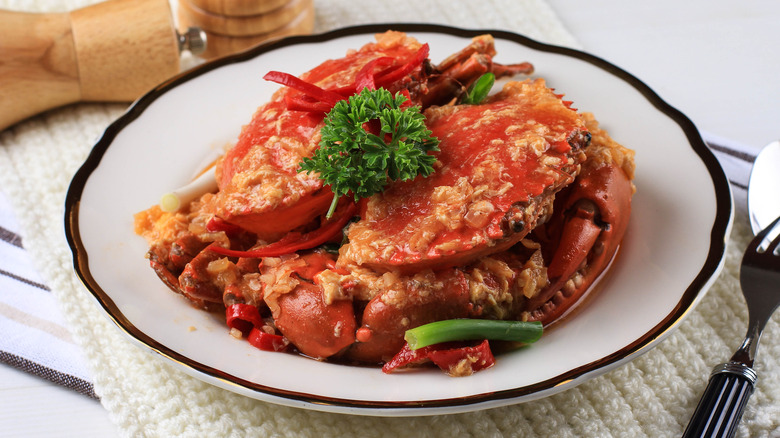 Ika Rahma H/Shutterstock
Ordering food at a restaurant without glancing at the prices is a luxury. Most of us glide our eyes toward the right side simply because it's good to know how much you're about to pay for the food you want to order. Sometimes, even the most meticulous price-calculating minds underestimate the bill. Paying a few bucks over the anticipated cost isn't a biggie, but add a few hundred dollars to the total, and it's enough to make people hyperventilate.
Well, some will hyperventilate and still pay the bill. Others will inexplicably call the cops. At least that's what one Karen visiting Singapore did. According to AsiaOne, Junko Shinba decided to dine at Paradise Group-owned Seafood Paradise in Clarke Quay. She ordered the chili-crab dish made with Alaskan King Crab, per a waiter's suggestion. Little did she know that the bill would amount to over $700. Furious, she called the police, claiming she was kept in the dark about the real price.
The customer had to pay anyway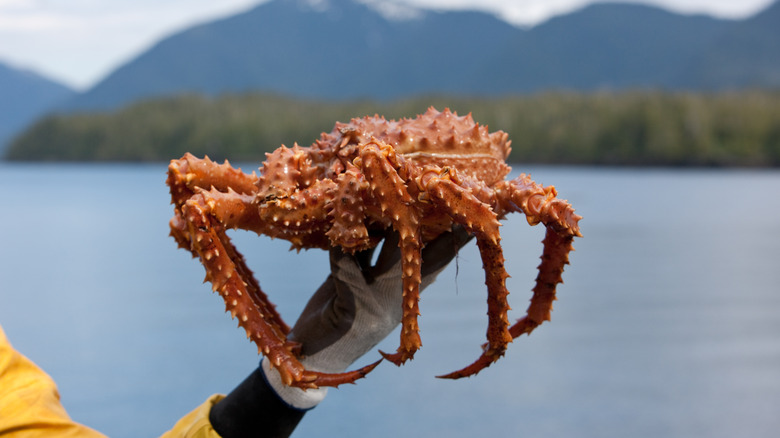 Lightasafeather/Getty Images
Crab is expensive, but Alaskan King Crab is a part of Seafood Paradise's seasonal menu and is pricier than other varieties. It is priced at around $20 per 100 grams, but Shinba alleged that the restaurant staff didn't explain this to her. However, the menu reflected the per-gram pricing. The crab weighed over 7 lbs in total.
In a statement to Insider, Paradise Group shared that the waiters had communicated the per-gram pricing to Shinba. The restaurant reportedly brought out the whole crab to show her group for confirmation. Shinba was allegedly unaware that the whole thing would be cooked for her group. "We all became speechless, knowing that one dinner for four adults cost that much," she told AsiaOne. According to Shinba, there were three plates of crab along with other dishes that they ordered, and they couldn't finish everything.
According to Paradise Group, the restaurant manager even assisted the crabby customer as she made a police complaint. She reportedly contacted the Singapore Tourism Board, as well. In the end, one of the members of the group paid for the meal with his credit card. They were even offered a discount of around $78 after the group claimed they didn't have enough money to clear the bill.