This Is How Many Chicken Wings Get Eaten On Super Bowl Sunday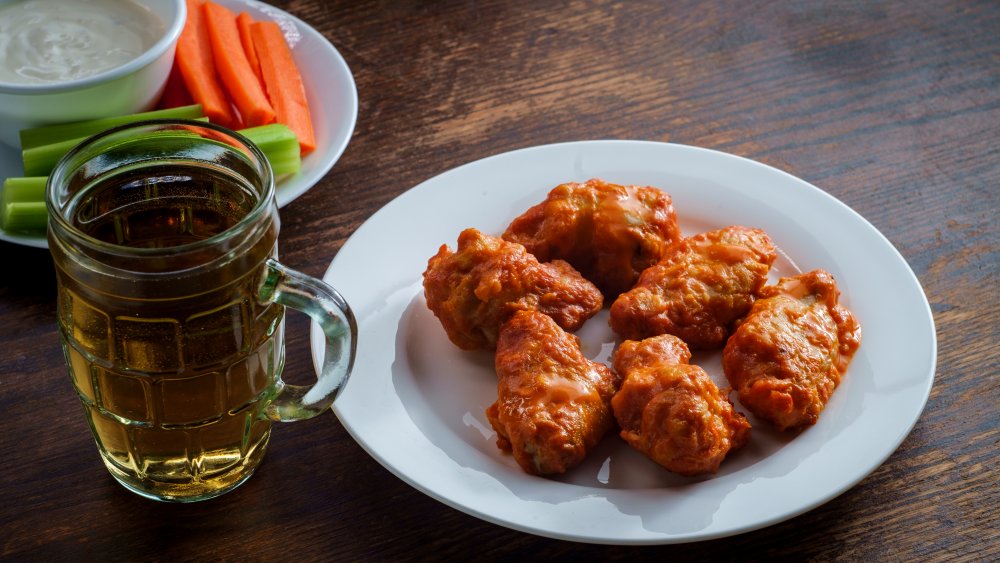 Shutterstock
What's your go-to snack for Super Bowl viewing? Do you whip up a big batch of nachos or a crockpot of chili, or perhaps go all out creating your own snack stadium? Or do you just order pizza? If your preference is to nibble a stalk of celery while sipping a glass of water, we'd rather not hear about it. Super Bowl Sunday is all about the three main food groups: salt, grease, and beer.
For most of us, there's only one food (besides beer) that truly encapsulates the spirit of Super Sunday — just as turkey reigns supreme on Thanksgiving, on this one day out of the year, the chicken wing is king. During last year's Super Bowl, the National Chicken Council estimated that 1.38 billion (yes, that's "billion" with a "b") wings were consumed coast to coast.
How many wings is that, really?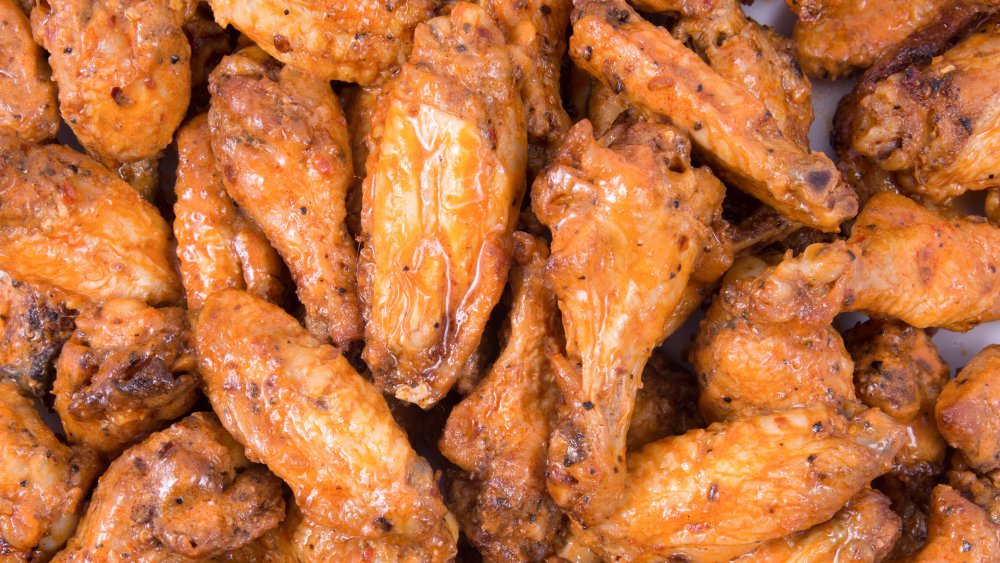 Shutterstock
Truth be told, 1.38 billion is one of those numbers just too impossibly large to picture — the kind of figure usually tossed around when discussing government budgets or some other concept equally remote from anybody's real life. When it comes to applying that number to chicken wings... nope, can't visualize. Luckily, Yahoo Finance crunched the numbers so we can stick to crunching on chicken wings.
1.38 billion wings, if laid end-to-end, would circle the globe three times. Essentially, 1.38 billion wings would also be enough to provide 640 wings for each seat in every NFL stadium, and 1.38 billion wings, if divvied up fairly, would allow each and every U.S. citizen (babies included) to have four wings of their own. Assuming we subtract the babies and the vegetarians... well, that still doesn't seem like quite enough wings for the rest of us.
Getting your wing on for this year's big game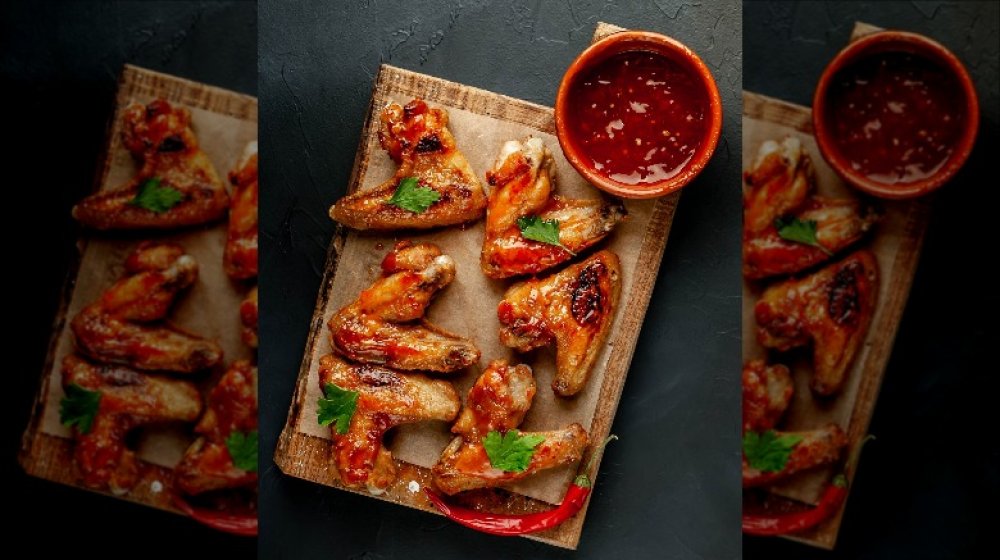 Shutterstock
Obviously, 1.38 billion wings, while still a staggering number, isn't quite enough to satisfy everybody's appetite. Let's see if we can get the numbers even higher this year, shall we? 
If you're going to make your own wings, check out these tips that will help you avoid common wing-making mistakes. If you want to have your wings without blowing your New Year's diet resolutions, you can always make a healthier version that involves roasting instead of frying the wings. And if you prefer to let someone else do the wing-making thing, we've ranked all the top wing chain offerings, worst to first.