What You Need To Know About KFC's New 'Tacos'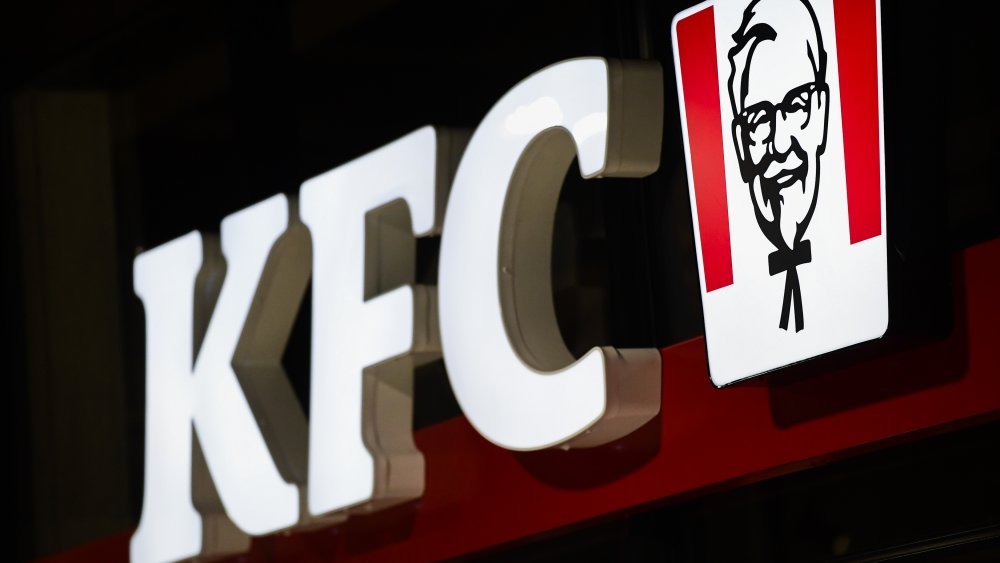 Laurie Dieffembacq/Getty Images
From plant-based chicken to donut chicken sandwiches, there's no denying it — KFC is on a roll with products that are anything but traditional fried chicken. The fast food chicken giant that's best known for its buckets of fried drumsticks, thighs, and breasts is continuing its creativity streak with chicken tacos. While there's nothing especially groundbreaking about chicken tacos, these are no ordinary chicken tacos. 
You see, KFC isn't merely throwing some of their fried chicken in a tortilla. Nope — instead, the chicken is the taco shell. That's right, somehow the mad food scientists at KFC's parent company Yum! Brands found a way to mold a chicken cutlet into a taco shell (via Delish). Here's the lowdown on these unique tacos and why you might have to travel halfway around the world if you want to try one.  
Getting a KFC chicken taco will require some serious travel
So what does one call a taco that's made with a fried chicken cutlet? Why, the Kentaco, of course! The Kentaco is filled with lettuce, tomatoes, and a mix of cheddar, mozzarella, romano, and Emmental (a form of Swiss) cheeses. As for the taste of the Kentaco, so far the reviews have been pretty good and ranged from "surprisingly not terrible" to another person saying they "might be in love." 
The Kentaco sells for around $5.95 for a single taco or $7.95 for a meal. Not too shabby of a deal. 
Now before you jump in the car and burn rubber to your nearest KFC, there is some bad news. Colonel Sanders is showing no love for the United States with this creation, and the Kentaco is only available in Singapore. Yes, sadly, the fast food gods can be cruel sometimes. 
KFC has experimented with tacos before
While the Kentaco may only be available at the moment to the lucky people of Singapore, it's reportedly selling pretty well there, so there's hope that KFC might bring it stateside. After all, it's not like KFC doesn't want to capitalize on the taco market. 
In July 2019, KFCs in Europe began testing a more traditional version of the taco with fried chicken and tomato salsa in a regular crispy tortilla shell. Those too reportedly sold fairly well (via Twisted Food). 
Listen, up KFC — the U.S. needs some Kentacos, too, so stop messing around and bring these bad boys home!