The Reason Popeyes Is Sharing Their Netflix Password With Customers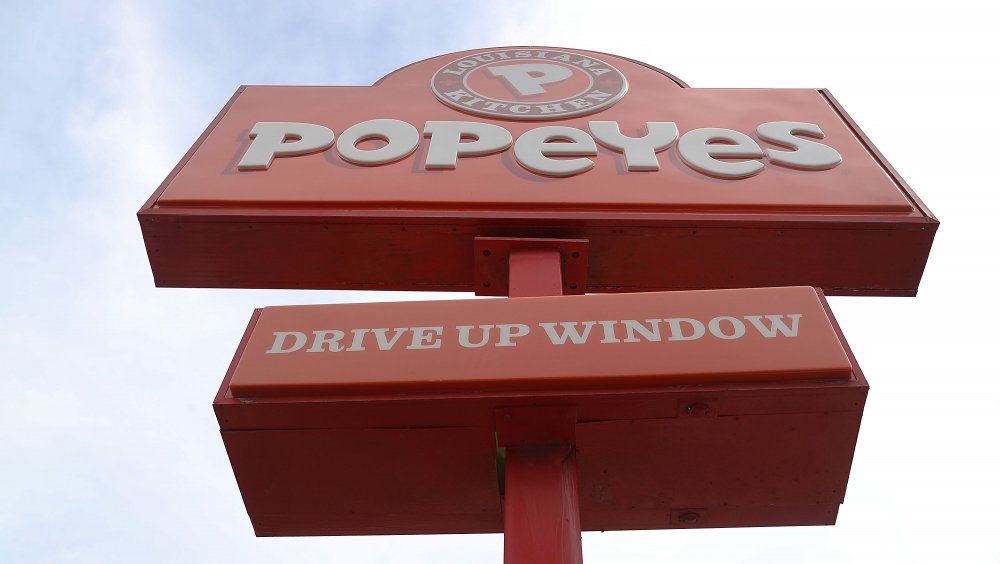 Joe Raedle/Getty Images
Popeyes, like most of the nation's fast-food chains, has had to suspend all dine-in service for the duration of the coronavirus, but that doesn't mean they're not still trying to come up with creative promos to make sure their customers don't forget about them in these troubled times. Their latest marketing gimmick is based around something that many of us have been doing unofficially for years — sharing Netflix passwords.
Just a few months ago, Netflix told Bloomberg they were planning to crack down on unauthorized password sharing, and yet now here they are apparently condoning this Popeyes promo in which 1,000 people will be using the same account. Sure, when we give out our password to our cousin's little sister's best friend, it's called cheating, but when Popeyes announces, "Everyone is family, and families share video streaming accounts," well, that's ok. Because, advertising. And Netflix does, after all, have a history of partnering with different companies for such free offers, since it promotes their own company as well.
How can you get Popeyes password?
The first step towards becoming a Popeyes family member is to order some of their food — after all, this promo is meant to draw your attention to the fact that they are still open for pickup and delivery despite all the coronavirus restaurant shutdowns. Take a selfie of you eating your Popeyes (guess it wouldn't hurt to make sure the logo on the packaging features prominently so they can be sure you didn't sneak in chicken from KFC), then post it on Twitter with the hashtag #ThatPasswordFromPopeyes. Better hurry, though — only the first 1,000 photo tweets get Popeye's username and password. Oh, and as the fine print reveals, this password is only good for a month — what, did you think Popeye's was going to let you freeload indefinitely for the price of a chicken sandwich?
Should you have the bad luck to be the 1,001st tweeter, though, thereby missing out on your chance to "Fried Chicken 'n Chill" on Popeyes dime, never fear. If you're not already one of the streaming service's 60 million U.S. subscribers (via Business Insider), all you need to do is visit the Netflix website and sign up for a 30-day free trial. Now you, too, can chill at no cost for a month.