Domino's Is Doing Something Big During The COVID-19 Outbreak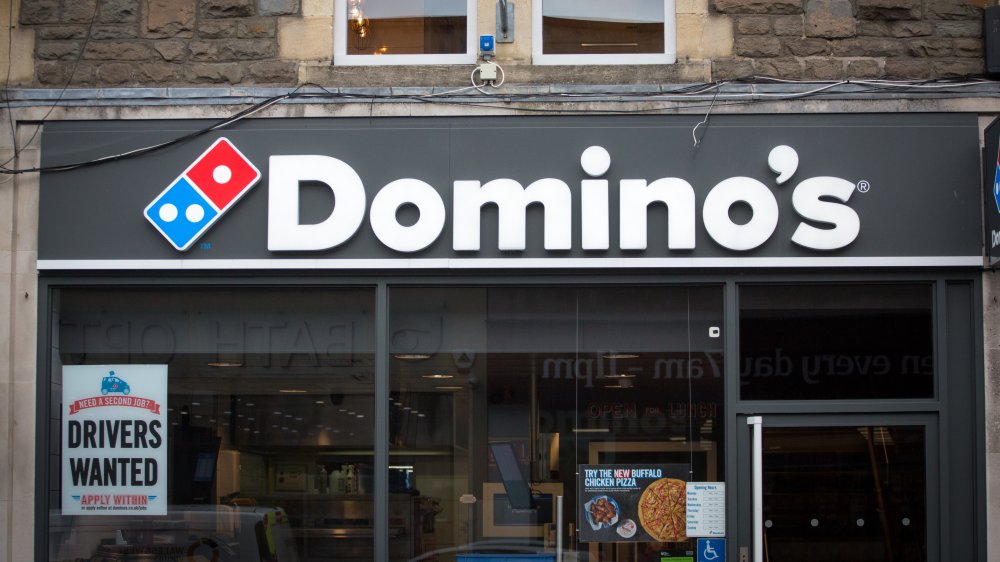 Matt Cardy/Getty Images
Domino's Pizza — which, according to Google, was the most-searched restaurant in 2019 — certainly hasn't been impacted too much by mandatory restaurant closures since dine-in has never really been their thing. In fact, Investors reported that the company's stock value surged as other restaurants started shutting down, and Domino's itself announced plans to hire more than 10,000 additional delivery drivers and pizza makers as well as managers and customer service reps in order to keep up with increased demand. 
Of course, their PR flacks put a positive spin on this, with company CEO starting, "... the opportunity to keep feeding our neighbors through delivery and carryout means that a small sense of normalcy is still available to everyone," but in fact, continuing to deliver pizzas, pandemic or no, is pretty much just business as usual for Domino's.
Still, however, the chain doesn't want to be seen as engaging in pandemic profiteering. Domino's menu prices appear to be the same as they were before the healthcare crisis, which is more than can be said for some grocery stores, according to Time. Not content with merely purveying low-priced pizza to the masses, however, Domino's announced plans to donate some 10 million slices of pizza to those who are struggling during this time of crisis.
Domino's takes the lead on feeding those in need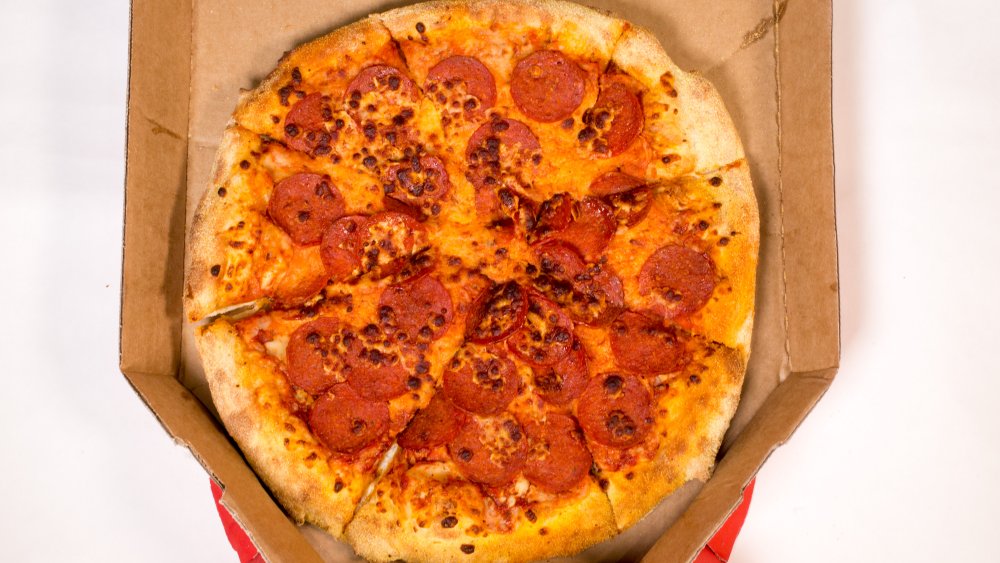 Matt Cardy/Getty Images
Domino's initiative, which a recent press release via PR Newswire dubbed "Feeding the Need," calls for every company-owned and franchised store (6,126 of these nationwide) to donate at least 200 pizzas within their communities. These pizzas are to be distributed to workers within hospitals, medical centers, and health departments; grocery store employees; and schoolchildren who've been deprived of their daily lunch. Each store manager is empowered to make the call as to which local groups are most in need and to hand out their pizzas accordingly.
Some franchisees have already taken the initiative and are going above and beyond Domino's corporate directive to help out. One such hometown hero is Jason Shifflett, who owns a Domino's franchise in the Memphis area. Shifflett will be donating an additional 1,000 pizzas, telling Domino's, "We take our responsibility seriously and we are honored that we can provide meals to those in need, as well as those who are working to save lives during this difficult time." Other franchisees who have been exceeding expectations include Shane Casey in San Diego and Jim Gronemann in LaPorte Indiana.
Domino's may not make the absolute best pizza out there, but theirs is still pretty decent, and their hearts are certainly in the right place. If you want to get behind their efforts to spread a little hot and cheesy cheer in these dark days, then ordering Domino's for dinner tonight might be a painless (and yummy!) way to do a good deed.