The Truth About Panera Grocery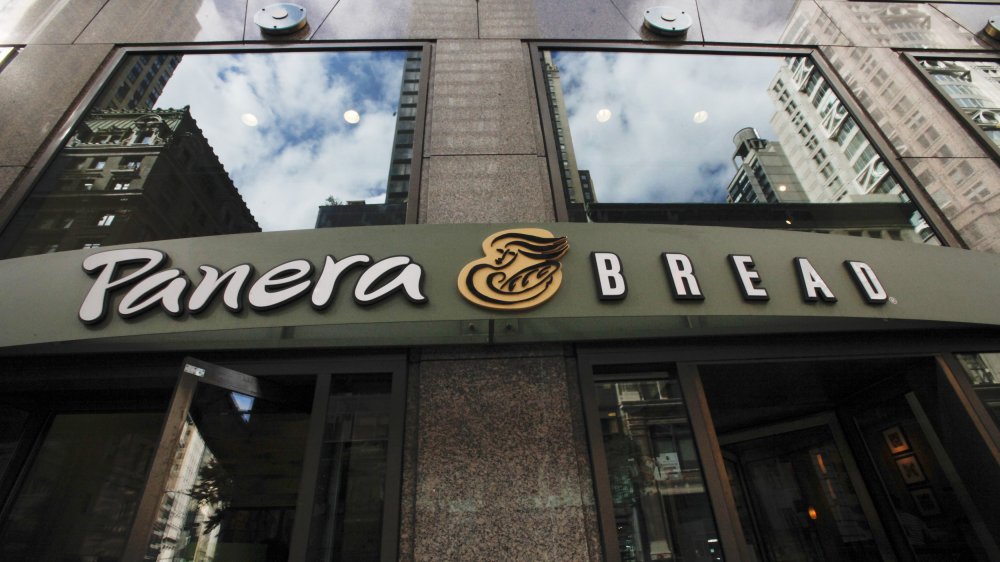 Kena Betancur/Getty Images
Fast-casual is stepping into the grocery game, with the launch of Panera Grocery from Panera Bread. The chain is not the first restaurant to open up its pantry to people looking for necessary items while isolating at home during the pandemic, but it's certainly the biggest. According to Fast Company, Panera has more than 2,100 locations across 48 states and Canada, making it the largest restaurant group to shift to grocery delivery. 
This pivot is a move that the fast-casual chain needs to take in order to stay afloat while the restaurant industry is in economic decline. Restaurant transactions in late March dropped by 42 percent when compared with a year ago, based on numbers from the NPD Group (via CNBC). Panera was not left unscathed. Panera CEO Niren Chaudhary told Fast Company that the company's business has been cut in about half — nearly 50 percent of its customers traditionally dined on-site prior to COVID-19.
How you can order from Panera Grocery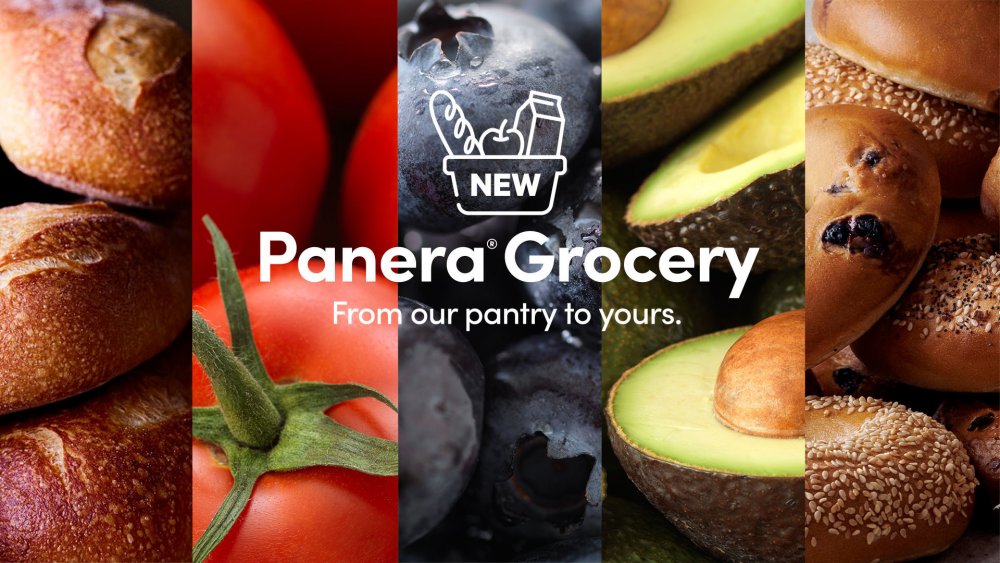 Panera Bread
Meanwhile, grocery sales have jumped by 73 percent from last year, Black Box Intelligence found. With consumer purchases leaning towards groceries more than restaurant meals, Panera decided to capitalize on its vast supply chain and network of drivers and pivot to grocery delivery. "This is rapid-fire innovation, this is not like business as usual," Chaudhary told USA Today. "We have to move quickly to where the customer is, what the customers' needs are."
Panera's new grocery service is available online at about 1,900 locations and includes items such as fresh produce (such as blueberries, tomatoes, and avocados), dairy products (such as milk, Greek yogurt, and cream cheese spread), and a selection of breads and bagels from the bakery. As an indication of the fast-casual chain's grocery prices, USA Today reported that a gallon of milk is priced at $4.99 and an avocado costs $1.49.
The company promises contactless delivery within 40 minutes from its own network of 10,000 drivers. Customers can also get groceries at drive-thrus, locations with pick-up, and on Grubhub (via Forbes). Panera will continue serving takeout meals through these channels as well, meaning shoppers can get a hot meal to go while checking off their grocery list.