The Untold Truth Of Trader Joe's Coffee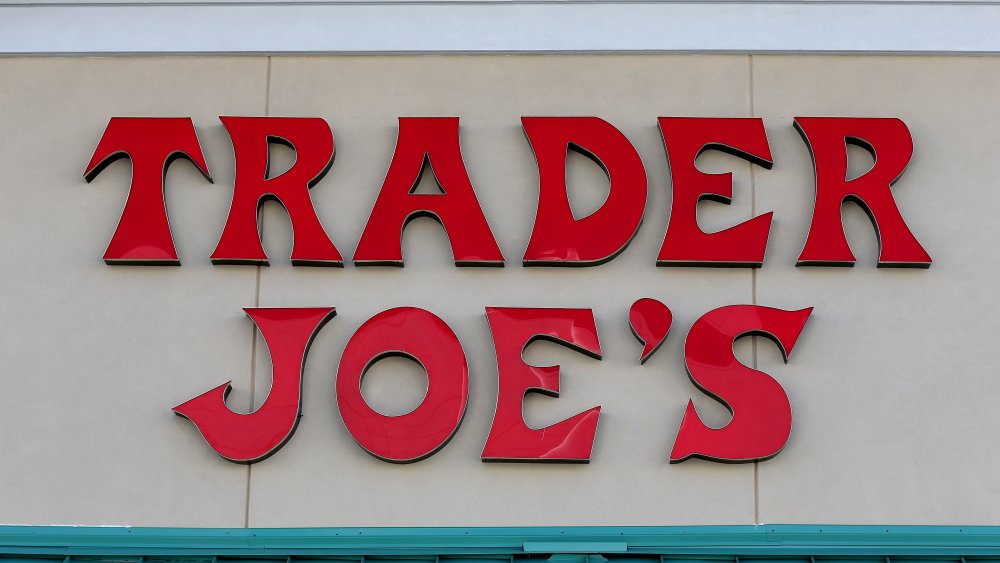 Joe Raedle/Getty Images
A trip down the coffee aisle at Trader Joe's always provides for some interesting shopping. The store's coffees come from all over the planet, with blends from Guatemala, to Zambia, to Honduras, to Bolivia on offer (via Thrillist).
The aisle has a bit of a different aesthetic than other grocery store coffee aisles as well. Although some of the coffee varieties are packaged in bags, like Starbucks does with its blends for example, the majority of them come in cans. According to one of the coffee executives at the company, Trader Joe's was one of the first retailers to sell whole coffee beans in a can, a packaging process which goes back to the 1980s (via The Kitchn). It was quicker for the company to move the coffee beans from the roasting machine to cans than it was to bags, which resulted in fresher beans, and a fresher cup of coffee for the consumer.
Though the company may be known for its coffee cans, they have plans to move their bagged beans, which are often ground, to more environmentally friendly packaging. The new bags will be compostable, according to another member of their coffee team. They're expected to be introduced within the next year, or perhaps a bit sooner.
Fair trade Trader Joe's coffee and upcoming products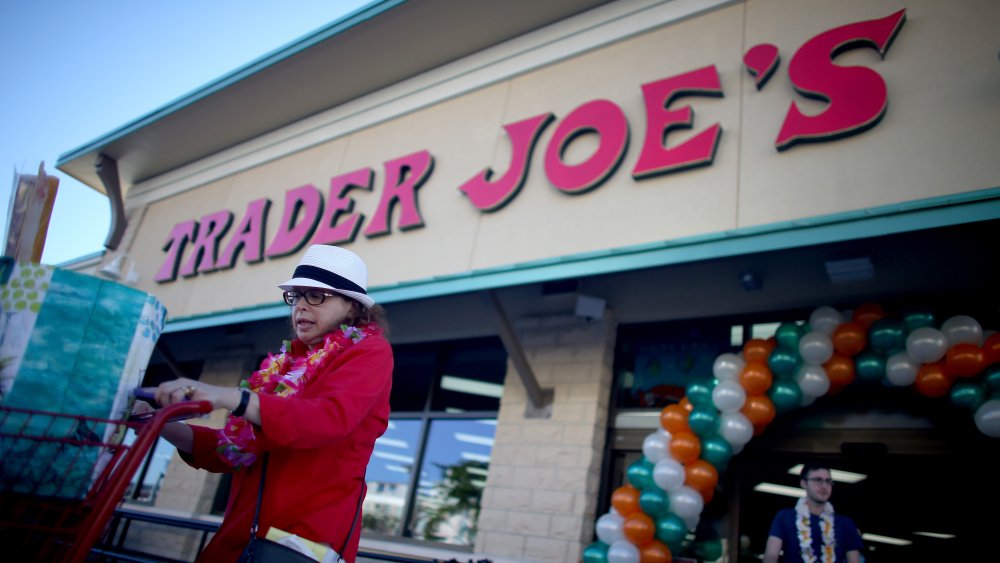 Joe Raedle/Getty Images
Another product the team has in the pipeline is an instant cold brew coffee. The product, which is just freeze-dried cold brew, will be able to be blended with water easily, no stirring necessary!
Some of the coffees sold by Trader Joe's are Fair Trade Certified, which means that a fair price is paid for the product, and a portion of the sales go back to the communities in places like Ethiopia and Peru where the coffee originated (via Trader Joe's). Just look for the black and white Fair Trade Certified logo on the label if this type of business practice is important to you.
If you're a fan of flavored coffee varieties, a cursory glance around you in their coffee aisle will reveal that you are very much in the wrong place. Aside from French vanilla and the occasional seasonal flavors such as gingerbread, almost all of the Trader Joe's coffee varieties are straight up coffee flavored. However, with helpful tasting notes on the signage, such as "bold & inviting with notes of honey, sweet pepper & cocoa," you should be able to find something that strikes your fancy, even if it isn't flavored like pumpkin spice (via The Kitchn).