Here's How Many Restaurants Guy Fieri Actually Runs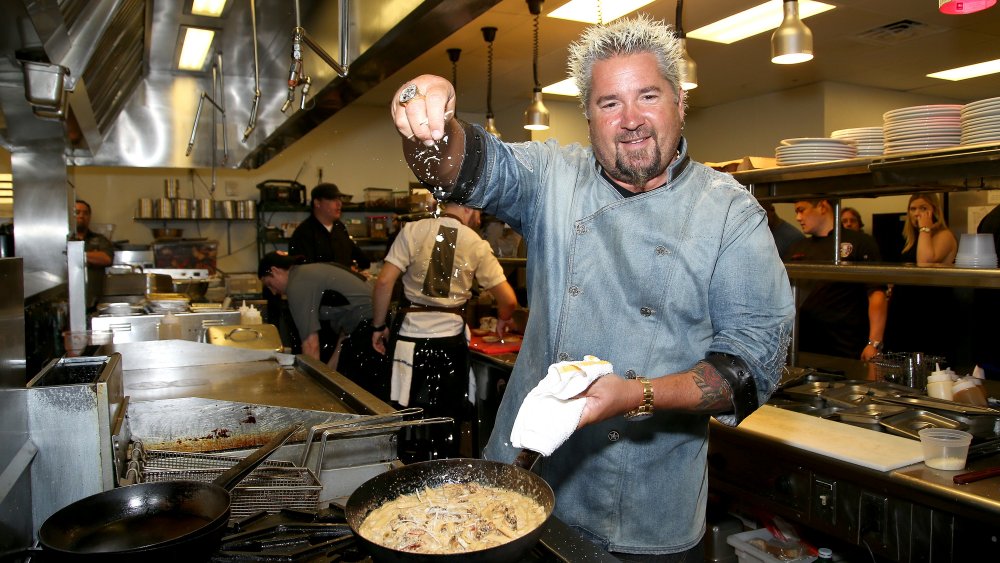 Paul Zimmerman/Getty Images
When you eat at a celebrity restaurant, you already have a pretty good idea that the odds of catching a glimpse of its namesake chef are slim. After all, they're generally off making TV shows and whatnot, since by this point in their careers, they may be more celebrity than chef, and few of them actually have time to cook. With Guy Fieri, you've got to know he's going to be anywhere but in the kitchen, since he's either on the road scouting locations for Diners, Drive-ins and Dives, refereeing his new show Tournament of Champions, or maybe even taking his pet tortoise for a walk. You know, Guy being Guy; pretty much a full-time job in itself.
If he were to drop in on any of his numerous restaurants, however, what are the odds that it would be the one you happen to be dining in? While a 2018 Delish article claims that Fieri runs 63 restaurants, a check of his website shows that he's currently up to 71 different restaurants and 14 different brands.
Guy Fieri's international restaurant empire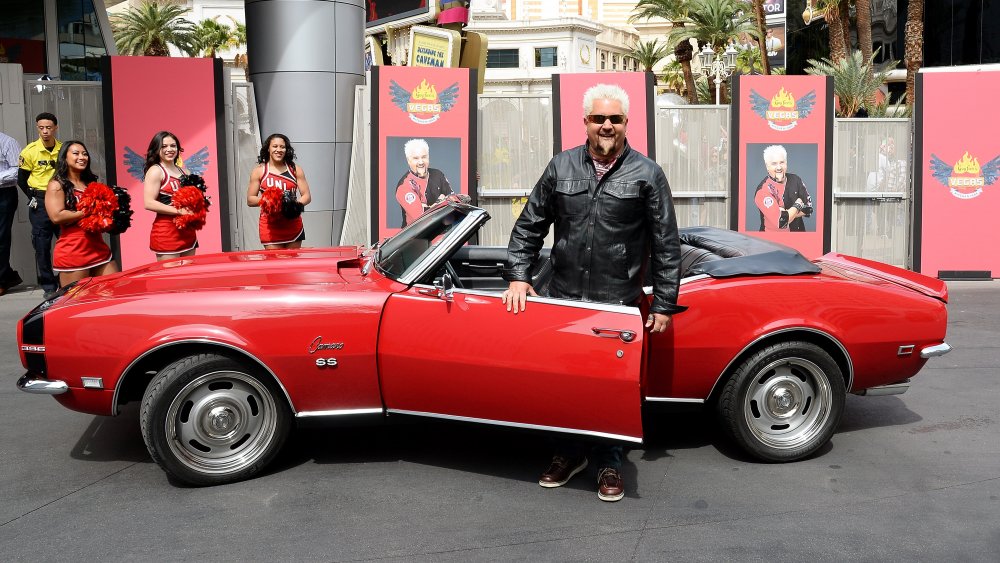 Ethan Miller/Getty Images
Of all of the Guy Fieri-branded restaurant chains, the largest is Guy's Burger Joint, which has 34 different locations including restaurants in Mexico, Colombia, and the United Arab Emirates, as well as aboard 27 Carnival cruise ships. Guy Fieri's American Kitchen & Bar has 14 locations, including those in Mexico, South Africa, and the UAE, while Guy's Pig & Anchor is a barbecue restaurant exclusive to Carnival cruise ships (and there are nine). There are also three Guy's Sammich Joints (one's in Mexico), two Guy Fieri's Smokehouses, and two El Burro Borrachos (yes, this means the drunk donkey). 
Fieri seems particularly fond of Mexican food (with or without inebriated equines), as he also operates single locations of Guy Fieri's Tequila Cocina, Guy Fieri's Dive Bar & Taco Joint, and Guy Fieri's Taco Joint (sans dive bar). He's also got Guy's Bar-B-Que Joint, Guy Fieri's Highball Lounge, Guy Fieri's Pizza Parlor, and we wouldn't want to forget Chicken Guy!
So, okay, your chance of getting a meal actually cooked by Fieri himself at any of these restaurants is practically zilch. The chance that you can find something that appeals to you on his Fieri-branded menus practically anywhere on the planet are pretty darn good, though, and getting better all the time.