Questlove's New Food Network Special Has Everyone Talking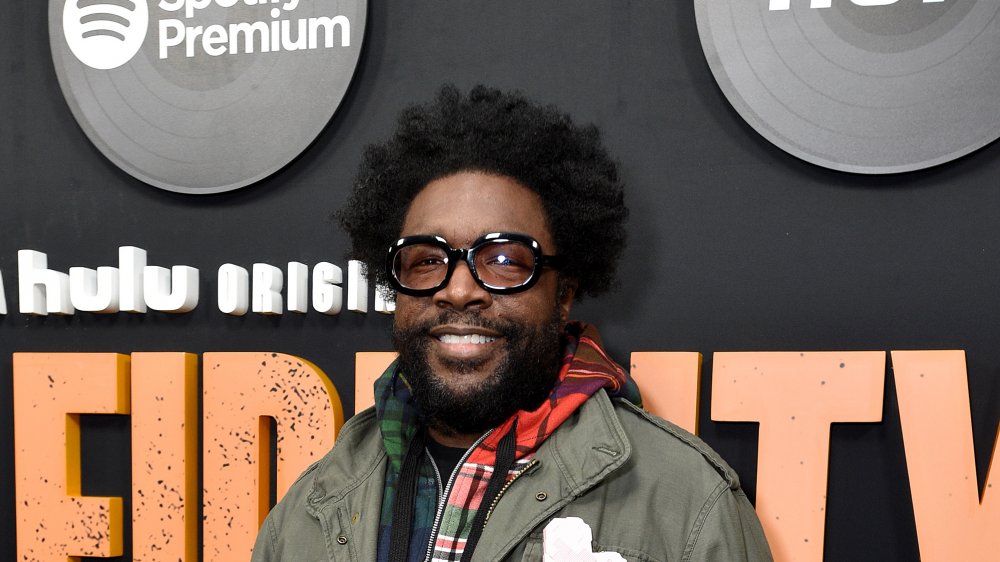 Bryan Bedder/Getty Images
We may receive a commission on purchases made from links.
Questlove is a natural for the Food Network — after all, he's got not just one, but three different elements that can make for a successful cooking show. First of all, the man's got some actual food cred — he is a New York Times best-selling author; his latest book is called Mixtape Potluck Cookbook (with an intro from Martha Stewart herself). Secondly, he is famous — in some cases (those cases being Paris Hilton's, Amy Schumer's, and Selena Gomez's), fame alone is pretty much all you need to launch your own celebrity cooking show.
Thirdly, however, is perhaps the most significant factor of all. The Roots drummer has a lot (like, really, a LOT) of friends whose fame equals or exceeds his own. Even better, all of these friends of his seem perfectly willing to appear on his upcoming Food Network special. And no, we aren't talking about The Tonight Show host Jimmy Fallon!
What Questlove's special is going to be like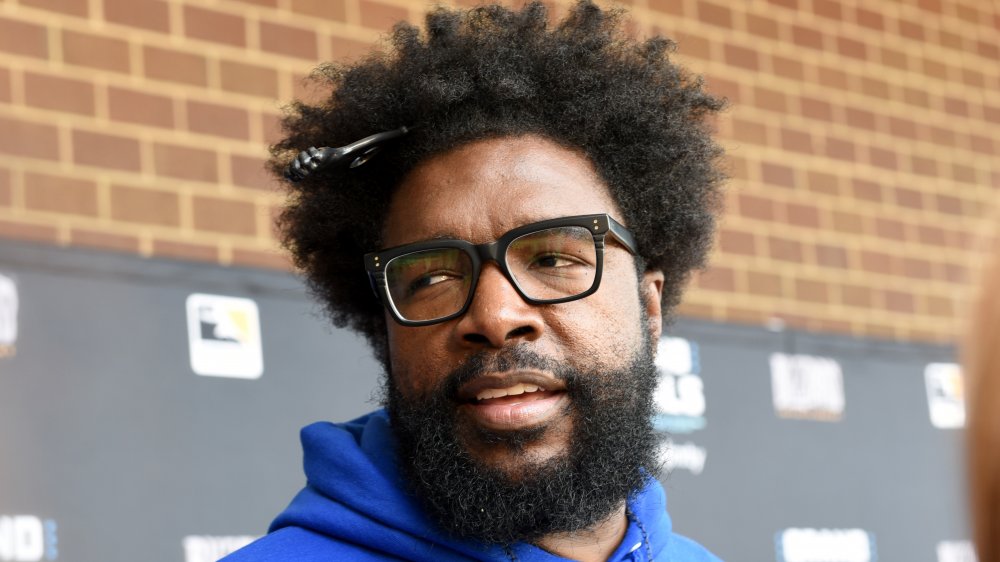 Lisa Lake/Getty Images
Rolling Stone reveals that among Questlove's very special guests will be Tiffany Haddish, Kenan Thompson, Olivia Wilde, Bun B, Hannibal Buress, and Roots bandmate Tariq "Black Thought" Trotter. Meanwhile, Page Six adds that Zooey Deschanel, Patti LaBelle, Eva Longoria, George Lopez, and Gabrielle Union will also appear, albeit, and naturally, virtually. And what will this star-studded guest list be doing? Each one will be sharing a recipe for a favorite food or drink. The real wonder is, how is Questlove going to fit all of this into just one hour?
Well, the only way to find out is to tune in and watch. This special will air on May 28th at 10 p.m., and according to PhillyVoice will benefit Leonardo DiCaprio and Laurene Powell Jobs' America's Food Fund, a nonprofit that supports such food organizations as Feeding America, No Kid Hungry, and World Central Kitchen. 
Questlove describes what he intends to achieve with this TV special: "Bringing together friends, collaborators, and those who I admire around food is something I love to do. When I can bring people together around a cause that I care deeply about, it's even more meaningful...I hope everyone will join me and my friends, for a night of food, drink, and laughter in supporting this incredible organization, and having some fun while we're at it!"