This Is The Best Cooking Advice Tyler Florence Ever Received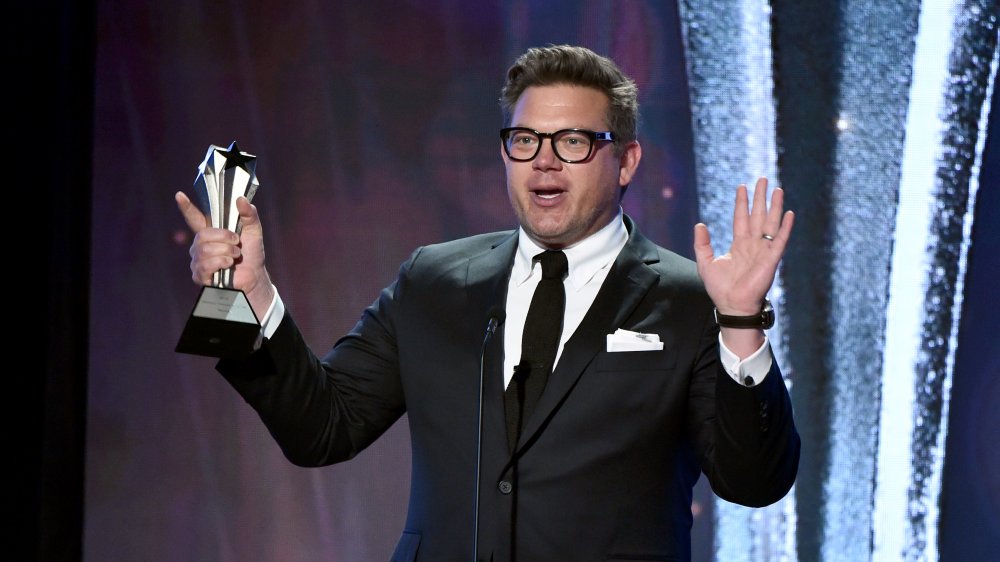 Alberto E. Rodriguez/Getty Images
Nobody sees the level of success enjoyed by celebrity chef Tyler Florence without getting some helpful advice along the way. One of the "Food Network OGs," Florence has been with the cable channel since 1996 (via the Food Network). (The 19th season of "Worst Cooks in America," which Florence co-hosts with Anne Burrell, is airing currently.) 
On top of that, Florence has opened acclaimed restaurants, written cookbooks, and created his own wine. Like a lot of chefs, famous or otherwise (via Reuters), Florence got his start in his teens as a restaurant dishwasher, advanced to line cook, then attended culinary school. Born in South Carolina and mentored by A-list chefs in Manhattan, Florence learned how to elevate his grandmother's southern-fried recipe into one of the best fried chicken dishes in the country (via Food & Wine). Given Florence's extensive training — and all his accomplishments as a chef — what is the best cooking advice he has ever received?
Florence was asked that very question in an interview with Williams Sonoma. Did he say something about learning how to prepare a quail egg ravioli good enough for a sitting president (via SF Gate)? It turns out this pearl of wisdom wasn't so complicated, and Florence picked it up as the first-year culinary student. It's something so simple, he could have heard it as a teenage line cook. 
Tyler Florence also has advice for those he mentors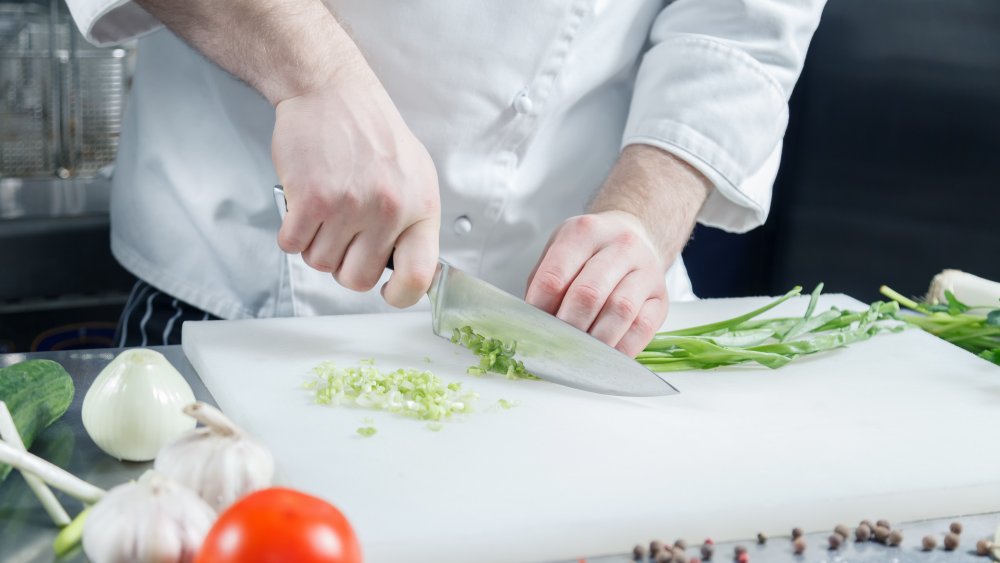 Shutterstock
Florence's instructor in culinary school picked up the young student's knife and tested the blade with his thumb. "He laid it down, made eye contact with me and said, 'Dull knife, dull chef,'" Florence told Williams Sonoma. "I never forgot that, and my knives have been razor blades ever since." As anyone in a professional kitchen will tell you, dull knives are more dangerous than sharp ones (via LifeHacker).
Florence has a highly organized approach to his kitchen — far beyond his razor-sharp knives. He has described his "pivot triangle:" cooking surface in front of him, with fridge and sink in either direction (via the Food Network). Basically, Florence recommends cooks have everything within arm's reach before turning on any cooking heat — this includes every tool needed, as well as other necessary elements, such as kitchen towels. 
With Williams Sonoma, Florence said his restaurants were his "happy places," where he can experiment and strive to get a little better every day. He said, "It's where I can teach the guys in the kitchen how to love and respect the ingredients in front of them." 
Florence has another, even more Zen-like message for the cooks who work under him. "You are a product of your path," he explained. "What you do, who you work for, and how you carry yourself along that path adds up to who you are as a professional. Keep your path in top shape."