The Untold Truth Of Wolfgang Puck's Wife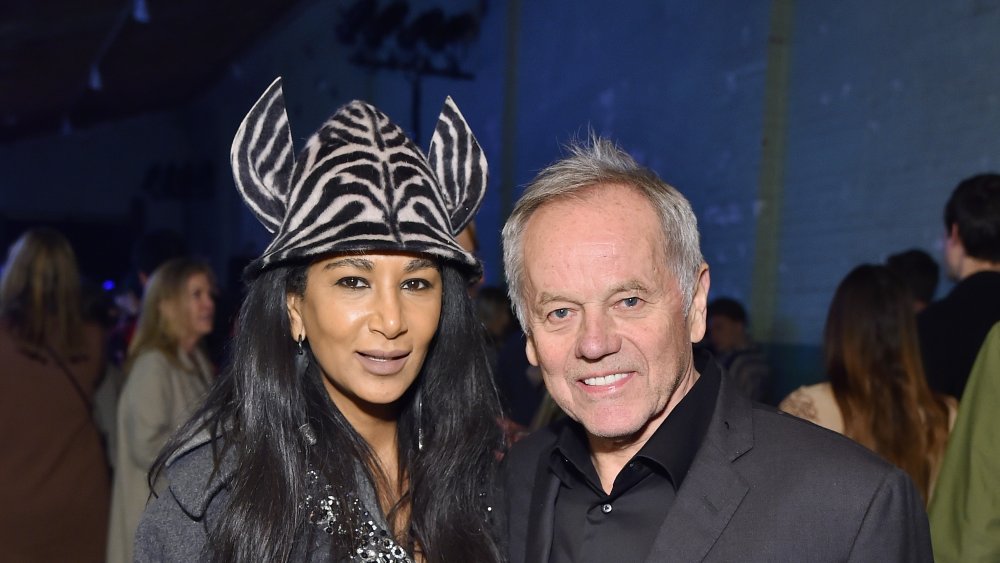 Stefanie Keenan/Getty Images
Pioneering celebrity chef Wolfgang Puck made a name for himself in the 1980s in Los Angeles, with hard to book tables, gourmet pizza, and a loyal fan base of Hollywood royalty. His outsize personality landed him countless onscreen performances (via IMDb), and he's had three wives over the course of his cooking career.
His five year marriage to Marie France from 1975 to 1980 didn't make it into the spotlight, but his marital fame picked up when he wed Barbara Lazaroff in 1984. The striking Lazaroff went on to be a front of house presence in Puck's restaurant empire, heading up interior design as well as opening up dozens of restaurants together before parting ways in 2002 (via People).
Although Puck didn't know it at the time, he met his third wife, Gelila Assefa, in the late '90s when she was a fashion student at Los Angeles Trade Technical College. Unlike Lazaroff, who was comfortable in the spotlight from the get-go, Assefa has preferred to keep a low profile over the years, no small feat considering the celebrity of her husband. Details of Assefa's childhood are sparse. She was born and raised in Addis Ababa to a businessman father and a mother who worked as a flight attendant on Ethiopian Airlines. It's been rumored that Assefa's mother was offered the position from Ethiopia's emperor at the time, Haile Selassie, due to her exceptional beauty (via Biography Tribune).
Wolfgang Puck's wife has preferred to keep a low profile over the years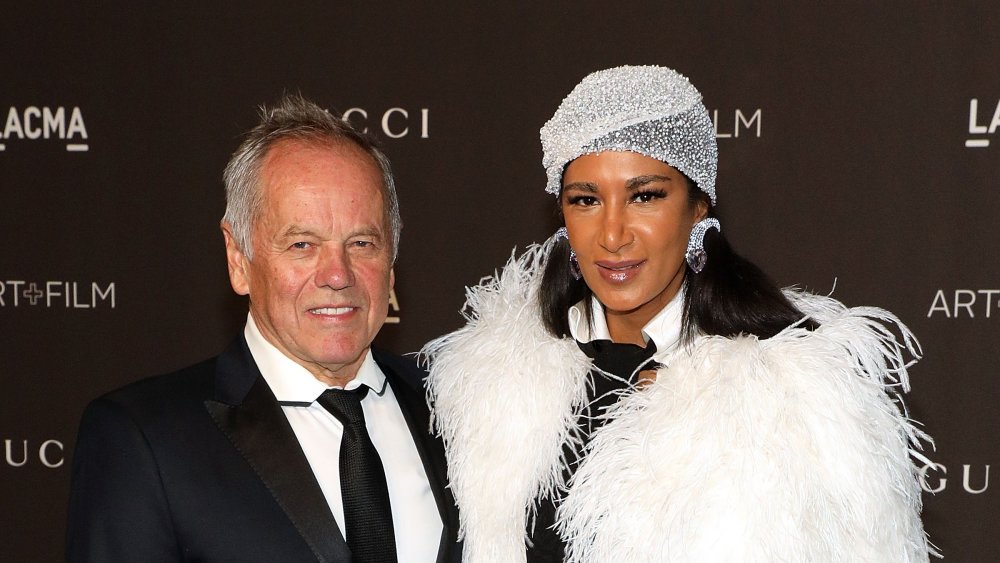 Taylor Hill/Getty Images
During her time studying fashion, Assefa interned with designer James Galanos, a designer best known for dressing prominent socialites. From there she went on to open a boutique in West Hollywood where she featured couture inspired by the textiles of her childhood (via Gelila Style).
Assefa began a relationship with Puck after his divorce from Lazaroff and they married on the scenic isle of Capri in 2007 (via People). The couple has two children together, Oliver and Alexander. In keeping with the Pucks' intimate association with Hollywood, the two boys can proudly list Sidney and Joanna Poitier as godparents (via Harper's Bazaar).
Assefa has continued her fashion career with a line of handbags. In an interview with Harper's Bazaar, Assefa explains that while she uses ostrich and crocodile for her bags, she is careful that the animals are used in their entirety, not just for their pelts. She is also not a fan of flaunting labels. "My handbag line is definitely not for a client into labels. I find them vulgar. I don't walk around showing my underwear. Logos should be tucked inside."
The Pucks are big entertainers, and while she lets Puck head up all things kitchen related, Assefa is responsible for making sure that her chef husband is always looking his best, telling the outlet that she buys all his clothes. Assefa also serves on two charity boards for Dream for the Future Africa Foundation and the Ethiopian Children's Fund.