The Reason You Should Be Buying Your Bread At Dollar Tree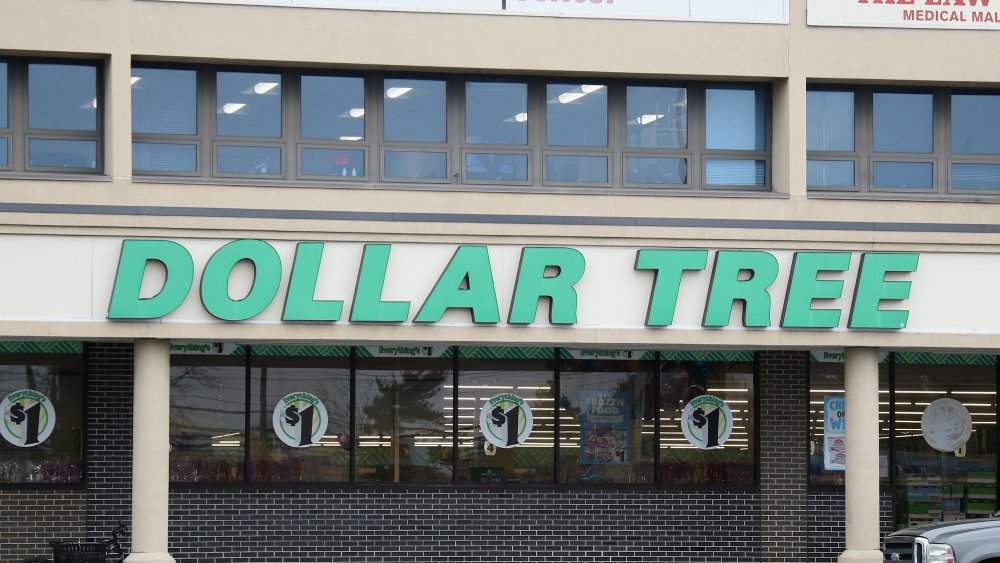 Bruce Bennett/Getty Images
Dollar Tree is a discount store with quite a following. According to a 2016 Reuters article, 29 percent of millennials who shopped at deeply discounted retail stores such as Dollar Tree; its subsidiary, Family Dollar, and Dollar General,  made upwards of $100,000 a year. It also made up roughly 25 percent of total sales for the three big chains. As Super Market News points out, everyone likes a deal – even people who have a lot of money – and dollar stores are "cheap chic."
With over 60 years of serving up products for $1 or less, Dollar Tree boasts a large variety of offerings. It sells housewares, food, books, seasonal décor, and paper goods at low prices (via Dollar Tree). And that's something many people can get on board with because every bit of savings helps. The chain even has a Value Seekers Club where loyal customers can find deals and steals. While some people shy away from purchasing food at dollar stores for fear that it might be inferior and just not taste good, there is one food item that you should absolutely buy at a Dollar Tree: bread. Yes, Dollar Tree bread is both a good deal and good-tasting.
Dollar Tree sells name brand bread for $1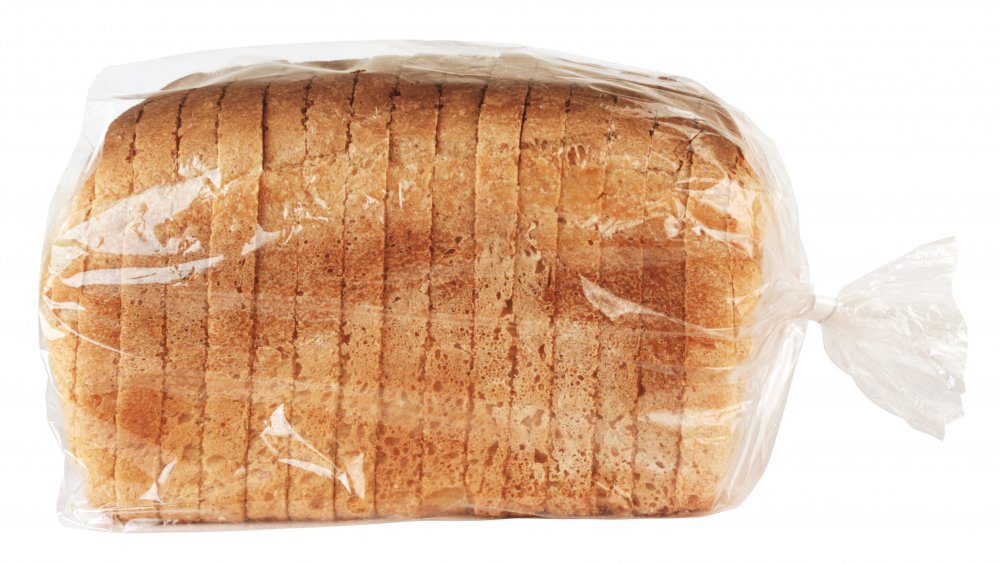 Shutterstock
It's hard to find non-generic bread for less than a dollar, but as Hip2Save points out, you can find it at Dollar Tree, and it has a great variety. The Krazy Coupon Lady notes that name brands like Oroweat, Sara Lee, and Thomas', which can be found at Dollar Tree, are far more expensive at traditional grocery stores. And no worries if the use-by date is closing in. Hip2Save is quick to remind us you can always freeze these loaves and use the slices as you go. 
Why wouldn't you want to save a few bucks here and there if the bread tastes, good, right? And for those feeling a little sheepish about purchasing a loaf of sandwich bread at the discount chain, don't. Reddit users are all about Dollar Tree bread. One offered, "[It's] like [day-old] bakeries, the bread is good but it's older than ones in [a] grocery store." Another reminded fellow Reddit users that Dollar Tree bread is just "fine" since the store has to "cycle out" expired foods from its shelves like other retailers.