Aldi Frozen Snacks That Should Be In Your Freezer Right Now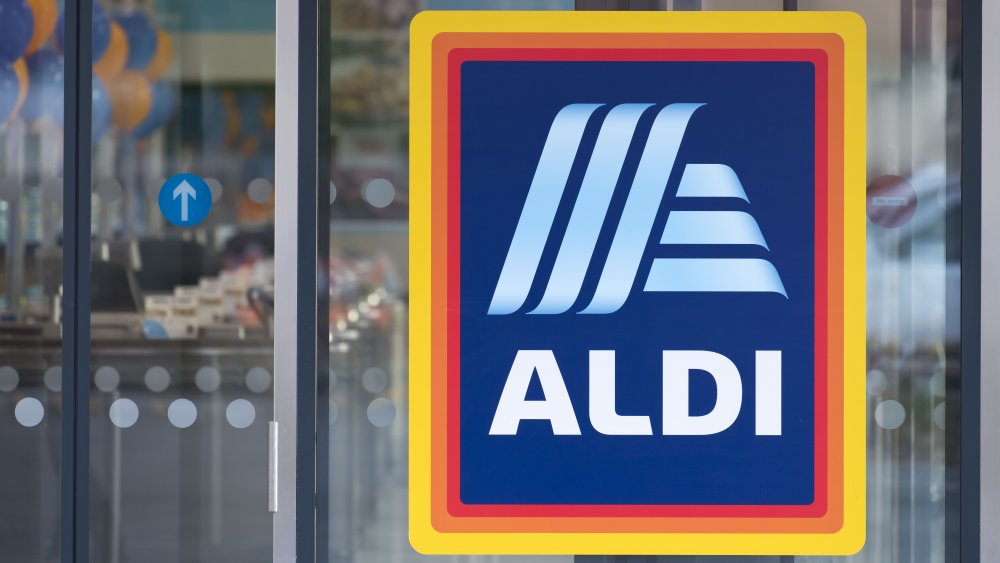 Matthew Horwood/Getty Images
There are a ton of reasons to love Aldi thanks to its budget-friendly prices, but the grocery store really excels in a few areas. One of those is definitely snacks. It seems as though there are new, intriguing foods popping up on the shelves every week, but there are some staples that you should just keep stored in your freezer at all times.
In addition to your everyday groceries, there are several categories of frozen snacks specifically that belong in your freezer, and some of them can even double as meals. From sweet treats and sides to healthy foods and bite-sized snacks, there are plenty of options to choose from in the freezer section of the store. You really just have to decide what you like best and what suits your diet most. After you know, you can keep those items on your list to keep the fridge full for anytime the munchies strike.
Savory sides for snacking
Aldi has some prepared sides in its freezer section that are pretty delicious. These are items that are perfect to accompany a meal, but also work as a stand-alone snack when you need a bit of junk food to power through the afternoon or even a late-night in.
One of the first picks from Insider is the store brand tater tots which are called Potato Puffs. At just $1.95 per bag, they're super cheap and so easy to make in a flash. According to The Aldi Spot, they get really crispy in the oven and are better than other store-bought fries. The waffle fries are a close runner-up and cost just $1.79. Plus, they can be done in as little as 20 minutes.
For something more snack-worthy that could also be served as an appetizer, pick up the loaded potato skins for $2.19. They come loaded with cheese and bacon bits, so you know they're a crowd-pleaser. That's quite a few favorites that cost less than $3, which means there's no reason not to keep one of each stashed in the freezer at all times.
Bite-sized snacks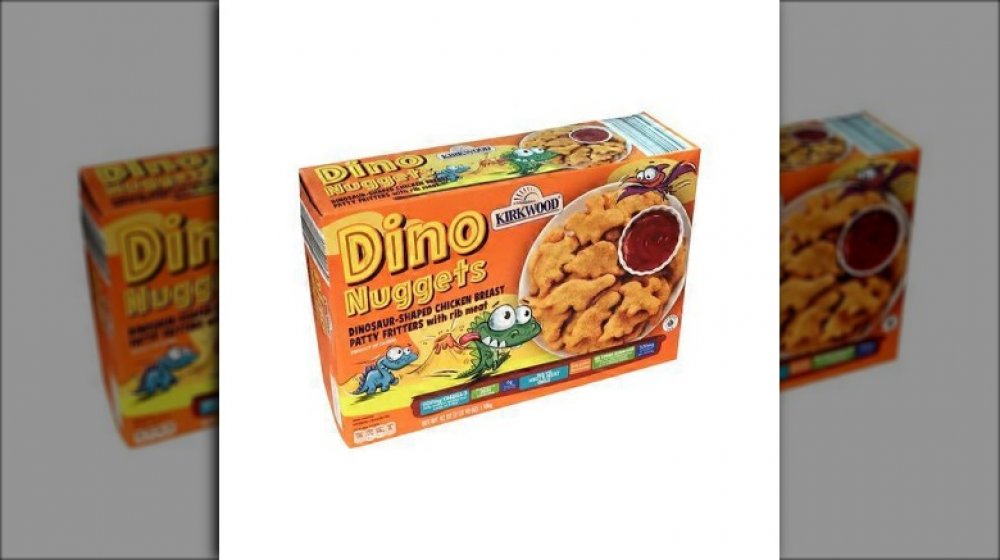 Instacart
Next up are bite-sized snacks. It's next to impossible to find anyone who doesn't love a bite-sized anything, especially if it is nuggets. Aldi offers two kinds of nuggets that people love, including kids and the kids at heart. First up: Dino Nuggets, which are naturally dinosaur-shaped chicken nuggets. For just under $7, you'll get 64 nuggets, which means plenty of snacking or for mealtime too. It's hard not to love Dino Nuggets thanks to the whimsical flair they bring to snack time. For a more adult take on chicken nuggets though, try the honey-battered chicken tenders. A bag is just $4.99, and you can even cook them in the microwave for a quick snack.
Some other classic bite-sized snacks you can pick up at Aldi include pizza bagel bites with both pepperoni and sausage. A box of 36 will set you back $5.85, but you can't go wrong. Pizza bagel bites are a snack that stands the test of time. Finally, the Casa Mamita Taquitos are another amazing standby snack. They're great on their own or with sauce and can be cooked in the microwave too (via Thrillist). Plus, they come in two flavors: beef or chicken and cheese.
Ice cream for any time of day
Sometimes you need a sweet, sugary pick-me-up, and that's when it's time to turn to Aldi's ice cream section. The store has tons of great creamy flavors for super cheap. If you're for something pretty traditional, then try the Sundae Shoppe Ice Cream Sandwiches which taste just like other name-brand classic ice cream sandwiches (via Thrillist). Plus, these classic ice cream sandwiches are perfect for kids.
If you can manage to keep your portion sizes in control, then go for the bigger cartons of Specially Selected Gelato or Belmont Super Premium Ice Cream, which is like a knock-off of Ben and Jerry's. However, if you prefer individual portions of ice cream, there are two other great options to stock up on too. The first is Mad Minis Vanilla Ice Cream Sandwiches which are only 60 calories per sandwich. Better yet, a pack of 12 is only $3.49. 
Fruit medleys ready for smoothies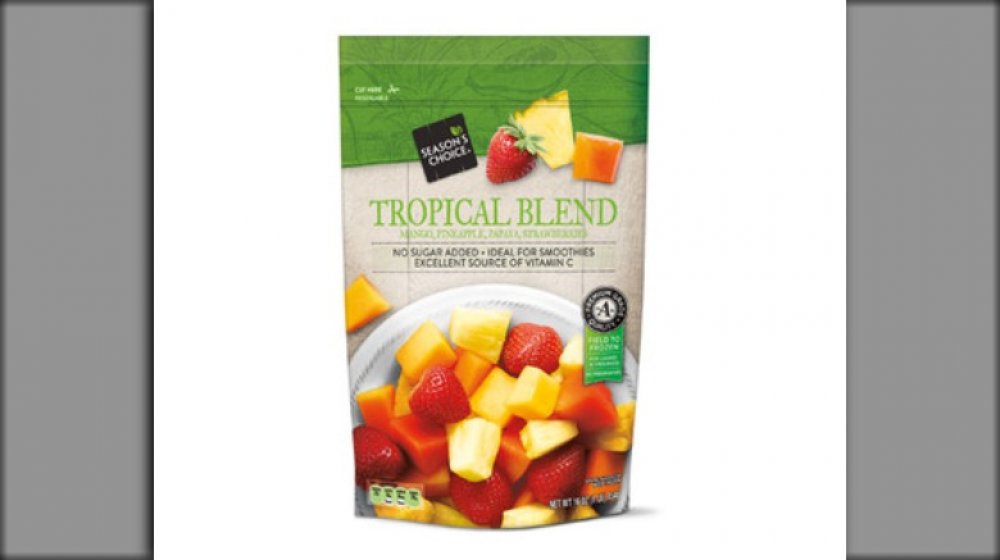 Aldi
Buying prepared frozen fruit can get expensive fast, but Aldi manages to offer a good selection of frozen fruits without breaking the bank. From single-fruit bags to fruit medleys like strawberries with bananas, there are plenty of affordable options so you can keep the freezer stocked. Better yet, that means you'll be ready to make smoothies or "nice cream," ice cream made with frozen bananas, at a moment's notice.
To pack in the vitamins, pick up a few bags to have on hand. At just $2.39 for the tropical blend or $2.25 for the berry medley, you can definitely have some of each for versatility with your flavors. Not to mention, the tropical blend is a great option because it is perfect for bringing a touch of summer no matter what time of year it is. 
Frozen bread for comforting snacks
Aldi also has several great options for frozen bread or frozen bread-based treats that are perfect for an indulgent snack. If you are someone who cannot get enough garlic bread or maybe you just love having a delicious vehicle for dipping sauces like marinara or alfredo, then the frozen garlic breadsticks are for you. They only take six minutes to make. Plus, a pack of six is only $1.99, so that's around 33 cents per breadstick. You can't beat it.
Another bready snack is the Skippy PB&J Minis. The little bread pockets are soft, pillowy, and stuffed with peanut butter and jelly. It's the perfect snack on the go and provides a bit of protein and sugar too. A pack of 30 retails for $6.99 making it a convenient and affordable item to keep stocked.
Finally, the Deutsche Küche Bavarian Soft Pretzels are soft and chewy and have the perfect thin, crisp layer on the outside that you want from a soft pretzel. While you can certainly classify a full pretzel as a snack, they also come in bites so you can portion them out more easily if you prefer.