Huevos Rancheros Breakfast Bowls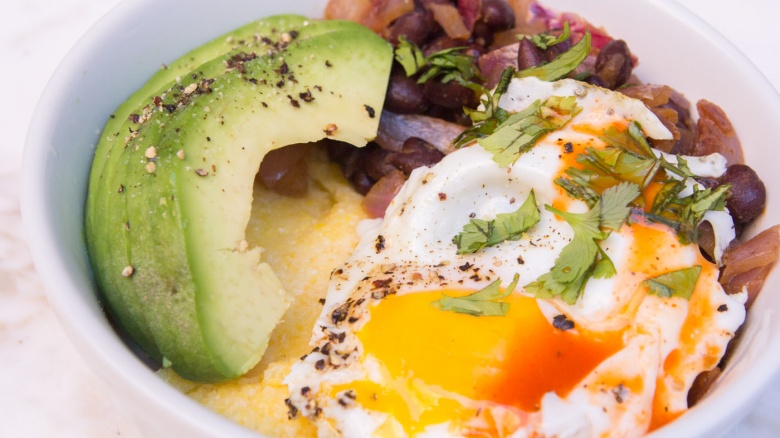 Prep time: 10 minutes. Cook time: 15 minutes. Servings: 2.
Huevos rancheros, or "rancher's eggs," is a savory breakfast dish traditionally eaten by farmers in rural parts of Mexico. Pan-fried corn tortillas are topped with heaps of beans, rice, avocado, and egg. Smothered in chili sauce, the appeal of this popular dish becomes increasingly apparent.
Although not a farmer (not even close), I'm a big fan of huevos rancheros. I'm all in for rich and filling food with a little heat. I also happen to be a lover of breakfast bowls, especially the brilliant way bowl food gives enough room to scoop up a little bit of each ingredient in every bite. And so this recipe was born. This take on the favorite Mexican dish transforms its flavors and textures into a morning bowl worthy of all the Insta snaps.
The anatomy of the huevos rancheros bowl? A thick, cheddar cheese-laden bed of polenta (corn grits instead of corn tortillas for extra intrigue) is layered with cumin and chili-spiced black beans. Creamy avocado slices seasoned with lime juice bring richness and vibrancy. Top it with fried eggs because it's all about that yolk. Lastly, a garnish of fresh cilantro adds fragrance and flair. Make this ASAP and win the breakfast game.
Ingredients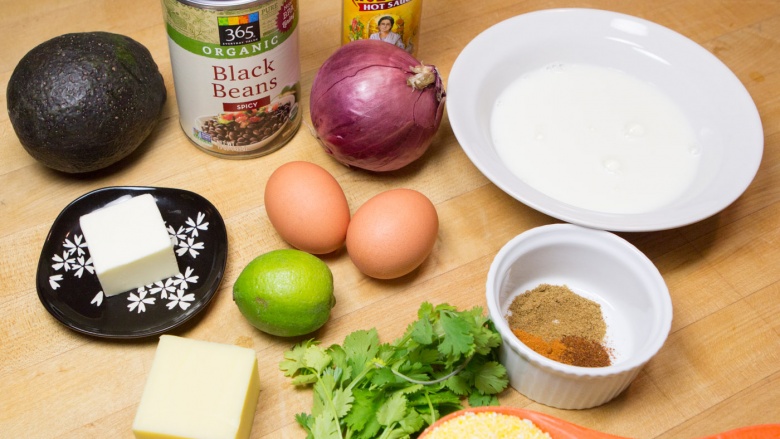 Shopping list


1 small red onion


1 lime


1 small bunch cilantro


14-ounce can black beans


2.5 ounces sharp white cheddar cheese (about ⅓ cup)


½ cup whole milk


¾ cup water, divided


½ cup coarse yellow cornmeal (polenta)


2 tablespoons unsalted butter


½ teaspoon cayenne pepper


½ teaspoon chili powder


½ teaspoon cumin


1 ripe avocado


2 large eggs


Cholula hot sauce or your favorite kind




Equipment


large pan with lid


medium pot with lid




Prepare ingredients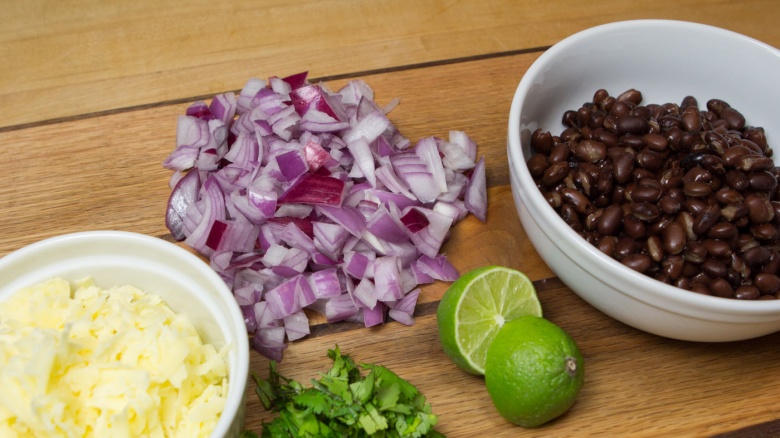 Rinse the cilantro and roughly chop the leaves, discarding the stems. Peel the onion and cut it into small dice. Drain the black beans, rinse them, and set them aside. Using a box grater, grate the cheddar cheese.
Cook beans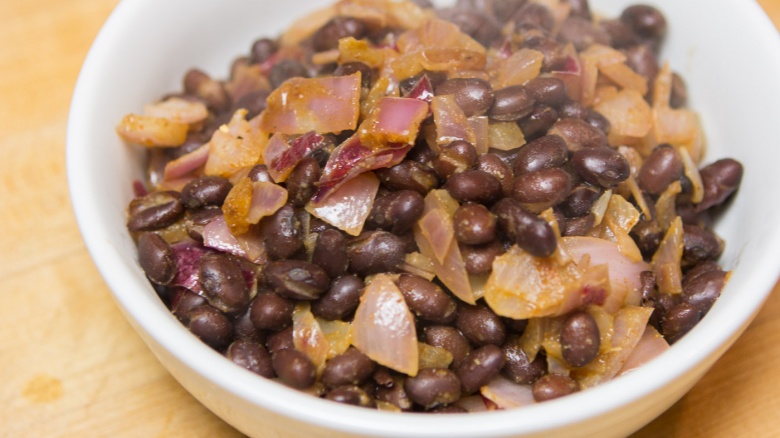 Heat 1 tablespoon of canola oil in a large pan over medium heat. When the pan is hot and the oil is shimmering, add the onion and cook, stirring occasionally, until it's soft and translucent, about 5 minutes. Stir in the cayenne pepper, chili powder, and cumin and cook until the mixture is fragrant, about 30 seconds. Add the black beans and 2 tablespoons of water, stir once, and cover the pan. Reduce the heat to medium low and simmer until most of the water is absorbed and the beans are warmed through, 6-8 minutes. Season with salt and black pepper as desired. Transfer the beans to a bowl and cover them with foil to keep warm.
Cook polenta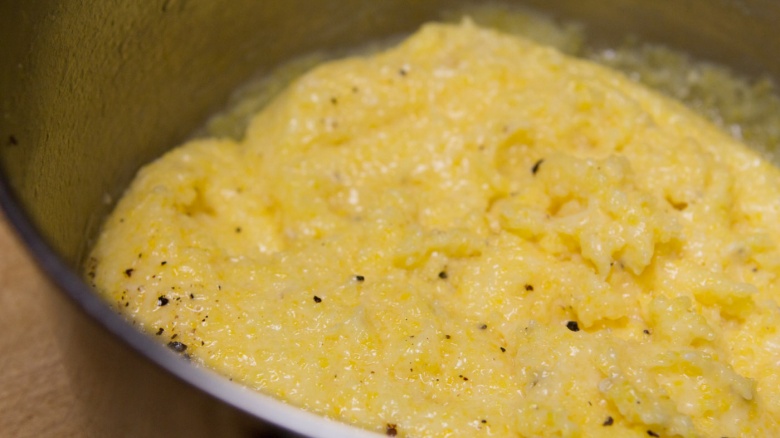 While the beans cook, bring the milk and ½ cup plus 2 tablespoons of water to a boil in a medium pot over over high heat. Once boiling, add a pinch of salt and reduce the heat to low. Slowly whisk in the polenta. Cook, stirring occasionally, until the water is absorbed and the mixture has thickened, 2-3 minutes. Remove the pot from heat. Stir in the butter and cheddar cheese. Season with pepper as desired. Cover the pot to keep warm.
Prepare avocado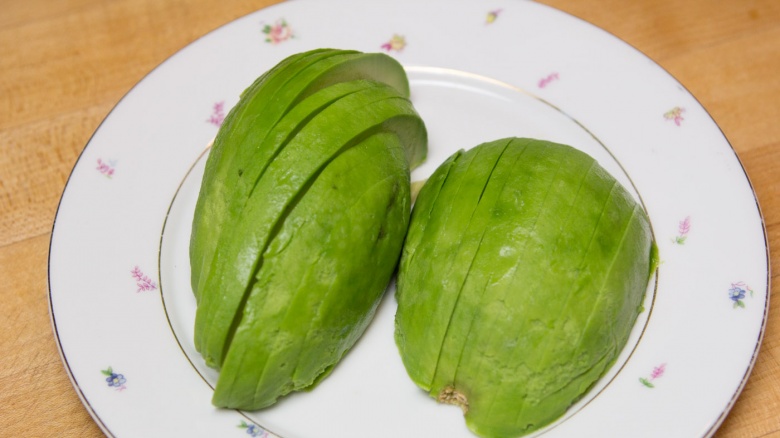 Halve the avocado and discard the pit and skin. Thinly slice it and set aside.
Fry eggs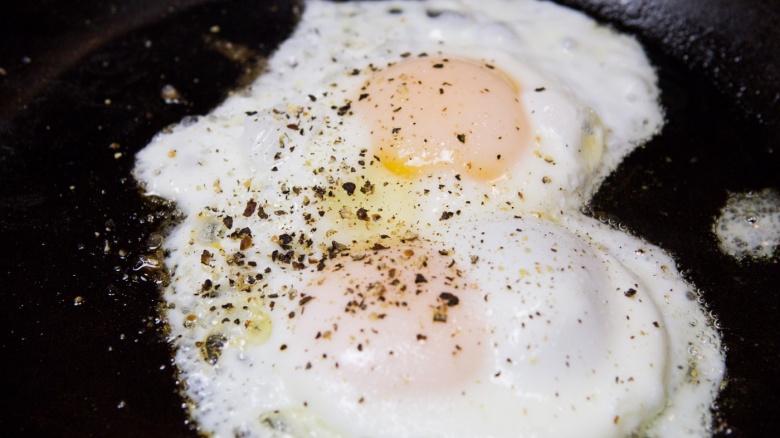 Wipe the pan from the beans clean and heat 1 tablespoon of canola oil over medium heat. Gently crack 2 eggs into the pan, reduce the heat to low, and cover the pan. Cook until the whites are set, 2-3 minutes. Remove the pan from the heat. Season with salt and black pepper as desired.
Assemble bowls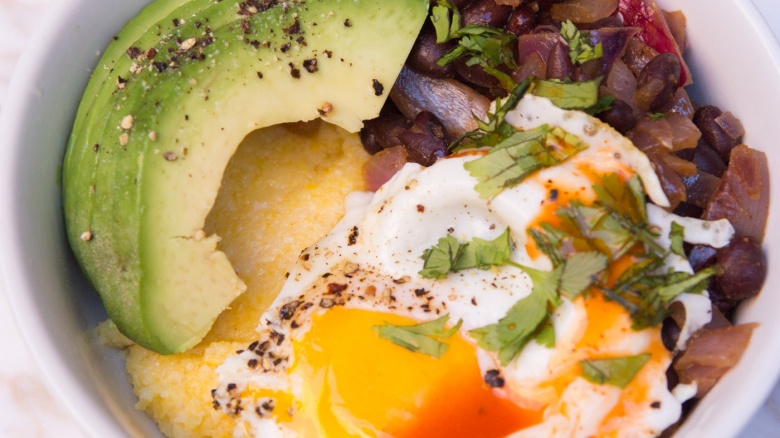 Spoon the polenta into roomy bowls. Top it with the beans, eggs, and avocado slices. Add a few squeezes of lime juice to the avocado and season with salt and pepper as desired. (Use the remaining lime for a future recipe.) Garnish with the cilantro, then enjoy your breakfast with as much hot sauce as you can handle at 8:00 a.m.