How The Drive-Thru Menu At Burger King Might Be Changing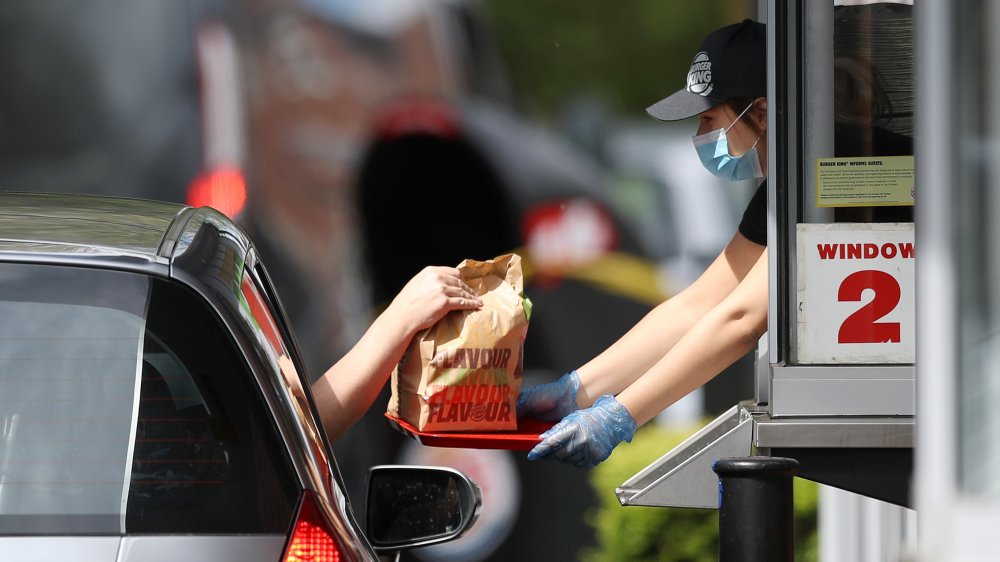 Naomi Baker/Getty Images
Rolling into the drive-thru lane for a Whopper or three is one of the unsung, simple pleasures of life — and now, your experience might be getting even better. Burger King has been struggling a bit in recent years due to a multitude of reasons, but the fast food chain is reportedly countering these challenges by rethinking a lot of things.
Burger King has a pretty interesting vision for its future, which includes plans to roll out an assortment of changes and upgrades to provide your drive-thru burger fix in the exact way you want it. If you don't feel like seeing anyone, there's a chance you may one day be able to opt to pick up your food from a locker. You might also be able to pull up in your car and have your food brought to you, Sonic-style (though presumably without the roller skates). The Burger King drive-thru world, in other words, aims to one day be your oyster — and the news just dropped that one major change may already be on its way.
Burger King's drive-thru is getting a major upgrade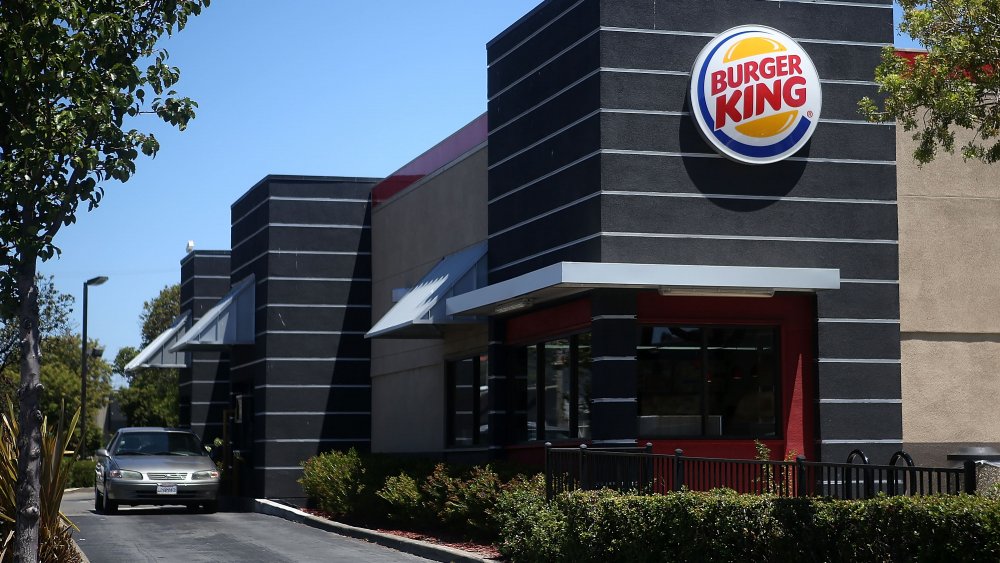 Justin Sullivan/Getty Images
According to Restaurant Technology News, Burger King's drive-thru experience is about to receive a major upgrade in the shape of digital menu boards that are equipped with "predictive selling" technology. As of September 2020, the tech is already available at over 1,500 U.S. locations, with plans to install it at over 10,000 Burger King and Tim Hortons restaurants in the U.S. and Canada. This futuristic rethink was prompted by the unique challenges the COVID-19 pandemic has presented. "We believe strongly that it is time to modernize our drive-thru lanes throughout the U.S. and Canada to provide even better, quicker and contactless service for our guests," said CEO Jose Cil of Burger King's parent company Restaurant Brands International. "This includes presenting menu options on digital screens that are tailored for each guest, as well as integrating our loyalty program at the moment of ordering and providing remote, contactless payment to speed up our drive-thru lanes in the near future."
As Cil says, the new digital menu boards might completely revolutionize the Burger King experience. It's like having a cashier who remembers your favorite order, combined with the contactless service that has become so essential in recent times. What's more, the system should be able to tailor its suggestions based on nearly every aspect of drive-thru dining, up to and including the time of day and the weather. It'll certainly be interesting to see how this affects the chain's drive-thru experience.