Aldi's New Decadent Pasta Bakes Are A Total Steal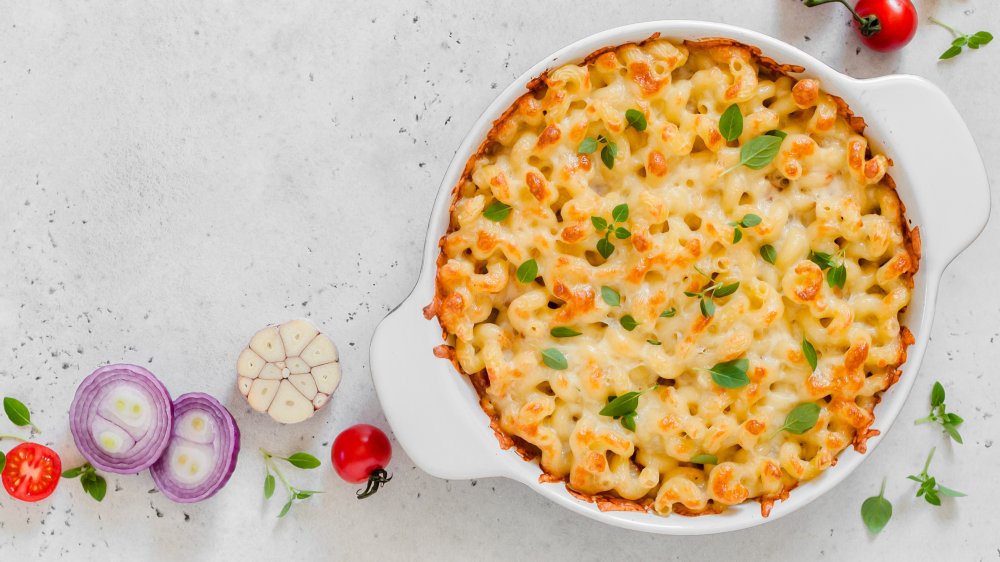 Shutterstock
There's a lot to love about pasta dishes. They're not only easy to make and come together quickly, but they are also tasty and usually a total steal when you factor out the cost per person. While it isn't so difficult to make your own pasta dishes at home, the process gets even easier when you shop at Aldi. The budget-friendly grocery store now has pasta bake kits that include almost everything you need to have a delicious dinner prepared in no time (via Offers). 
Instagram user @theamazingaldi spotted boxes of Priano pasta bakes on the shelves of one Aldi store and shared them in a post on the social media platform. The two boxes in the photo show a Bolognese and a Carbonara flavor, though there is a Four Cheese option too (via Offers). Since it's coming from Aldi, no matter which variety you choose, it will probably make a delicious meal. Not to mention, it is a super cheap dinner at only $1.99 per box.
Here's what people are saying about Aldi's Priano pasta bakes
As soon as @theamazingaldi shared the photo of these Priano pasta bakes, people chimed in with their thoughts and opinions. One commenter, Instagram user @denbaum, said "Carbonara was excellent!" while another, @emmginter, wrote "I've tried the four cheese and Bolognese, and thought both were delicious!" If that isn't enough proof that these Aldi pasta bakes are certainly worth trying, another user, @melaniesabine7, said, "my 4-year-old loved the Bolognese one, and he is very picky!" From the mouth of babes, this pasta dish has officially been approved. 
While you can't go wrong just picking up a box or two to try, you don't necessarily have to make these pasta bakes exactly how the directions tell you to either. Another Instagram user, @angowrap, commented, "Carbonara was excellent. Added diced chicken breast chunks and turned out awesome." So even if you improvise by adding other ingredients you know and love, it should still be delicious. You might even want to try using Aldi's chicken sausage for extra protein and a spicy kick. However you use these Aldi pasta bakes, they're sure to be a hit.