This McDonald's TikTok Hack Is Changing The Way Australians Drink Coffee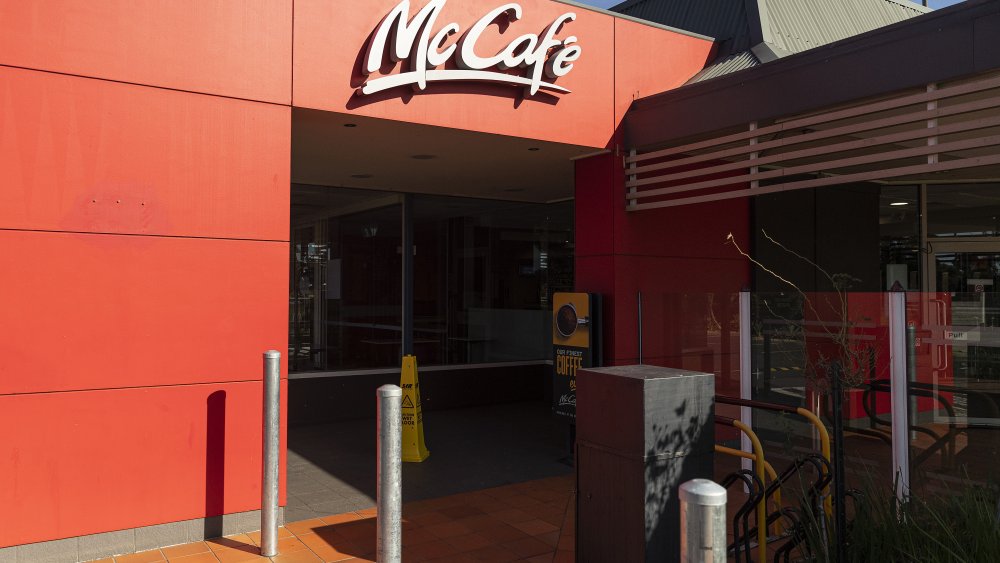 Daniel Pockett/Getty Images
A TikToker Down Under has come up with a McDonald's coffee hack that may or may not change your life. But Elena Pajkovska's drink may be a little too weird to go totally viral. Pajkovska, from Sydney, Australia, said she always gets strange looks from McDonald's employees when she orders her usual coffee drink: frozen Coke, a shot of espresso, and vanilla syrup. "It'll change your life," Pajkovska said.
Her video has been viewed more than 688,000 times since she posted it on TikTok in June. A lot of people in the comments said they had to try it for themselves, but only a few reported going through with it.
"Changed my life," TikTok user @trots_88 confirmed. "So good." TikTok user @iamshortyb_ says she has her own weird espresso beverage, but tried Pajkovska's for a change. "I always have mixed my espresso with either Coke or my can of V energy drink but ordered this tonight," she commented. "It's so yum!" On the other hand, @jesss.bovey wasn't feeling it. "Tried this today and it tasted like bedadine lmao," she wrote, clearly referring to the Betadine Sore Throat Gargle that some product reviewers say tastes too terrible to use.
A key ingredient for this McDonald's coffee hack isn't available in the U.S.
Another TikTok user posted her own video about Pajkovska's coffee hack. @liv.bedford was able to mix a frozen Coke-espresso-vanilla syrup combo using a touch-screen machine at an Australian McDonald's. Bedford is no stranger to fast-food hacks herself, as you can see from her TikTok account, and she led us to believe that Pajkovska's coffee drink is making the rounds at Macca's (that's Australian for McDonald's). "Now this must be a popular thing," Liv said in her video, "because when I got the drink, she was like, 'Oh my God is that from TikTok?' And I was like ... 'yep!'"
One thing our readers not from Australia should know is that McDonald's in Australia offers all kinds of frozen sodas. If you want to try Pajkovska's espresso hack stateside, you'll need to settle for regular, liquid coke with lots of ice.
Seems almost worth the 15-plus hour flight from the U.S. to try it along with other Australian-exclusive menu items, like the Frozen Fanta Blueberry McSpider. (It's a soft-serve float. Floats are called "spiders" in Australia, for whatever reason, according to The Word Detective.) But as different as the world's biggest fast food burger chain might be from one hemisphere to the next, some things remain the same (via Investopedia). One of the commenters under Pajkovska's video suggested ordering her espresso hack could be difficult. "One problem," @aj26roche said, "The frozen Coke machine is never working."