The Unique Way Burger King Japan Just Entered The Chicken Sandwich War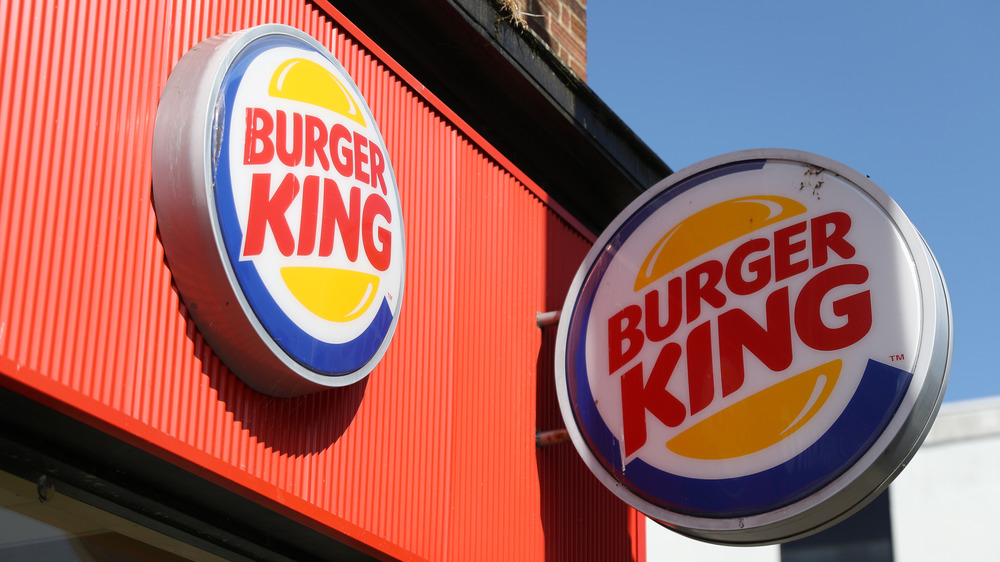 Naomi Baker/Getty Images
Did you think the Twitter war between Popeyes and Chick-fil-A was getting a little ugly? Then Burger King Japan has something for you. You haven't seen ugly until you've taken a look at the latest entry in the now-global chicken sandwich wars.
BK Japan took to Twitter on Nov. 11 to introduce the "Chicken de Ugly Burger," which lives up to its name. The sandwich looks as if Burger King's food engineers figured out a way to turn the chicken burger inside-out. The cheese isn't in the middle, where you would find it on more attractive versions of the chicken sandwich. Instead, four different types of cheese — gouda, Egmont, mozzarella and cheddar — are fused into the bun somehow (via Business Insider). If any sandwich could be said to have a bad complexion, it would be the Chicken de Ugly. It's a meal only Cruella de Vil could love. (Actually, BK Japan hopes that's not true.)
To American eyes, Burger King Japan's menu looks unusual
Google's handy translation of Burger King's tweet says the Chicken de Ugly Burger was introduced in Japan on Friday, Nov. 13. Inside the four-cheese buns is a more acceptable-looking fried chicken patty, along with bacon, pickles, and mayonnaise. It's the third burger in the "ugly" series, after successful launches of the "Cheese Ugly Beef Burger" and "Chili Ugly Beef Burger" earlier this fall. All ugly sandwiches were being offered for a limited time.
It's not clear to someone with an American perspective on how Burger King's Japanese customers receive the chain's many unusual menu creations. BK Japan just finished a two-week run with a low-priced mystery burger, dubbed the "Fake Burger," which many media outlets — including this one — thought might be an egg burger. Business Insider reported the big reveal: the meat of the fake burger ended up being french fries covered with beef sauce.
The closest thing to a BK Japan menu offering to reach the U.S. was the 2015 Halloween Whopper. What made this Whopper special were its black buns, infused with A.1. Steak Sauce (via Burger Lad). It resembled Burger King's Kuro burgers in Japan, which had black buns and black cheese colored with bamboo charcoal (via Delish).