What You Need To Know About Roy Choi's New Partnership With Disney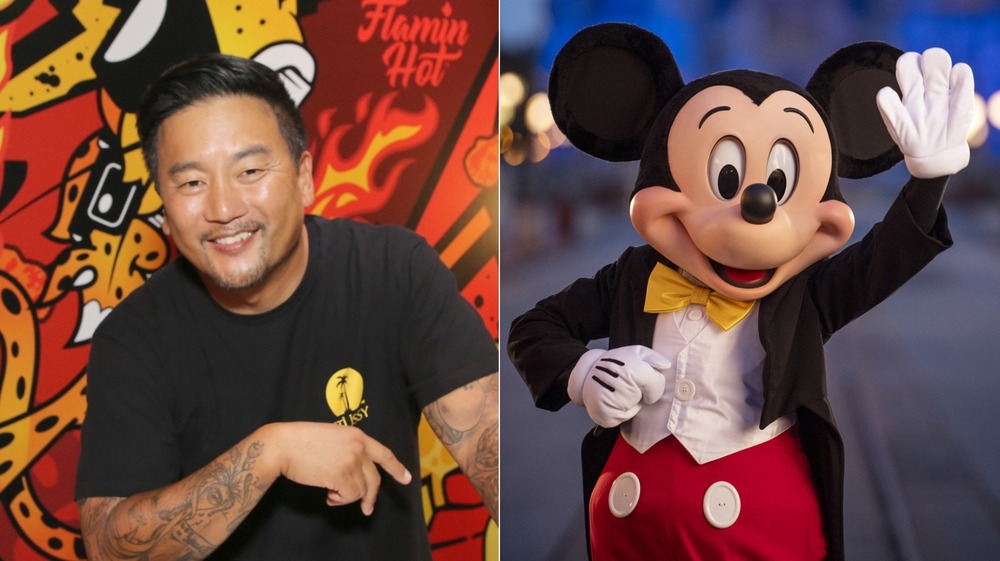 Rachel Murray Getty Images/Kent Phillips Getty Images
If you love pizza, Disney, and Friendsgiving — and are lucky enough to live near one of the restaurants that Roy Choi has partnered up with — then now might be the time to "join the jamboree." According to Insider, Choi has teamed up with Disney and select chefs to create pizzas inspired by some of the entertainment conglomerate's most well-known characters. The pies will be available at six locations in five cities: Austin, Brooklyn, Los Angeles, Philadelphia, and Phoenix, on November 21 in honor of Friendsgiving.
Choi, the celebrity chef who made a name for himself building his Korean-Mexican fusion Kogi food truck empire and going on to star in Netflix's The Chef Show, is collaborating with chefs to create six new pizzas each inspired by a different Disney cartoon character we all know and love. The Friendsgiving promotion is a good fit for Choi, whose Vegas restaurant in the MGM is actually named "Best Friend."
What we know about Roy Choi's Disney-inspired pizza collab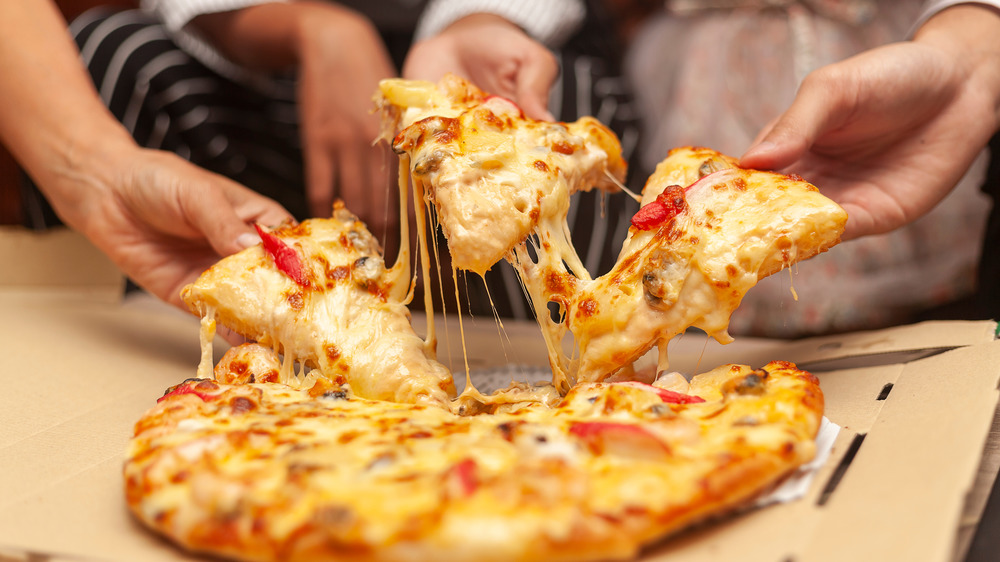 Shutterstock
As part of the social-media friendly campaign (#MickeyFriendsgiving), Roy Choi posted a short video about his partnership on Instagram. For the partnership, Chefs Jen Scoville Strickland and Terri Hannifin of Austin's Home Slice Pizza created a polka-dot pie inspired by Minnie Mouse with mozzarella dots, red sauce, and a bow-shaped parmesan crisp.
Carlo Mirarchi of Roberta's concocted a couple of cartoony pies, one for each of their Brooklyn locations. The Donald Duck pie is "feisty" with spicy nduja sausage, while the Daisy Ducky white pie is "sassy yet classy" with salsa verde and thinly sliced potatoes. Jon Shook and Vinny Dotolo of Jon & Vinny's in Los Angeles went with a classic pepperoni pizza to honor the legend Mickey Mouse, while Joe Beddia of Philly's Pizzeria Beddia put a little quirk into his Goofy creation by putting a crunchy salad on top. Chris Bianco of Phoenix's Pizzeria Bianco added some sausage and pepperoni into his Pluto-pleasing pie.
It looks like this is limited to a single day, but the good news is you can get involved from anywhere. Recipes for all the new pizzas are available, so you can whip up one of the specialty pies, set the timer, and put on a Disney flick until dinner is done, all in the comforts of your own home. If cooking is not your thing, then you'll have to order one of the pies before they run out (via Insider).