Buddy Valastro Reveals Progress He's Made Since Hand Injury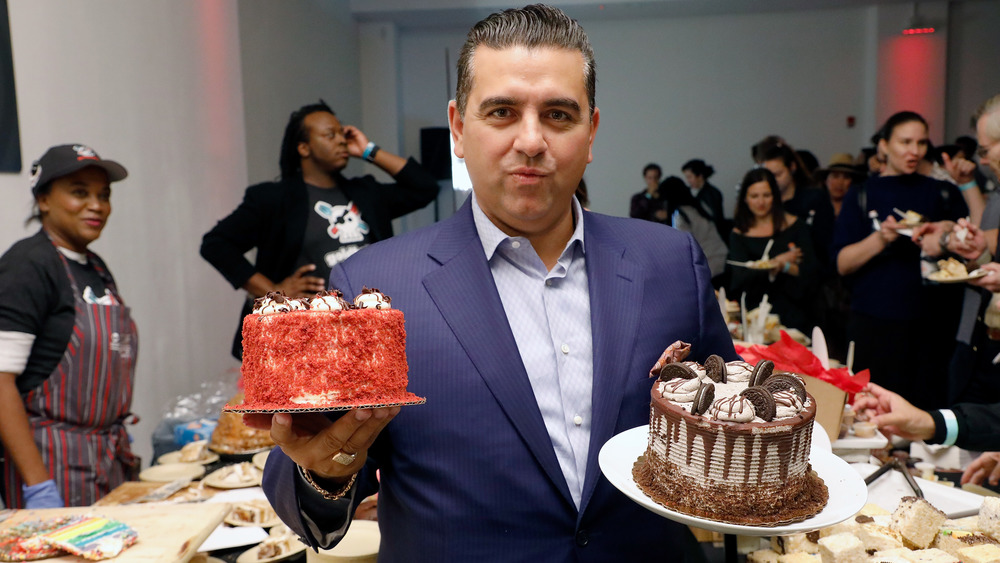 Taylor Hill/Getty Images
Buddy Valastro became a TV star with his hands. For years, Valastro made beautiful cakes with speed and precision on his long-running show Cake Boss. More recently, Valastro has graduated to the rank of host or judge on Food Network shows such as Bake You Rich and the high-speed dessert competition Big Time Bake. But the 43-year-old baker still spends a lot of time in the kitchen, whether he's competing head-to-head against Duff Goldman in Buddy vs Duff or creating extreme cakes for the customers at his family bakery in New Jersey.
All of that came to a sudden, crashing halt two months ago, when Valastro's hand was severely injured in a freak accident at his home bowling alley. The latest update on Valastro's long road to recovery appears in an upcoming issue of People, which hits newsstands on Friday, November 20. A couple of months ago, Valastro was making works of art with icing and not even thinking twice about it. Now, he's barely able to hold a fork with his dominant right hand.
"I can hold a fork like a little kid would," Valastro told People. "You don't realize how much you can really move your hands in different directions. You take for granted certain things."
Valastro still doesn't know how fully his hand will recover
Speaking with ET just days after the accident, Buddy Valastro described how a two-inch-by-three-inch rod in his bowling alley's pinsetter punctured his hand at his ring finger and middle finger, destroying nerves, tendons, and muscles. Valastro has had three surgeries so far, and his doctors don't know how much his hand will recover. His hand could remain swollen for a year, and he may require more surgeries. His surgeon is Dr. Michelle Carlson, who is trusted to work on the hands and wrists of star NBA basketball players (via Becker's Spine Review).
"I don't know if I'm ever going to be able to ice a cake the same way or be as fast as I used to be. That's still to be discovered, and not knowing kind of sucks," Valastro told People. Valastro is already practicing his icing skills with his left hand, as he revealed in an Instagram post just two weeks after the accident.
Valastro's injury isn't keeping him off his fan's TV screens. The four-episode special Buddy vs Christmas, shot before the accident, premieres on November 22 (via Newsday). A two-hour special called Buddy Valastro: Road to Recovery will detail the aftermath of the accident. The show airs on TLC on December 23 and even shows Valastro's first days back at work at Carlo's Bakery in Hoboken. Fans should get some satisfaction seeing the Cake Boss baking again.