Michael Chiarello: A Look Back At The Food Network Star & His Culinary Journey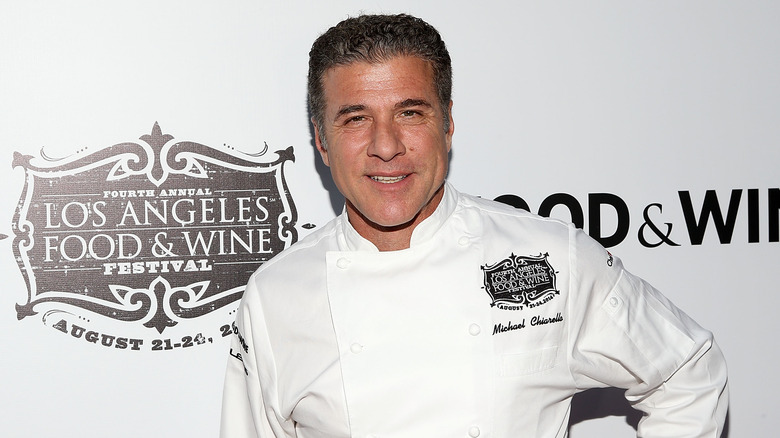 Jesse Grant/Getty Images
Many chefs take inspiration from their local culinary scene, but few are as deeply involved in their surrounding food community as Michael Chiarello. The Food Network star was known for his enduring ties to the Napa Valley area in California, where he opened restaurants, launched an olive oil company, and even started his own vineyard. As his empire grew, he founded Gruppo Chiarello, a restaurant group composed of his four Yountville and San Francisco restaurants. 
The chef was also highly recognized for countless television appearances. Starting with "Season by Season" in 2001, he shared his unique viewpoint with audiences for nearly two decades and built a loyal following. Chiarello even shared an Emmy with Bobby Flay for "Outstanding Service Show Host" in 2005. 
However, his onscreen persona and status as an executive chef are just one small part of the Michael Chiarello story. In his spare time, the Culinary Institute of America alum spearheaded charitable events, got involved in the arts, and put his dedication to sustainable growing practices on full display. These events paint a clearer picture of who Chiarello was offscreen: a man who loved food, farming, and Napa Valley. 
Sustainability was a top priority
Sustainable farming is an important environmental initiative that Michael Chiarello supported throughout his career. In a Food Fanatic interview, Chiarello explains that his Italian family has a history of both ranching and farming. He also extolls the importance of having a deep connection with food — something he developed in his youth. His passion for Italian cuisine began early when he cooked with his mother at home. The family garden was a significant produce source for Chiarello and his mother to make these early meals. Using these homegrown ingredients set the stage for Chiarello's lifelong connection to sustainability and appreciation for farmers. 
In keeping with his family tradition, Chiarello used sustainable growing and harvesting techniques at his winery, Chiarello Family Vineyards. Furthermore, he shared his affinity for responsible farming with the Yountville, California community. In 2012, he offered a weekly NapaStyle Culinary Program featuring cooking classes and lessons in sustainability. This program allowed guests to engage with instructors such as farmers, chefs, and even winery owners as they learned more about the origins of their food. 
He helped put Northern California olive oil on the map
Although olive oil has been produced since at least 3500 B.C., it has only been a part of the American landscape since the 1500s. Today, Californian olive oil is prized for its quality in the professional culinary world and home kitchens. The state offers an impressive array of olive oil varieties, rivaling many other major producers worldwide. Most of the olive oil produced in the U.S. comes from the Golden State, and many of these oils are considered a gold standard by consumers. 
However, before the 1990s, California's olive oil-producing industry was far less renowned. As the Washington Post explains, Michael Chiarello started his olive oil band, Olio Santo, by reclaiming neglected olive groves. The brand launched in 1992 and helped generate attention for the state's olive oil, especially because of Chiarello's marketing efforts. As the article describes, he highlighted that Olio Santo is made exclusively from Napa Valley olives, which proved to be a very effective selling point. 
Not only did Olio Santo help California olive oil gain traction, but it also attracted some high-profile fans of its own. For example, "Barefoot Contessa" star Ina Garten swears by Olio Santo because of its light, fruity flavor. 
He created a three-course menu for Delta Airlines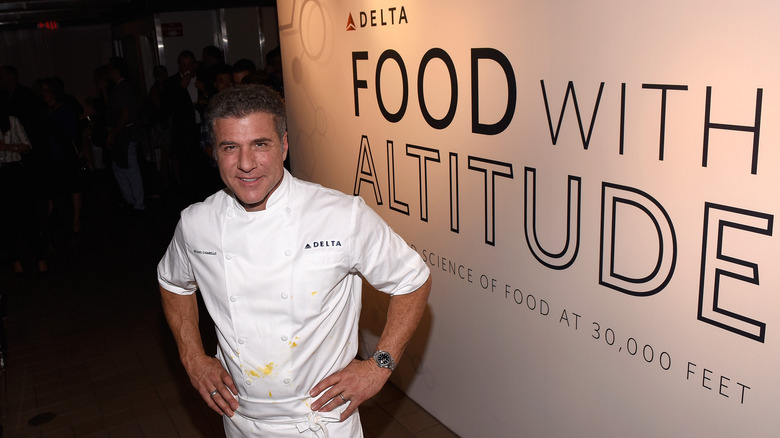 Dave Kotinsky/Getty Images
After years of creating menus for his restaurants, Chiarello took to the skies in 2011 through a partnership with Delta Airlines. According to PR Newswire, the chef designed a three-course in-flight menu for the airline featuring traditional Italian dishes. The menu included classics such as antipasti misto, an assortment of meats, cheeses, and vegetables paired with crostini. These dishes were available to business class travelers flying between San Fransisco or Los Angeles and New York City. 
Over the years, Chiarello's position on the airline's food and wine team took him on other culinary adventures, such as creating a menu of Australian specialties for passengers flying between Sydney and Los Angeles in 2015 (via Executive Traveller). This menu was a far cry from the Italian-inspired fare Chiarello was so well known for, but its reliance on local ingredients mirrored the chef's typical approach to cooking. 
Delta passengers may have enjoyed Chiarello's dishes, but visitors to the 2014 Food Network New York City Wine & Food Festival got to see him and the rest of Delta's team of experts in person. The chefs hosted Food With Altitude, an event sponsored by Delta, on the festival's first day. This event allowed festival-goers to sample dishes from the team's gourmet menus — no plane ticket required.  
He loved cycling almost as much as food
Being a chef and television personality certainly kept Chiarello busy, but he still made time for a beloved hobby: cycling. In 2014, he launched Bottega Gran Fondo, which combined cycling with gourmet food and wine offerings in Napa Valley. Among the multiple events featured in that first Bottega Gran Fondo were two cycling courses and a Chiarello-hosted lunch for all participants on the last day. In a CBS News segment, Chiarello describes the epic lunch as "...300 people at 100-foot tables for a big Southern Italian meal at the very end." In addition to cycling, food, and wine, Chiarello also explains that the inaugural Gran Fondo would feature a film pre-screening from a local festival. 
In addition to hosting this event, Chiarello joined a team of other bicycle-loving celebrities for the 18-mile cycling portion of the 2014 Escape from Alcatraz Triathalon in San Francisco. This annual race started in 1981 and has consistently attracted many international triathletes. The swimming portion takes athletes from Alcatraz Island to the St. Francis Yacht Club, a route reminiscent of potential prisoner escape routes from the infamous prison. According to the Wall Street Journal, cycling was a year-long passion for Chiarello, who first dove into the sport in 2001 and spent winters training indoors at a local Napa Valley gym. 
He was a champion of noble causes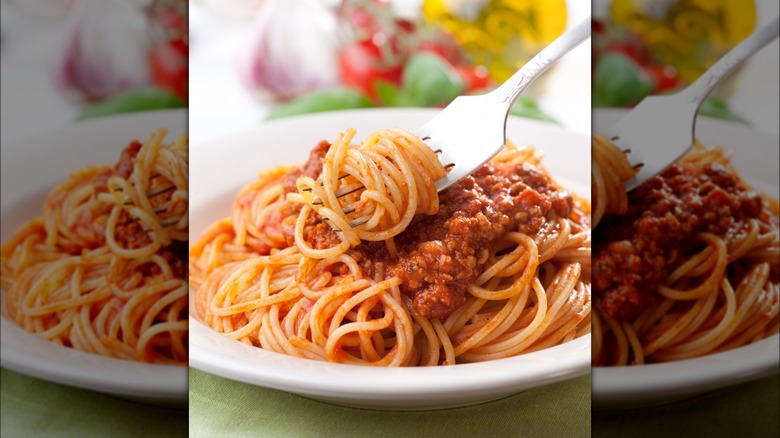 Kivoart/Getty Images
Michael Chiarello was passionate about the Napa Valley community and often showed that passion by contributing to local causes. For example, the chef donated his 2009 Top Chef Master's prize to Clinic Ole in Napa Valley. The clinic, now called Ole Health, specializes in providing care for economically challenged or uninsured patients and has been a part of the Napa Valley community since 1972. Chiarello's prize-turned-donation totaled $28,000.
However, this wasn't the only time the chef helped his fellow wine-country citizens. In October 2017, over a dozen wildfires impacted Napa Valley and some surrounding communities, causing widespread damage to buildings and the local ecosystem. At the time, the Northern California Wildfires were the most catastrophic in the state's history. According to The Blast, Chiarello did his part to help the community by lending his culinary skills to the area's firefighters. Although his famed restaurant, Bottega, lost power during the disaster, Chiarello used the restaurant's gas stoves to prepare twenty pounds of spaghetti bolognese for the firefighters. 
Additionally, the chef supported Meals on Wheels, a national organization seeking to provide nutritious meals to seniors in their homes. Chiarello's ties to the organization were so strong that, after his death, his family asked people to contribute to the organization in his honor instead of sending floral arrangements.  
He helped the next generation get interested in farming
Farming wasn't only important to Chiarello for his own purposes — he was also passionate about sharing this love with the youngest members of his community. For example, he partnered with his wife, Eileen Gordon, to launch the "Dirt to Dine Adventure Camp" program at Napa's Connolly Ranch. The couple's shared reverence for understanding where food comes from was instrumental in the program's creation. The summer camp allowed children to explore all of the stages of food, from growing it in a garden to cooking and eating it after harvest. 
However, designing this camp wasn't the first time Chiarello supported the education center at Connolly Ranch, which offers various programs to give children a deeper appreciation for farming and the environment. In 2011, Chiarello participated in the ranch's first-ever fundraising dinner, "Dinner at the Ranch with Michael Chiarello." Fittingly, the event's menu featured newly harvested ingredients. 
His home kitchen was a passion project
Even after a long day of cooking in their restaurant, many chefs still enjoy going home to cook in their own kitchen. Unsurprisingly, many professional chefs pride themselves on creating layouts that would put most home kitchens to shame. For Michael Chiarello, his home kitchen was an ever-evolving labor of love. 
In an interview with Saveur, the chef explains some of the thoughtful details he added to his kitchen, including an abundance of electrical outlets and plenty of cabinets to keep essentials out of sight until needed. He even took the time to get the lighting just right, experimenting with different options until he created the ideal setup. However, the centerpiece of the kitchen was a wood-burning oven, which, as Chiarello explains, doubled as a fireplace due to its height. 
According to the Wall Street Journal, Chiarello wanted the range modeled after a similar appliance he used in his restaurants. He even hired the same mason to build it in 2000. A metal plate inside made it easy for Chiarello to change it into a pizza oven, and he also used the oven as a grill. Of course, having a custom-built wood-burning oven is no small expense; the article sets the price for this project at around $8,000.
He supported a local film festival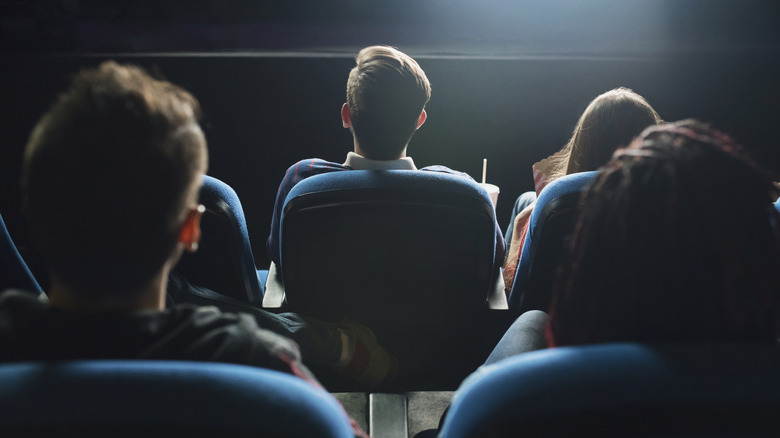 Srdjanpav/Getty Images
Many people consider cooking an art form, but Michael Chiarello also greatly appreciated another artistic expression. The chef loved films, leading him to support the Napa Valley Film Festival. The festival debuted in 2011, and Chiarello created menus for multiple parts of the event. This included a five-course VIP dinner the night before the festival and dishes for guests to sample at the local launch party. However, the chef was involved with the festival long before its public debut in Napa Valley. According to the festival's guide, Chiarello also appeared at a party announcing the festival's status as an official Sundance sponsor. His photo is featured with the festival's founders on the guide's first page. 
In 2012, Chiarello promoted the festival's second year in Traditional Home magazine. The chef and his wife, Eileen, hosted a short film screening party at their home before the festival's opening day, complete with a decadent menu and post-screening voting. As the article explains, the couple participated in the festival together, with Eileen acting as a board of trustees member and Chiarello joining the advisory board. Chiarello also describes the connection between filmmakers and culinarians: "Film is 'motion art.' Food engages a different part of the brain. At the end of the festival, both groups have shared stories."
He faced some legal trouble
For all of the positive things Michael Chiarello contributed to his community and the culinary world, he still occasionally found himself in hot water. For example, the chef found himself under arrest in 2016 for suspected drug possession and drunk driving. Although these charges were ultimately never filed due to a lack of evidence, facing legal troubles in the public eye is still a challenging situation. In the wake of the arrest, Chiarello's spokesman told various media sources that the chef was determined to dispute the charges despite the shame he felt about them. 
Unfortunately, this brief brush with the law wasn't the only issue Chiarello faced in 2016. Just a few months before this incident, former employees sued the chef over sexual harassment and failure to compensate them adequately. The labor-related suit alleged that Chiarello did not allow employees to take breaks or pay them the correct wages for their time. The sexual harassment charges were also quite shocking, but Chiarello denied all of the allegations against him. Eventually, the suit settled out of court, but the damage to his reputation persisted. As The New York Times reported, Chiarello was highlighted in the #MeToo movement and later found it difficult to secure television appearances. In 2018, he also faced backlash on social media after planning to appear in person at the South Beach Wine and Food Festival.
His death is a mystery
Food allergies are a reality for many people, but Chiarello's untimely death in October 2023 reveals one of the scarier sides of this common condition. The chef experienced anaphylactic shock due to an unexpected allergic reaction. After spending a week being treated at Napa's Queen of the Valley Medical Center, Chiarello died at age 61. 
The chef's manner of death is undoubtedly alarming in itself, but the mystery behind the allergic reaction is even more harrowing. A spokesperson for Gruppo Chiarello explained to ET that the exact cause of the reaction was a mystery to everyone involved, including Chiarello's relatives and doctors. 
Unfortunately, people can develop allergies at any age and, as in Chiarello's case, may not be aware of them until they encounter a triggering allergen. Although we may never know the actual cause of Chiarello's deadly allergic reaction, his death was a significant loss for the culinary world of Napa Valley, fans of his multiple television programs, and those he helped through his charitable efforts.