Why The Pioneer Woman Needs A Break From This Sandwich Recipe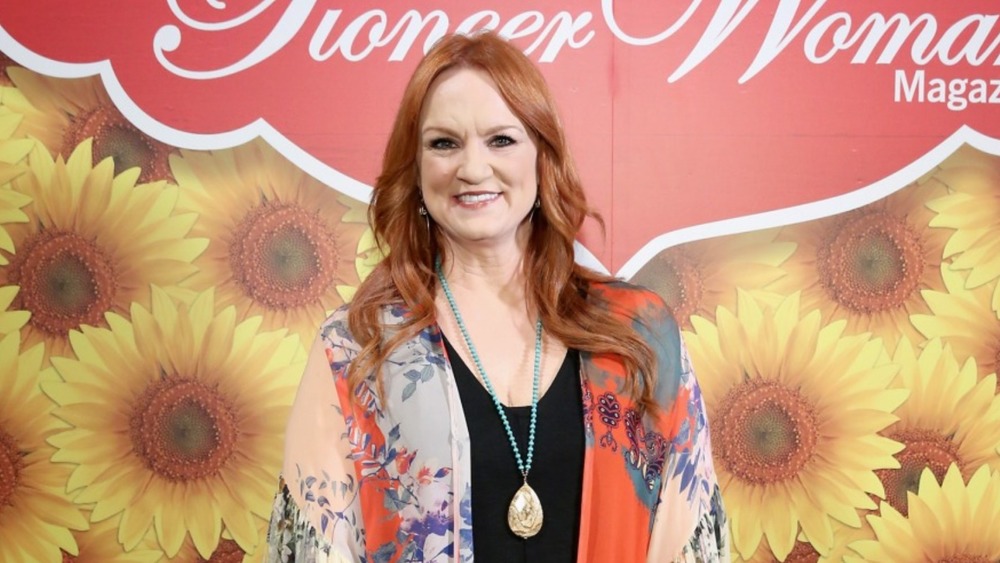 Monica Schipper / Getty Images
If you tuned into The Pioneer Woman on Food Network this year, you probably noticed Ree Drummond's Oklahoma frontier was a little more crowded than usual. Due to the pandemic, all four of her kids and her nephew Stuart returned home to live on the ranch (per The Chicago Sun-Times). A houseful of young adults, plus Ree's husband Ladd, made for a lot of mouths to feed.
Few people are better equipped with ideas to satisfy a hungry crowd than this home-cooking hero, though, and Drummond did not disappoint. She told The Chicago Sun-Times her quarantine routine included comfort food classics like mac and cheese and chicken quesadillas. It's nice to know what The Pioneer Woman really eats isn't all that different from what the rest of us crave, right? Although we shouldn't be surprised the menu includes lots of cheese, she's admitted it's the one food she eats on the daily. But, despite her impressive repertoire, even The Pioneer Woman managed to fall into a recipe rut this year, thanks to one dish in particular: her drip beef sandwiches.
The Pioneer Woman's drip beef sandwich got too popular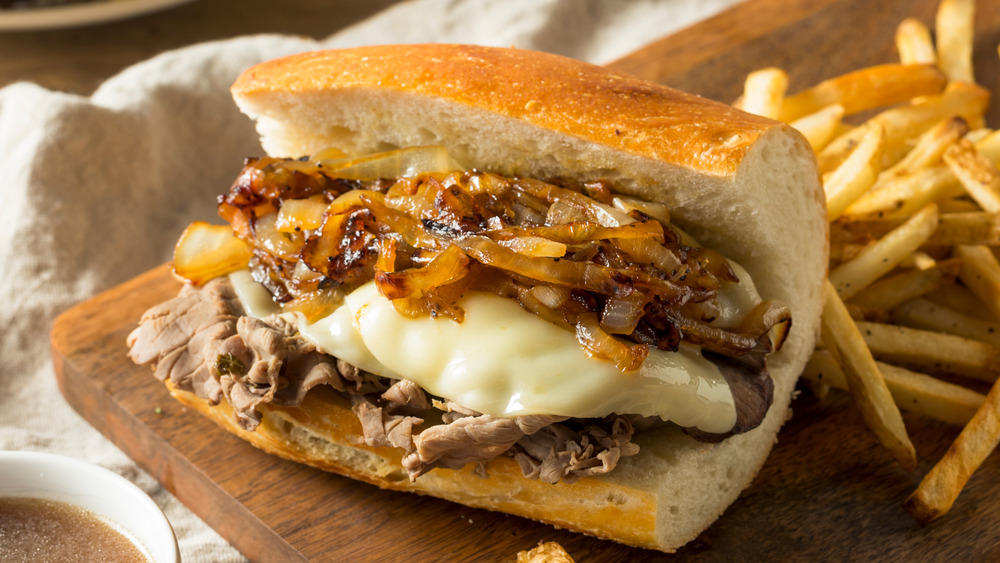 Shutterstock
It's not hard to see why this drip beef sandwich was on repeat throughout Ree Drummond's family's quarantine. The Sun-Times explains the stick-to-your-ribs dish consists of chuck roast that's been slow-cooked with pepperoncini, Italian seasonings, and beef broth. Drummond told the outlet, "It just became this legendary sandwich in our house." But, it's true you can have too much of a good thing. Drummond noted, "By the seventh batch of that I was like, 'OK, first of all we're out of chuck roast and second of all, I can't make this again for a long time.'"
However, Drummond recently posted a photo of the dish on her Instagram with the caption, "The recipe for this sandwich is in my new book, 'Frontier Follies'. In the book, I call it The Best Sandwich I Made During Quarantine, but it may be the best sandwich I've ever made, period." Good to know The Pioneer Woman isn't completely sour on drip beef sandwiches — they sound entirely too good to give up on forever.