The Surprising Amount Of Money Buddy Valastro's Most Expensive Cake Cost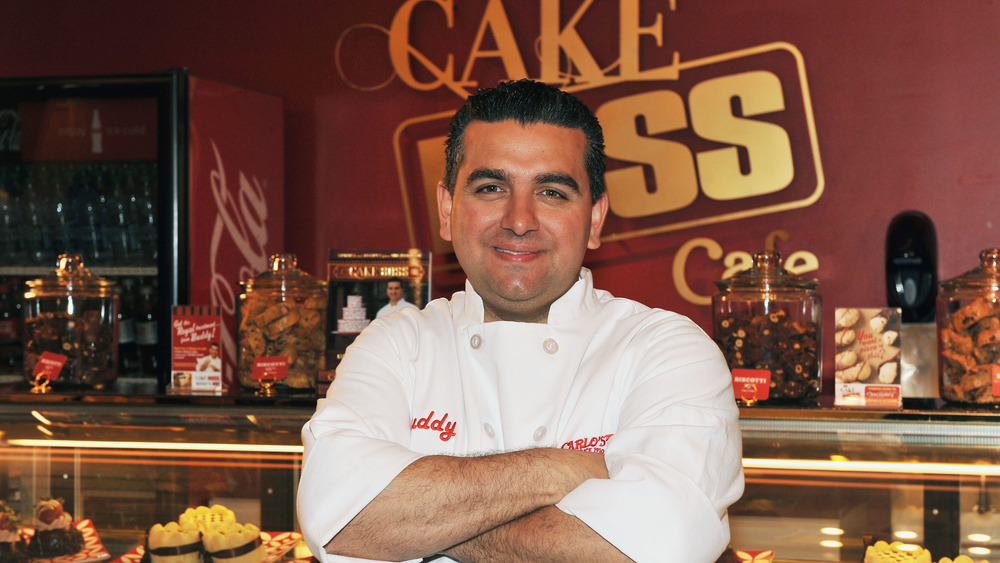 Slaven Vlasic/Getty Images
If you're looking for an over-the-top cake, there's really only one man for the job: Buddy Valastro — aka the Cake Boss. The famous baker is known for his stunning confectionary creations and his hit show on TLC averaged two million viewers per episode (!!) in its debut season back in 2010, according to TV Tabloid. Since then, Valastro has gone on to produce numerous spin-off series and write a few best-selling cookbooks, as well as run his own bakery in Hoboken, New Jersey.
Unsurprisingly, none of Buddy's cakes come cheap. They start at $70 for the most basic of cakes and range up to a few hundred from Buddy's shop, Carlo's Bakery. But there's one stunning concoction that really took the cake (pun intended), at least in terms of cost. According to Market Watch, Buddy's most expensive cake ever came with a hefty price tag that only a multimillionaire could afford, and it broke a world record.
Buddy Valastro's most expensive cake was covered in real jewels
Commissioned by New York socialite Devorah Rose for a 2011 gala, the record-setting cake cost $30 million and was made on the season finale of Cake Boss. But what made Buddy's most expensive cake so pricey? It might have been the high-end ingredients, like Tahitian vanilla and special stone-ground flour, but more likely causing the cost inflation were the finishing touches. Business Insider reports that the cake was dripping in real jewels, including emeralds, sapphires, rubies, and even diamonds, and it was topped with a sparkling tiara. As for the flavor itself, Buddy admitted to Business Insider that the rest of the cake was pretty plain, explaining, "You don't want the cake to overpower [the jewels]."
According to Haute Living, the $30 million masterpiece broke the record for the most expensive cake ever baked by a long shot. Previously, the record was held by a $1.65 million cake in Japan.