Costco Shoppers Are Obsessed With These Plant-Based Chicken Patties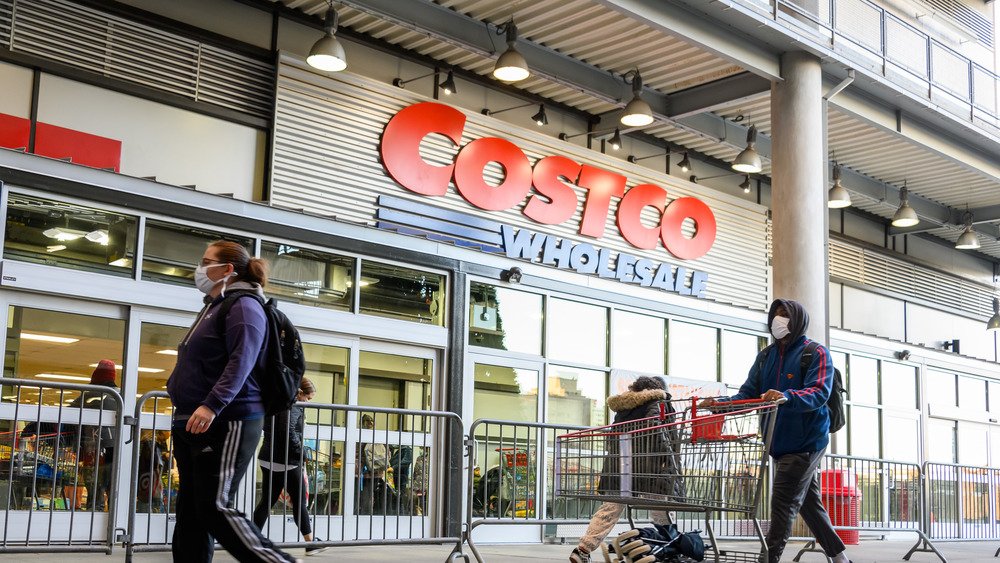 Noam Galai/Getty Images
If you don't eat meat, chances are you keep your eyes peeled for new or returning vegan and vegetarian products, especially when they're hyped up on social media. Plus, we could all use a few more simple yet tasty foods we can just pull out of the freezer when we're feeling lazy and can't be bothered to cook — especially this year. That might be why Costco shoppers are so excited to see these Crispy Chic'n Patties from the brand Alpha Foods back on store shelves. In fact, if the comments on Instagram are to be believed, these plant-protein Crispy Chic'n Patties are so tasty, they're even worth driving to another city to for.
That's right, according to Instagrammer @costcodeals' recent post, these patties are back on Costco shelves for a limited time in certain California and Hawaii locations (sadly, you can't always find the same products in other regions' Costco stores). In her caption, @costcodeals listed the cities where you can find these patties, and commenters were thrilled, with some fans already tagging friends in the comments and planning road trips to go find them.
Everything you need to know about Alpha Foods' Crispy Chik'n Patties
If you feel like you've seen these patties before, you probably have — this Costco item has earned something of a cult following. They first launched at Costco stores back in May of this year, according to VegNews. The patties are plant-based, dairy-free, vegan, and while they can obviously be served up on a bun, they can also be cut up into strips to be served in a salad or even a pasta dish. A 10-pack of the patties typically costs $9.99. However, six months ago, a redditor found them for half off and posted a picture with the caption "These are $5 off and won't last long." Some were quick to comment on the tastiness of the patties: "They'd probably sell more if there were samples of it given away," while others compared them to the Gardein brand.
Of course, if chick'n patties aren't really your thing, you can check out the other products that the brand has to offer. Alpha Foods also makes meatless chik'n nuggets and chik'n strips, burritos, pot pies, pizzas, sausage patties, and even tamales, all perfect for stocking up the freezer this winter.