People Can't Stop Talking About Trader Joe's Newest Pizza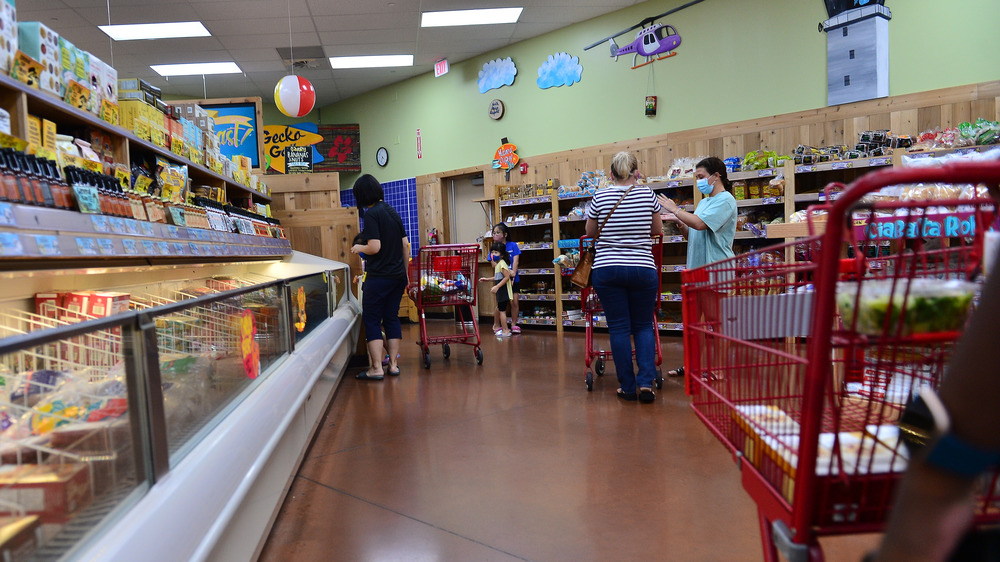 Johnny Louis/Getty Images
Frozen pizza is one of those things that can only be so good. The predictable combo of cheese, tomato sauce, and other (often lackluster) toppings can come close to fresh pizza, but never quite measures up. Leave it to the pre-made food genius Trader Joe's to engineer some kind of new frozen pizza wizardry, complete with unusual and delicious toppings and — wait for it — a deep fried crust. That's right: Deep. Fried. The internet is already abuzz, and we think we know why.
But first: the specs. According to an Instagram post of the package label, the "Roasted Garlic & Pesto Pizza with Deep Fried Crust" uses dough that's been fermented for 3-4 days, then deep fried for a uniquely chewy crust. "We then top it with burrata, mozzarella, provolone, and Parmigiano Reggiano cheese, roasted garlic, and pesto," the label says, "We promise you've never had anything quite like it." We're pretty sure we haven't. At $5.99 for a pizza that says it serves three (although, who are you kidding TJ's?), the price seems about right (via SheKnows).
What are Trader Joe's fans saying about the pizza so far?
What's the verdict on Trader Joe's Roasted Garlic & Pesto Pizza? Well, according to Instagram account @traderjoesobsessed, "it's so delish!!!!!!!" They continue, "You can really taste the roasted garlic [clap emoji] If you love doughy and crispy thick crust this is for you!" The user also noted they added tomatoes and red pepper flakes, and would consider adding "some pancetta, yummy figs and other veggies." Amen to that. In a comment on another post, user @traderjoe_ish wrote, "This is Amazingggg and it smells up the house heavenly."
Meanwhile, on Reddit, people are just as excited. User csc1031 wrote simply, "My body is ready." Enough said. Another user, kimcant, who said they tried the pizza the day before, commented, "It's beyond delicious. HIGHLY recommend." Whether or not it's a seasonal item, however, is unclear — and a big question for quarantined Trader Joe's devotees. In the meantime, ask a friend to scoop one up for you if they can shop — and TJ's, we're still waiting for you to grant us delivery again. Pretty please.