The Real Reason Oreo Keeps Releasing New Flavors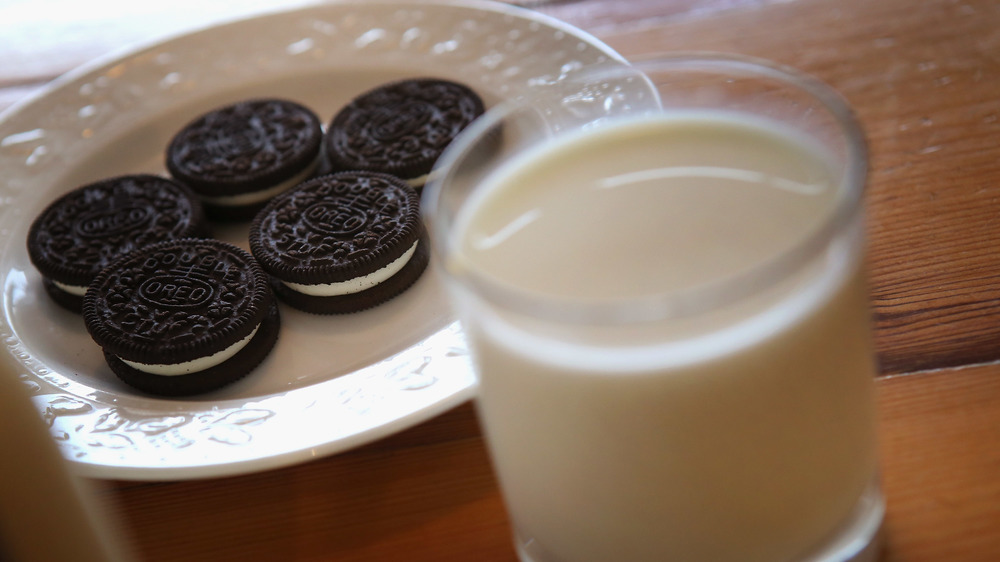 Scott Olson/Getty Images
It all began with the Birthday Cake Oreo, which was released in 2012 to mark a century of twisting, licking, and dunking. But since then, Oreos have moved beyond the horizon it inhabited for decades and blessed us with 65 new flavors — some only available in specific markets — and they range from Mississippi Mud Pie Oreos, Crispy Tiramisu Oreos, and Carrot Cake Oreos to Waffle & Syrup Oreos, Jelly Donut Oreos, Key Lime Pie Oreos, Piña Colada Oreo Thins, Banana Split Oreos, PB&J Oreos, and Mystery (aka: churro) Oreos (via The New York Times).
To the team that comes up with the latest wild and wacky Oreo flavors, we have just one question: why? To which Justin Parnell, senior director of Mondelez's Oreo brand has one answer: novelty Oreos help push interest in the OG. "When we do it well, it drives our classic Oreo cookie, as well as the sales of the limited edition, he told The New York Times. He continued saying that upon choosing a limited edition flavor, consumers will most likely pick up that classic flavor they already know and love, too.
The bump isn't a tiny one either. Sales of novelty Oreos grew 12 percent over the last 12 years, while sales of the classic Oreos outpaced that by nearly 22 percent. This year alone, eight versions of the iconic chocolate sandwich cookie were released, including Trolls World Tour Oreo. Caramel-Coconut, Dark Chocolate Fudge Covered, Chocolate Marshmallow (via Guilty Eats), and the Lady Gaga collaboration.
Coming up with a new Oreo flavor takes work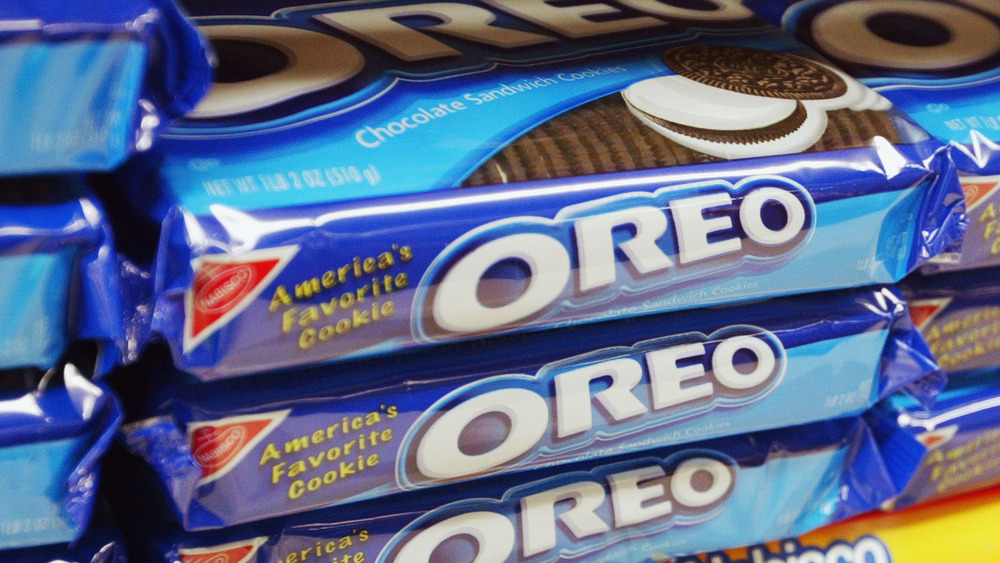 Tim Boyle/Getty Images
Coming up with a new Oreo flavor takes plenty of work and involves a team of marketers, product development experts, researchers, and food scientists who actually put themselves into an "Oreo isolation period," which is when they look over their flavor options and narrow down their choices (via People). After that, "we test the flavors we've shortlisted among our Oreo buyers [in focus groups]. We want to ensure that it's not only appealing to our most loyal consumers, but also light buyers, or non-buyers of the brand. We also want to ensure that it's appealing to younger consumers," Parnell told HuffPost in a separate interview.
Oreo's team effort isn't just limited to meeting the tastes of the U.S. market. Some flavors pass home and go directly overseas. Fancy a Hot Chicken Wing and Wasabi Oreo? Or a Torta de Limon Oreo? You'll have to go to China or Brazil to get that. "I think sometimes a flavor or an ingredient might not be quite strong enough to have the kind of [domestic] demand that we would consider successful," Parnell said.
Judging from the range of flavors the Oreo team comes up with, we can expect plenty of creativity, but there is one line Oreo won't cross: "You'll never see a square Oreo," Parnell said.