Ina Garten's Favorite Cast Iron Skillet Is On Sale, And It's A Total Steal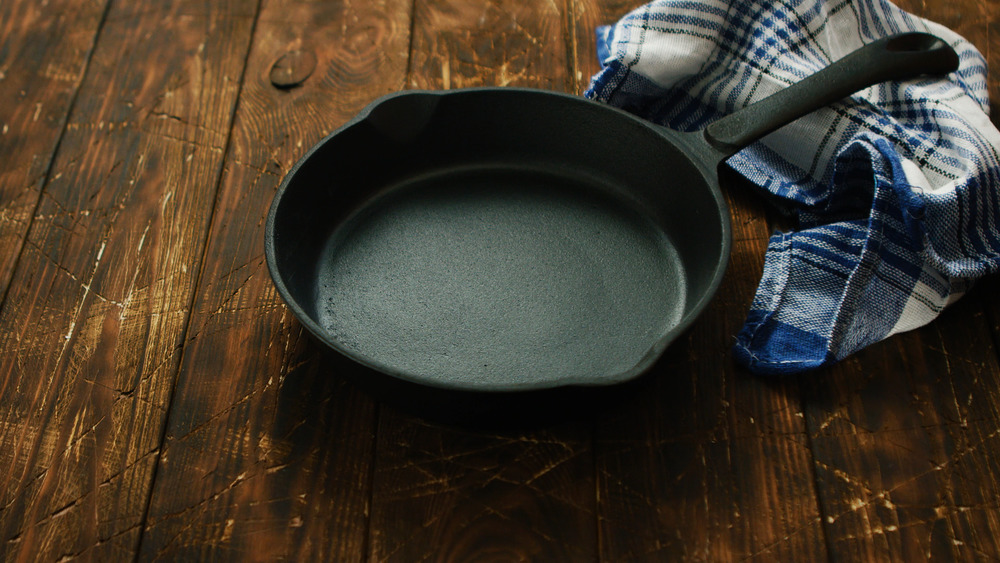 Shutterstock
We may receive a commission on purchases made from links.
It's next to impossible not to love Ina Garten, even if it is for the only dish she can't live without, "engagement chicken." But no matter what Garten is cooking up in the kitchen, she seems to always have the best tools. They're not necessarily the most stylish, but they're classics that make her food easy to prepare and pop on the plate. Just like the white party trays and dishes she uses to present her food, Garten sticks to quality, classic tools like her favorite cast iron skillet to ensure her dishes turn out perfectly every time.
Fortunately for those who want to channel their inner Ina at home, the cast iron skillet she relies on is on sale for an amazing price. Garten uses a Lodge cast iron skillet, which usually goes for $26.68. However, it is currently on sale on Amazon for just $14.88, which is one of the lowest prices that this skillet has ever gone for (via She Knows). Even if you buy it through the Barefoot Contessa website, it would link you to Sur La Table where the skillet goes for $18.95.
Here's why you'll love the cast iron skillet like Ina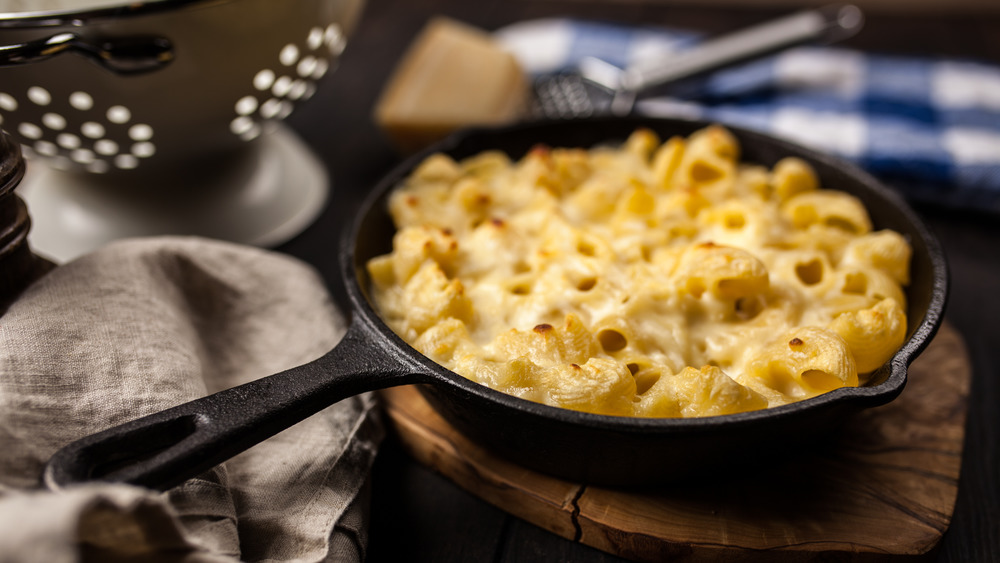 Shutterstock
If you're wondering why this cast iron skillet is one of Ina Garten's favorites, it's because the 10.25-inch skillet comes pre-seasoned with vegetable oil and does a wonderful job of retaining heat. The cast iron also helps to evenly heat and cook whatever you are preparing. But there are plenty of other benefits to using a cast iron skillet.
Once it has been well-seasoned, you won't have to worry about food sticking to it and you can cook with less oil. Cast iron skillets are also perfect for anything that needs to be cooked on the stovetop then transferred into the oven since it can easily handle both. Cast iron skillets are incredibly easy to clean and they can even be a heritage item since they last long enough to be passed down to the next generation of home cooks. Finally, a major bonus to cooking with cast iron is that is adds iron to your food, which is good for your health (via Earths Friends).
Go ahead and spring for the $15 cast iron skillet. It's a good buy that you won't regret.