Here's What Rachael Ray And Her Husband Ate On Their First Date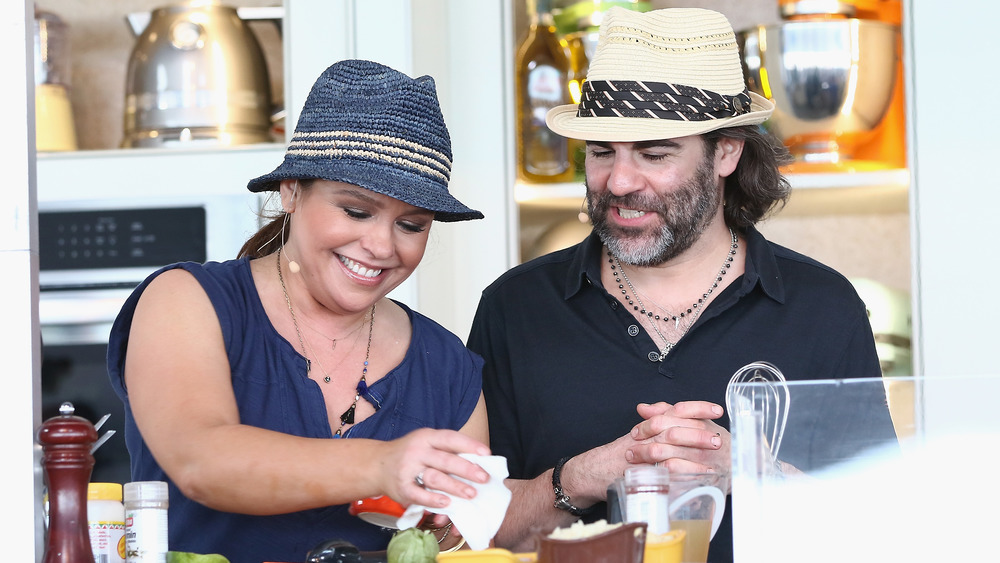 Alexander Tamargo/Getty Images
Rachael Ray and her husband, John Cuismano, have stood by each other throughout the years. The celebrity chef and Cuismano have even grown together during the pandemic, learning to observe one another's jobs up close and understand each other better. In fact, Rachael Ray got to see what a day at work actually looks like for Cuisamano, while he ended up filming his wife when she shot episodes of her talk show at home. When commenting on how their bond has changed in 2020, Ray said, "I think we have a deeper appreciation of each other" (via Us Weekly). 
But wait — do you know about how Ray and Cuismano actually met and what their first date was like? A quick little recap: The duo met at a common friend's party and ended up getting along like old friends. Keep on reading to know more about the couple, including the fun details about the food Ray and Cuismano shared on their memorable first date.
The details behind their first date are adorable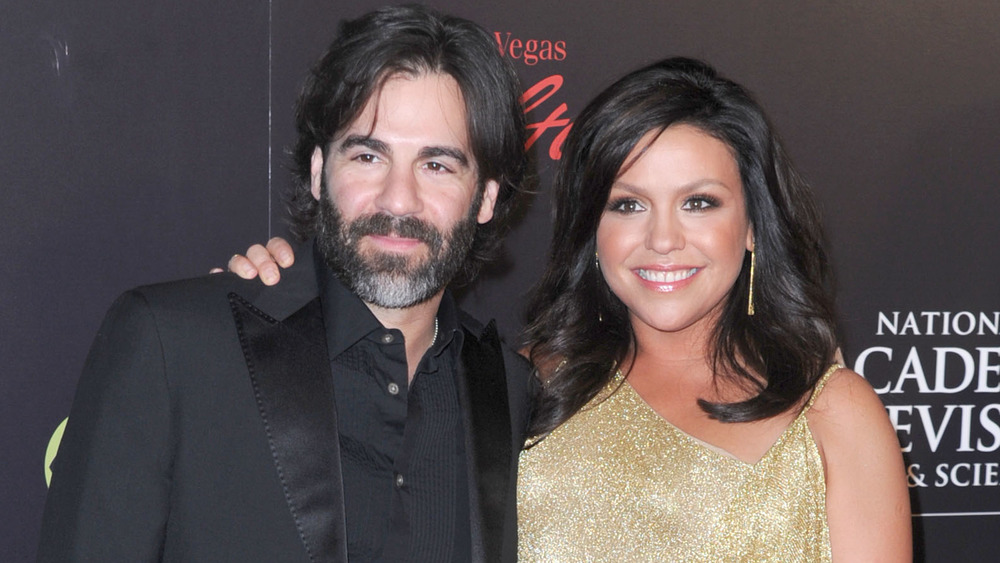 Frazer Harrison/Getty Images
Rachael Ray and husband John Cuismano went on the most adorable first date at a tiny restaurant called Philip Marie in the West Village (via Inquisitr). In a cute clip posted on Instagram, the pair spoke about what their first date was like. 
While Cuismano could remember the restaurant's name, he was not too sure about the dish they ended up eating together. He made a few guesses, including chicken under a brick, chicken under glass, and finally, the correct answer: pheasant under glass, a dish which features chicken breast, white mushrooms, black pepper, white wine, shallots, lemon juice, and cream. Ray was incredibly sweet about Cuismano forgetting the dish and simply kissed him on the cheek.
Viewers were floored by the video and the couple's chemistry. One user wrote, "You are beautiful humans! Made my day!" while another fan said that Ray and Cuismano are basically their favorite couple. Aww! How cute is that?