The One Recipe Ree Drummond Wishes We All Forgot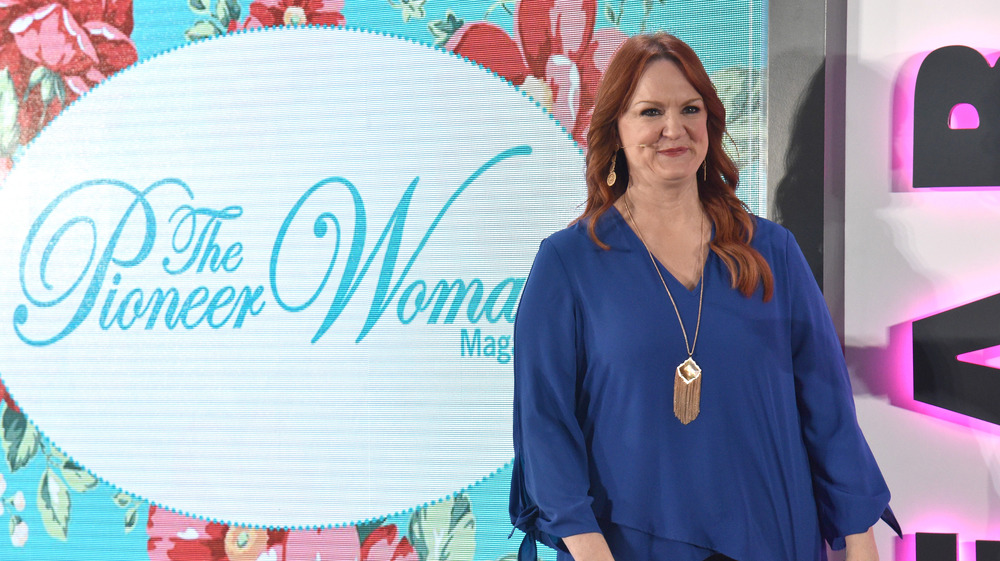 Bryan Bedder/Getty Images
Ree Drummond (or The Pioneer Woman, to give her full nom de Food Network), may not be a trained chef, but she's still a pretty decent cook and has given us some recipes worth testing in our own kitchens. From her couldn't-be-easier fail-proof fudge to her doctored-up chocolate cake to her surprisingly popular "crashed" potatoes, most of what comes out of her kitchen looks pretty darn good. However, like any cook, she has produced her share of duds over the years. Who could forget her seven-can soup or that cherry limeade that featured a full jar of maraschino cherries and a cup of sugar?
Cheat Sheet lists the latter as one of Drummond's all-time worst recipes as determined by her viewers. The other fails include a peach barbecue chicken that someone (username: Someone) on Giraffe Boards called "literally inedible," explaining that "It tasted like the meat was inside a slightly used lollipop." Yet another recipe, the one for egg in a hole, draws a fair amount of ire just for its boring simplicity since it's really not the kind of thing we need a TV chef to demonstrate, any more than we'd tune in to see Ina Garten fixing a plate of "good" cheese and crackers. 
But if there's one recipe that Drummond would erase from her history if she could, it's one that wasn't so bad in and of itself, but the disgraceful way she presented it will forever live in infamy: those notorious Asian wings.
Ree Drummond's insensitive "prank" made this her worst recipe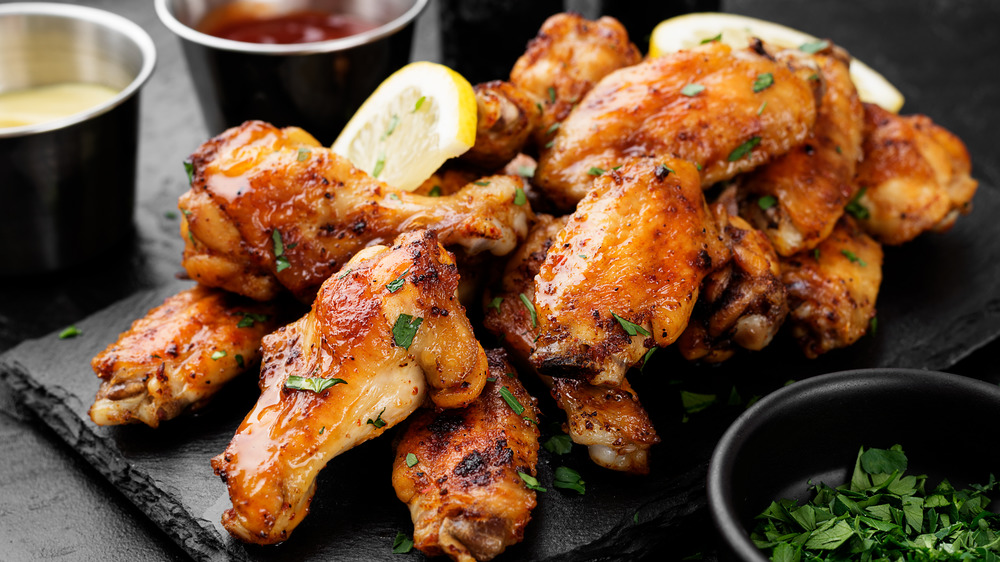 Shutterstock
As Fox News relates, a 2012 episode of The Pioneer Woman showed Drummond pulling a "prank" on her menfolk. The episode, entitled "The Big Game," showed the happy housewife prepping football-watching snacks for Marlboro Man and his buddies, but when she pulled from the oven a tray of her soon-to-be-infamous "spicy Asian hot wings," the reaction was anything but enthusiastic. Her hubs asked, "Where's the real wings?" while one of the other manly men crowding her kitchen said, "I don't trust 'em." (Like he thought the wings were going to steal his wallet?) Drummond laughed and told them, "I'm just kidding, guys. I wouldn't do that to you," before producing the "real" Buffalo wings.
While the episode didn't raise much furor at the time, a clip posted on Twitter in 2017 by Thick Dumpling Skin pointed out, "This anti-Asian sentiment being promoted on @thepioneerwoman's show really isn't cool." The resulting furor brought to light the fact that the show, as with many other Food Network productions, is sadly lacking in diversity. As to whether any lessons were learned from the scandal, well, not only is the episode still up on the Food Network site, but a recent Christmas special seems to indicate that Drummond is still not on board the diversity train. Sorry, Drummond, but comments like this won't fly.