The Secret Ingredient In The Pioneer Woman's Creamy Potatoes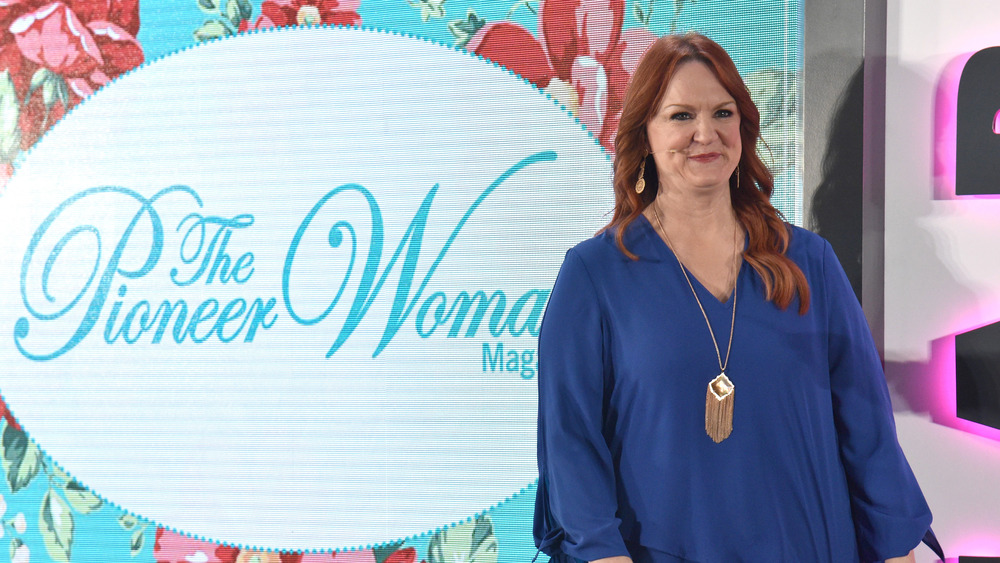 Bryan Bedder/Getty Images
Mashed potatoes can elicit some strong emotions from people. Simply put, our palates have their preferences. Just peruse Reddit and you will find a whole thread that delves into individual likes and dislikes of this seemingly easy-to-make dish and all of its variations.
Some people like their mashed potatoes with lumps, while others insist on smooth and creamy. And there is another faction that insists that the potato skins be mixed into their mashed potatoes. No judgment. It really is tough to please everyone when it comes to this beloved side that graces our tables on big holidays like Thanksgiving, or weeknights when we're serving up meatloaf or our favorite cut of steak. 
Thankfully, the Pioneer Woman, a.k.a. Ree Drummond, has our backs. Drummond knows what it is like to feed a big crowd and please, well, almost everyone. And she also has found the secret ingredient that will leave both smooth and lumpy mashed potato lovers content. It may even be the perfect add-in ingredient for those on the fringe who like their mashed potatoes with the skins mixed in. This addition is so genius, it may leave you wondering how you didn't think of it on your own.  
Add cream cheese to your mashed potatoes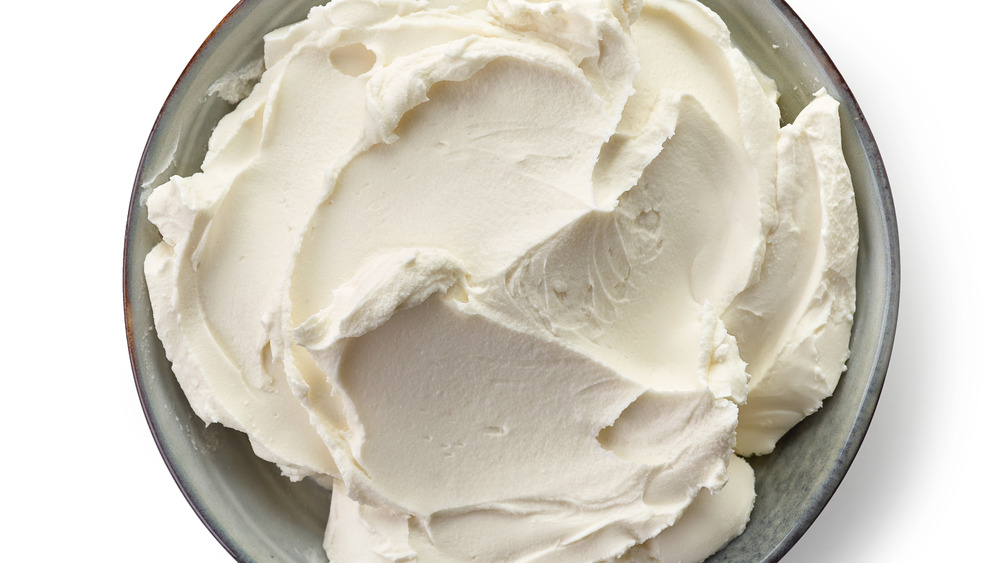 Shutterstock
Ree Drummond's creamy mashed potato recipe is pretty straight forward — potatoes, a little half and half, some butter, Chrissy Teigen's favorite Lawry's seasoned salt, and — can we get a drumroll? because here comes the genius — cream cheese. That's right, the Pioneer Woman adds cream cheese to her mashed potatoes to create a super creamy, melt-in-your-mouth eating experience. The key is following her directions and adding the cream cheese with the butter. Drummond says you can even make these mashed potatoes ahead of time. But what exactly does the cream cheese do for your mashed potatoes?
According to the blogger of Salt & Lavender who left the skins in her mashed potatoes, if you heat up the butter and the cream cheese before you add to your mashed potato mixture, you will be able to achieve a better flavor. She also notes that the combination of cream and the cream cheese creates a better texture that doesn't result in the dreaded dry mashed potato.
We know — butter, half and half or cream, and cream cheese all mixed together gets our minds racing over how many miles we will need to run to burn off such an indulgence. But, in our opinion, mashed potatoes is not the dish where you want to skimp on ingredients or count calories. Just enjoy!