The Reason Masaharu Morimoto Said Bobby Flay Isn't A Real Chef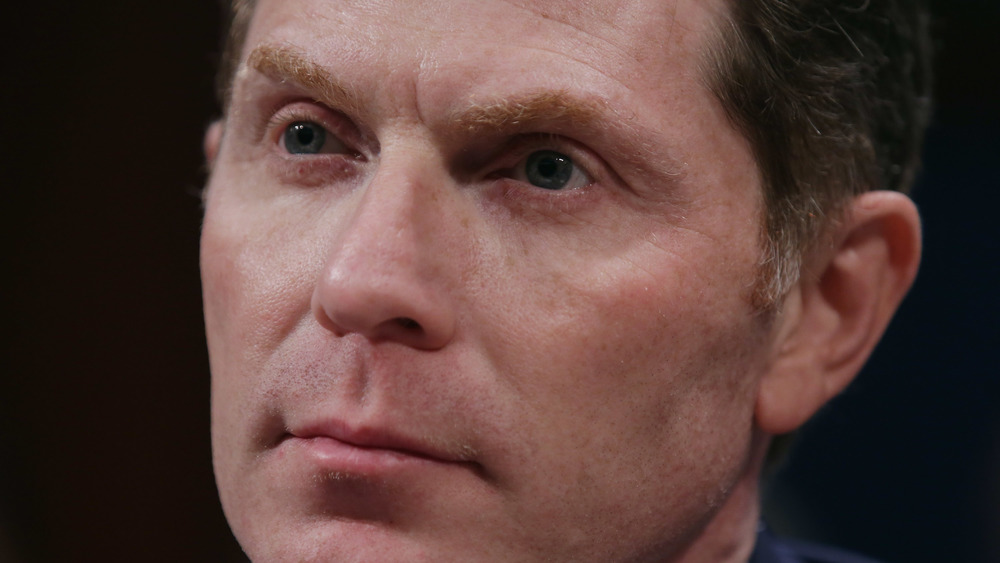 Chip Somodevilla/Getty Images
In today's food world, celebrity chef culture has presented us with a wide range of TV-ready personalities who don't actually have the cooking credentials to have earned the title of "chef." Rachael Ray, Ree Drummond, Ina Garten, Guy Fieri... the list goes on and on. Some of these so-called chefs aren't even all that good at cooking. And then, of course, we have those celebrities who decide to branch out into hosting cooking shows for no apparent reason other than the novelty factor, names like Snoop Dogg, Paris Hilton, and Amy Schumer.
Bobby Flay, who actually trained at the French Culinary Institute and worked in a number of prestigious NYC restaurants before opening his legendary Mesa Grill at the age of 26, does not fit into any of these categories. If there's any celebrity chef who's actually earned the title of chef, it would be Flay, no? Well, one fellow Iron Chef did not share this opinion.
Morimoto felt that Flay disrespected the profession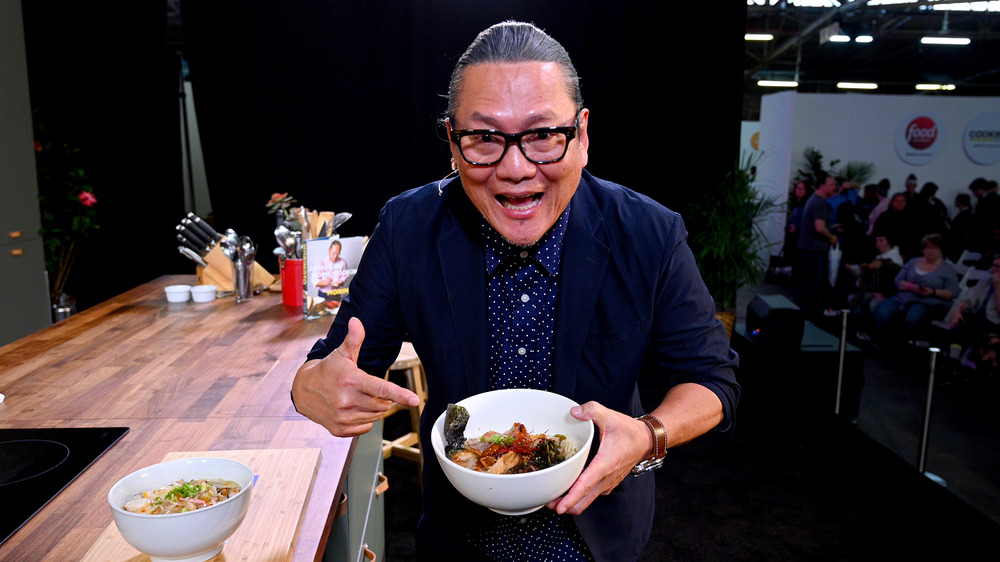 Dave Kotinsky/Getty Images
Legendary Japanese chef Masaharu Morimoto, one of the undisputed kings of Kitchen Stadium, is no fan of Flay's. Yet, the reason he said Flay doesn't deserve the title of chef has more to do with his abrasive personality and juvenile antics than his cooking skills. The way Variety tells it, the infamous Iron Chef "New York Battle" episode from the turn of the millennium was the moment that put the Food Network on everybody's radar and led to the creation of Iron Chef America and about a bazillion more cooking challenge shows. The show's highlight, at least by reality TV standards, was when Flay jumped up on his cutting board in a premature victory celebration.
While viewers may have been thrilled by Flay's over-the-top theatrics, Morimoto was shocked and disgusted. As he told a reporter who interviewed him shortly after the incident (via YouTube), "by the way, he [Flay] is not a chef" because his standing on the cutting board was "not right." He went on to explain that this stunt didn't show the proper respect a real chef would have for the tools of their trade, saying "cutting boards and knives are sacred to us." Morimoto actually won that particular showdown, but Flay went on to become one of the Food Network's biggest stars. Luckily he's mellowed with age (or perhaps just become a bit less agile), so he keeps his feet on the floor these days.