The Truth About Fabiola Fuentes From Hell's Kitchen Season 19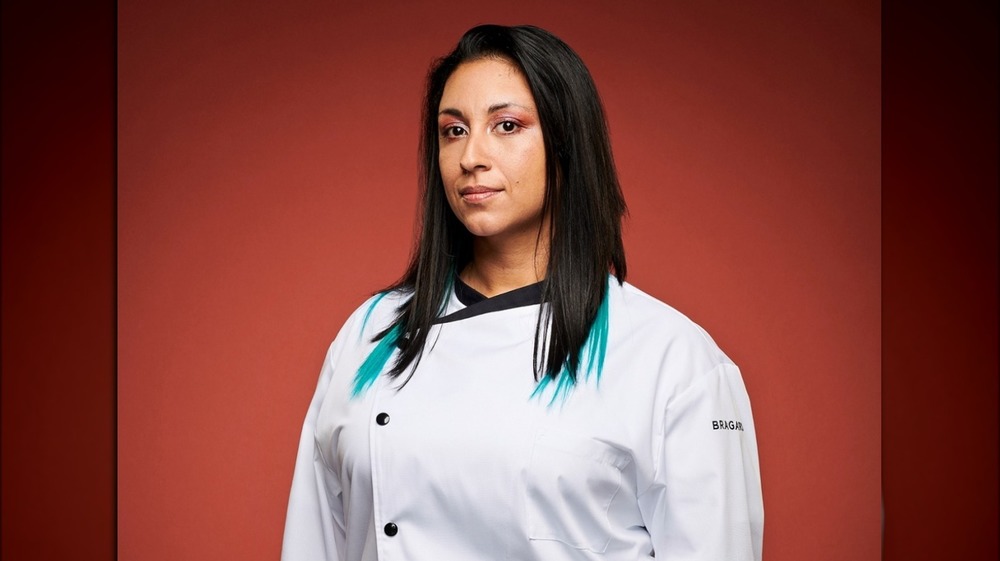 https://www.facebook.com/HellsKitchen/photos/10159589410924739
"Day 286 of 366 moments of seeing this," chef Fabiola Fuentes wrote for her daily Instagram post on Oct. 21, 2020, "and let me say I donno but that girl in the back middle do be looking familiar." The photo showed an Australian trailer of the 19th season of Hell's Kitchen with her standing in the back. The chef — whom Parade simply lists as a line cook in Coachella, Calif. — has maintained a daily post since 2018. Some are a short description of the photo while a few go into longer backgrounds, fleshing out the account as its own persona.
Because of this consistent culinary-centric activity, Fuentes has received attention from Chef Works, a uniform manufacturer, and A Fine Line, an organization based around a film that explores the reasons why even though women have traditionally occupied the kitchen, they only account for 7% of head chefs and restaurant owners.
Keep reading to learn more about Fuentes' involvement with these organizations.
Here's what Fabiola Fuentes has in common with a few fellow 'Hell's Kitchen' contestants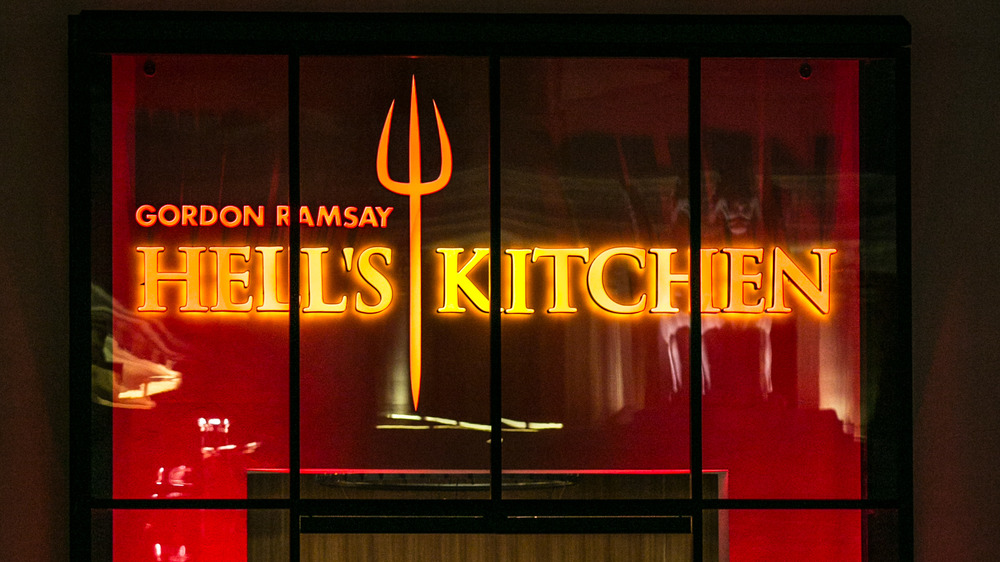 George Rose/Getty Images
Chef Fabiola Fuentes' connection with Chef Works dates at least to early 2019, as evidenced by their use of her photo for their International Women's Day post on Instagram. Then, according to A Fine Line, they recommended her to them as one of their favorite female chefs. Obviously, as in other industries, an influencer class has developed.
More interestingly, however, is how many of the Hell's Kitchen contestants with whom Fuentes competes are also lauded by these two, Chef Works in particular. Mary Lou Davis, for instance, appears for both social media accounts with the same photo. Amber Lancaster, as we have written, was also spotlighted by Chef Works and still continues to receive a good amount of attention on their Instagram.
The obvious, non-conspiracy-sounding solution to this is that some level of social media influencer status gives the producers of the show a guarantee of personality and following. As Refinery29 wrote in July 2020, "But reality shows aren't just being made by TV producers anymore — they're being made by individuals, all thanks to our phones. And they're everywhere."
So, with her daily moments, Fuentes curates an image ready for both influence-boosting and reality television packaging.