Everything You Need To Know About Lee Brice's New Partnership With Yuengling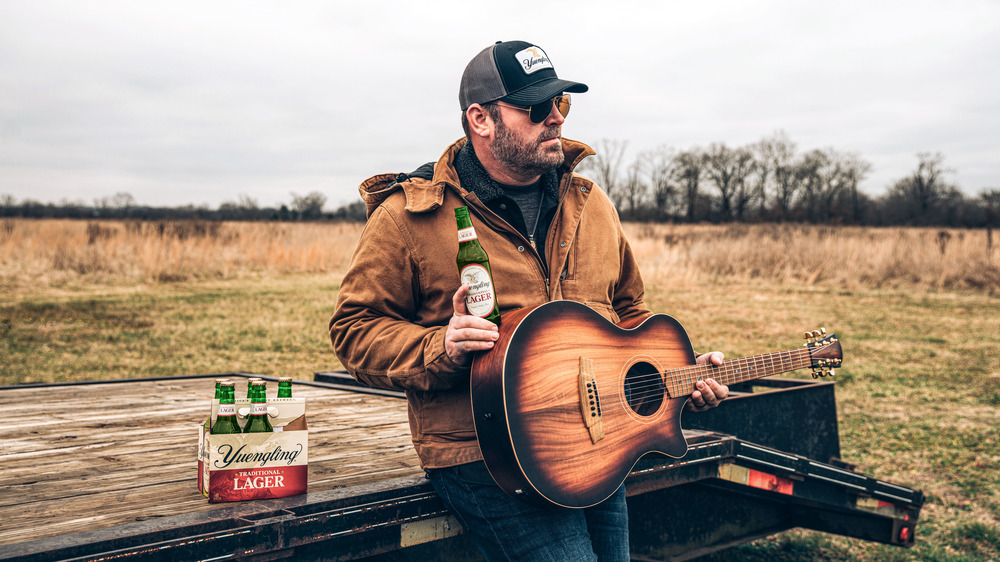 Yuengling
It looks like 2021 is going to be a banner year at Yuengling brewery. Before the end of the year, Yuengling beers will bust out of their current 22-state market and be sold in the Midwest and Western U.S., thanks to a new arrangement with Molson Coors (via the Yeungling website). While that's big news for Yuengling and its fans, we're still some months away from seeing that happen.
The really big news Yuengling just announced on January 11 is a special treat for fans of country music artist Lee Brice. One of Billboard's top-20 bestselling country musicians of 2020 will become Yuengling's brand ambassador in support of the brewer's new Stars & Stripes program, according to a statement sent to Mashed. The Stars & Stripes program supports the nonprofit Team Red, White, & Blue, which provides health and wellness services to veterans.
Brice, who partnered in 2017 with American Born Whiskey (via Music Row), said he's excited about this new collaboration. "I am thrilled to team up with a family-owned brewery and serve as a brand ambassador for their Stars & Stripes program," he said. "Spending time with my family, supporting our troops, and enjoying a nice, cold beer are three things I love in life, so you could say this is the best of three worlds."
Lee Brice is pro-military and pro-beer drinking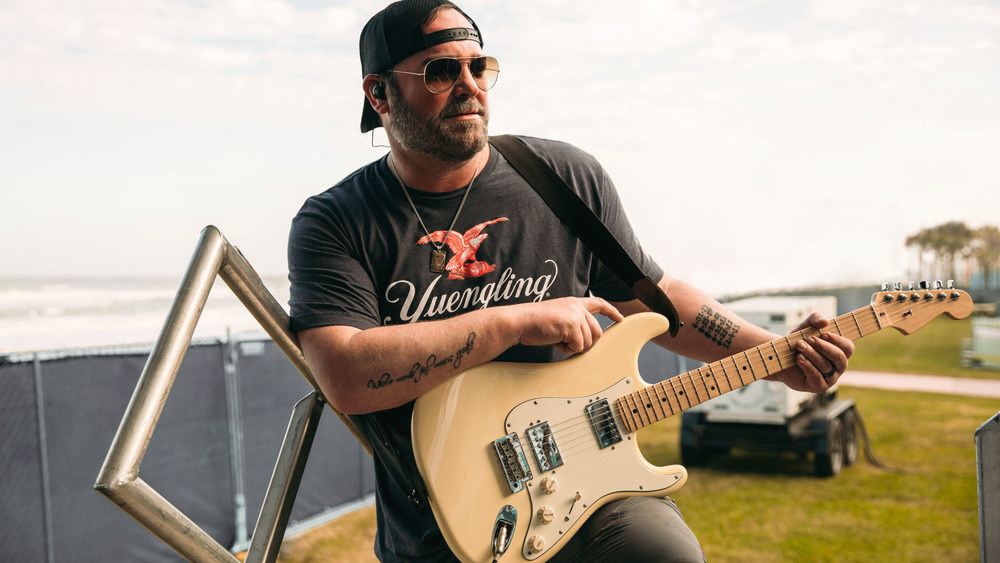 Yuengling
Lee Brice has been known to go out of his way to show support for military families. In 2016, he presented the family of an F-16 pilot who had been killed in action with his old truck, which the family had traded in for a newer truck right before he deployed. His widow had cherished her memory of her husband's old truck (via Nashville Gab).
Brice fans already know the country singer likes beer. They have his recent hit song "More Beer" as evidence of that. But they might not have known his favorite brand happens to be Yuengling, a fact he announced in a recent Instagram post. Brice and Yuengling have a lot of plans for 2021, including personal appearances and performances, meet-and-greets, and giveaways.
"Lee's commitment and devotion to our nation's heroes embodies the patriotism of the Stars & Stripes program," Yuengling Chief Administrative Officer Wendy Yuengling said. She's in the sixth generation of the family that has owned and operated "America's oldest brewery" since 1829. "Our partnership and the launch of our Stars & Stripes program demonstrates both our commitments to providing meaningful assistance for military members and their families during this challenging time."
Follow Brice and Yuengling on social media to learn more about how they will support the troops, and beer drinking, in the upcoming year. By year's end, beer drinkers coast to coast should be able to raise a Yuengling in support of the cause.