Aldi Shoppers Can't Get Enough Of These Mini Brie Bites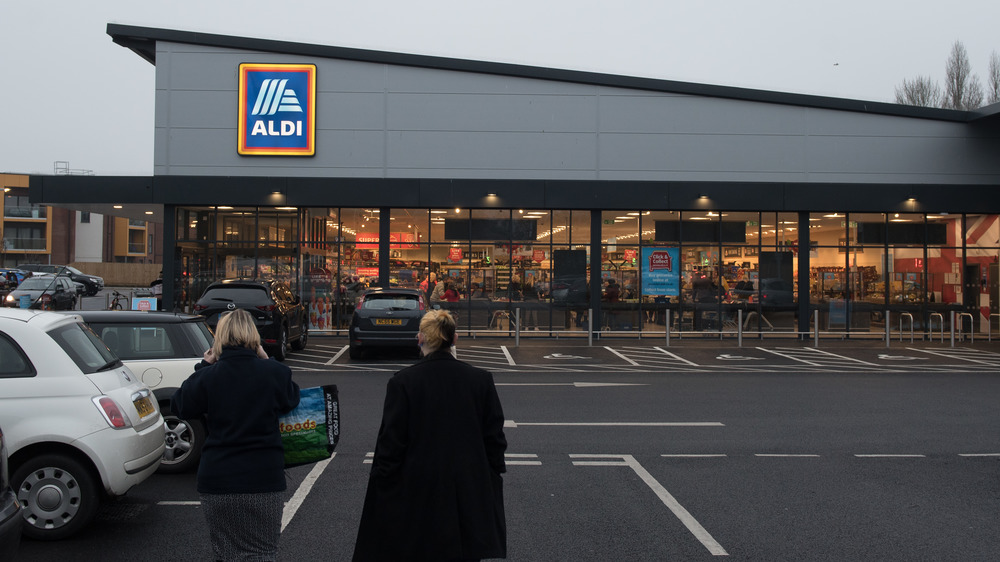 John Keeble/Getty Images
If you're an Aldi shopper and cheese is your love language, then there's good news. The beloved budget-friendly grocery store is rolling out a bag of bite-sized brie (via Aldi). The bag of mini brie bites was first spotted by Aldi fan Instagram account @AldiGuru who snapped a photo and posted it from their local store on Monday, January 11. The caption read, "my own personal size Brie!! @iledefrancecheese.us is in @aldiusa currently and I am excited to have these lil guys on my personal size grazing plate! What's your favorite miniature thing?" The post garnered 455 likes during the first day.
According to Aldi's website, the bags of Ile De France Brie Bites come in a 4.4-ounce size. Each bag is just $4.39, which makes it even easier to pick up a couple of these popular snacks. Not to mention, the individual bites of brie would make a wonderful addition to any charcuterie board. You could also top a few of them with different things like honey and nuts, apple bites, or even fig jam before baking them in the oven for a variety of baked bries.
Here's how fans feel about the mini cheese
It will surprise absolutely no one that Aldi fans rallied around the latest product to hit the shelves. Fans and followers of the account were quick to post their responses. One person wrote, "got these today!" Another said, "omg I can't wait to get these!!!!" So it seems these mini brie bites are definitely on more than one person's (maybe a lot of persons') grocery list now.
Some who are avid brie eaters or already picked up a bag said, "I love apples with Brie!" Another wrote, "I love these!" Yet another Aldi shopper wrote, "sooo good!! I just got them." Still another Aldi customer wrote, "omg I wish my aldi had those."
But not to worry. If your local store doesn't have them yet, keep an eye out. They appear in the Aldi Finds ad for January 13-19 along with the Valentine's Day loot. Chances are they'll appear on your store's shelves soon.