Whole Foods Just Made Its Employees Even Angrier. Here's Why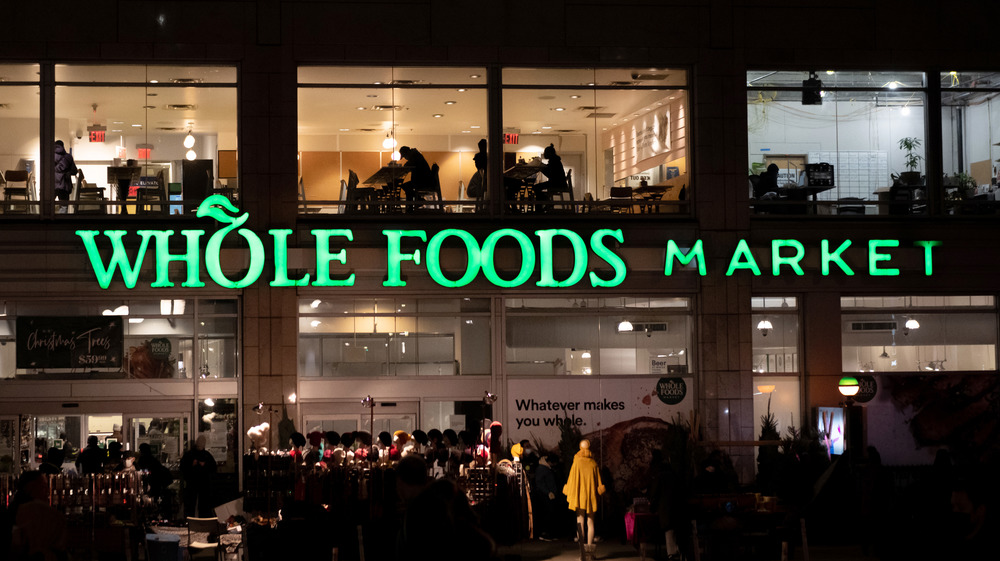 Alexi Rosenfeld/Getty Images
Whole Foods just set a new company-wide policy on paid breaks that means less rest time for some employees. Workers who were getting 15-minute breaks during their shift now have 10 minutes to use the restroom, wash their hands, relax in the breakroom, grab a snack, and wash their hands again. Time spent walking to and from the breakroom also counts toward those 10 minutes, according to a tweet from Whole Worker union, a group that seeks to organize workers at Whole Foods and its parent company, Amazon.
The language in the new policy was reported by Vice: "We are standardizing our expectations for meal and rest periods across the company to maximize team member safety and productivity, and to best meet our operational needs." In an email to CBS, Whole Foods said most workers across the U.S. benefit from the change. "This updated policy will provide the vast majority of team members with more break time throughout their work day," Whole Foods said. But the new policy shortens breaks in Southern California, the Midwest, the Mid-Atlantic region and the South.
New break rules at Whole Foods follow other unpopular changes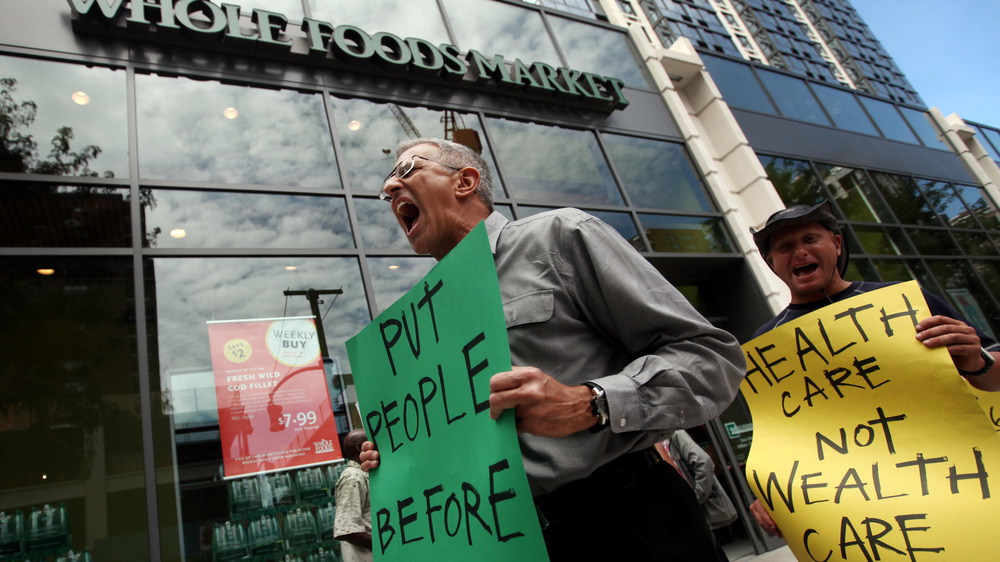 Rick Gershon/Getty Images
The relationship between Whole Foods employees and the grocery chain's top brass has been rocky during the COVID-19 pandemic. "This is just another insult from corporate," an anonymous Whole Foods employee told Vice. Past insults included dropping the $2 per hour hazard pay early in the pandemic (via Refinery 29), and reinstating a point system for disciplinary action for missing time, which put added pressure on employees who were afraid of contracting COVID-19 at work (via Business Insider). 
CBS reports that at least 124 grocery workers have died from the disease, citing figures from the United Food and Commercial Workers union, which does not represent Whole Foods employees. In December, a Whole Foods employee sent a company-wide email now posted on the Whole Worker website, demanding the return of hazard pay, expanded health benefits and paid time off and other workplace improvements.
The reaction on social media to the new break policy at Whole Foods has been harsh. "Very disgusted by this policy change," @Sustain_VA posted to Twitter. "Especially during the pandemic, which is stressful and requires extra time for thorough hand washing after eating, toilet, etc." Twitter user @JoeAyyyrias, who said he formerly worked at Whole Foods, said it can take a minute or two to get to the break room in the chain's larger stores. "If I still worked there I would've quit as soon as this was announced," he tweeted.