This Is Giada De Laurentiis' Favorite Italian Sandwich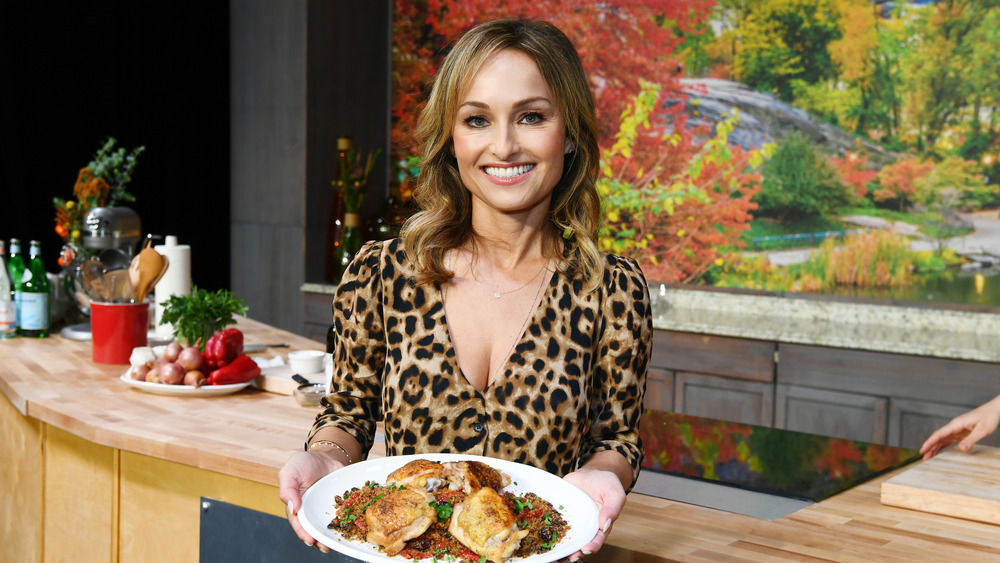 Dave Kotinsky/Getty Images
If there's anyone who knows Italian food, it's Giada de Laurentiis. The Food Network chef has been whipping up delicious pasta, tiramisu, Bolognese sauce, and more on air since her show Everyday Italian first premiered back in 2003. While some of her favorite foods aren't Italian at all (she has admitted that she's a sucker for french fries and chocolate!), De Laurentiis also has a special place in her heart for the cuisine of her homeland. 
The Italian TV personality loves pasta, of course — telling PopSugar that her favorite shapes are fusilli and orecchiette — but De Laurentiis also loves sandwiches, too, especially when she's visiting Italy. According to a recent episode of Bobby and Giada in Italy (a new show on Discovery+ where De Laurentiis and Bobby Flay eat their way through the country), there's one Italian sandwich in particular that De Laurentiis can't get enough of. Hint: There's plenty of meat involved.
Giada de Laurentiis' favorite sandwich is made on bread similar to focaccia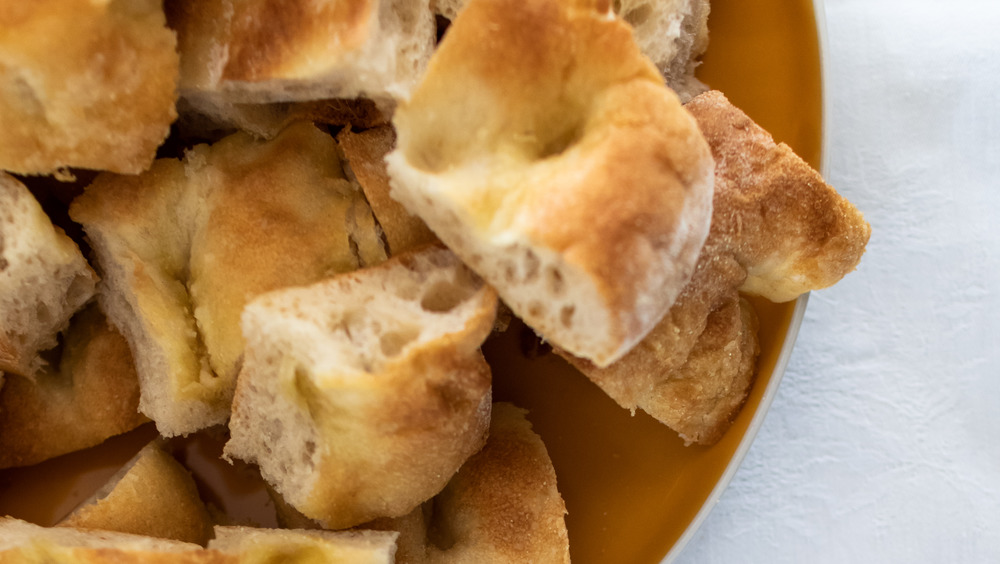 Shutterstock
In the episode, She Knows reports that De Laurentiis tells Flay, "In my family, we eat pizza bianca all the time." Taking her costar to a restaurant that's existed since the 1800s called Antico Forno Roscioli, the Food Network chef explains that it's always the first thing she eats whenever she's in Rome. While it sounds like pizza (after all, pizza is in the name!), pizza bianca is actually a bread that's light and fluffy, very much like focaccia. 
You can put all different toppings on the popular Italian bread, but in Bobby and Giada in Italy, De Laurentiis says she prefers hers with mortadella. Food 52 describes mortadella as a traditional cold cut meat that's made of pork and flecked with pistachios and spices like pepper and garlic. "They layer it so it's nice and light; it's not a heavy piece of meat," she explains on the show. Sounds like our next lunch option is sorted!