This Is What Chef Gina Neely Eats In A Day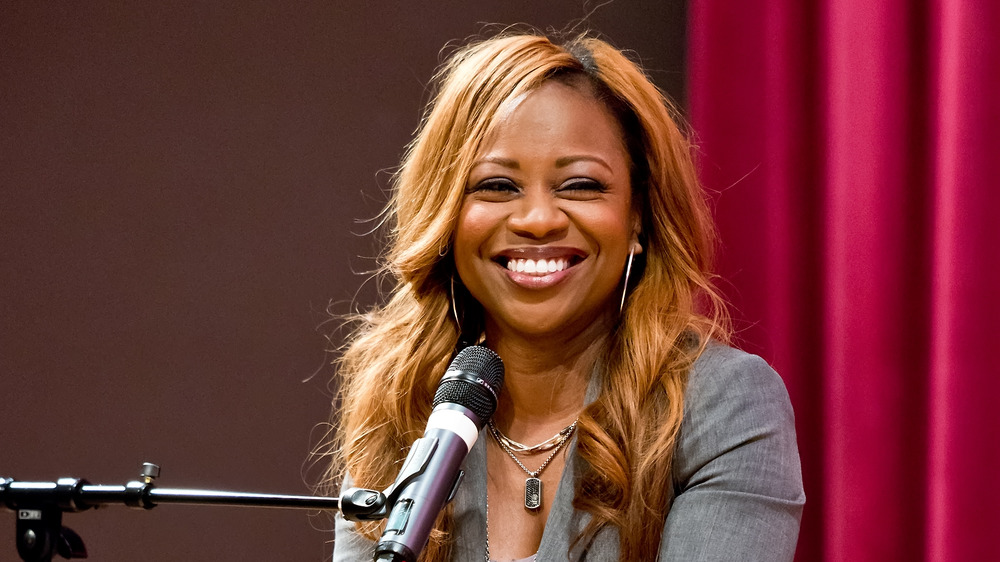 Gilbert Carrasquillo/Getty Images
If you've ever watched Down Home with the Neelys (before it was tragically cancelled a few years ago), you know that Gina Neely loves barbecue, chicken wings, and sweet tea. But when the Food Network star isn't whipping up Southern comfort food on air, what does she actually like to eat? It's a question that often comes up with celebrity chefs — and even more so for Neely given her recent transformation. Back in 2018, Neely made headlines of national news outlets (like People) for her stunning 35-pound weight loss, as fans of the chef wondered how she did it and praised her for her new healthier lifestyle.
Whether you're trying to eat healthier (and maybe embark on your own weight loss journey) or are simply just curious what a famous cook eats on the daily, here's what a typical day in the life of Neely looks like, post-show, post-weight-loss, and post-divorce.
Gina Neely relies a lot less on comfort foods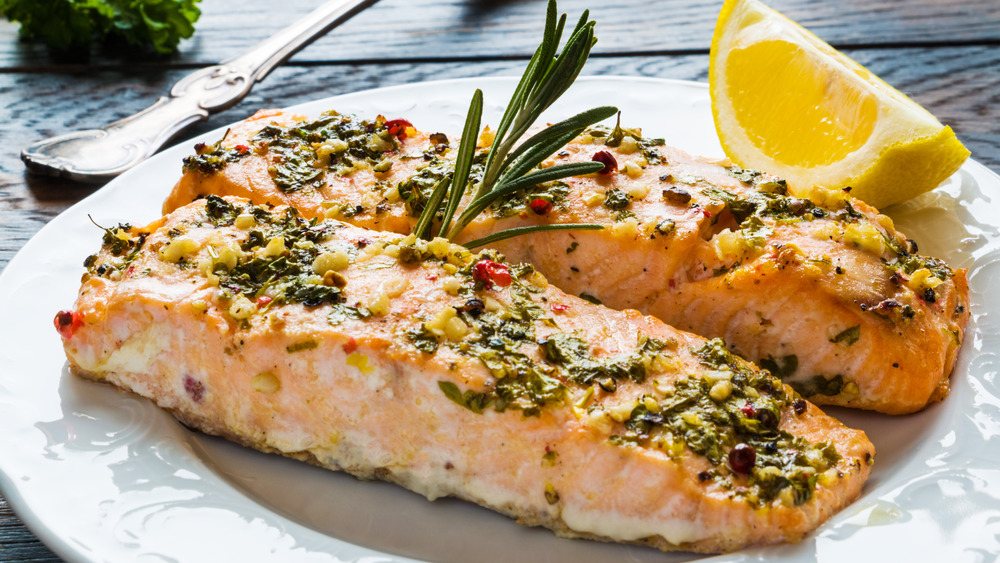 Shutterstock
Many of the recipes Neely prepared on her show were your typical Southern comfort food (aka foods that were hardly healthy). However, that isn't representative of Neely's daily diet — in real life, the star chef eats much lighter fare on a day-to-day basis. "When I cook now, it's more about what's in [my food]," she told People. "Is it good for my body? Is it making my body better and enhancing it?"
For Neely, that means trying to fill her meals with lots of color, whether that's through fruits or veggies. According to the interview with People, Neely explained that her plate usually consists of chicken, turkey, or salmon paired with some sort of vegetable (she likes broccoli, cauliflower, or squash). She also admitted that she's obsessed with spinach and adds it to everything from salads to smoothies. As for what Neely likes for breakfast? Food Network revealed that the chef always starts her day with a bowl of maple oatmeal and raisins.