McDonald's Fans Won't Want To Miss This Ongoing Throwback Deal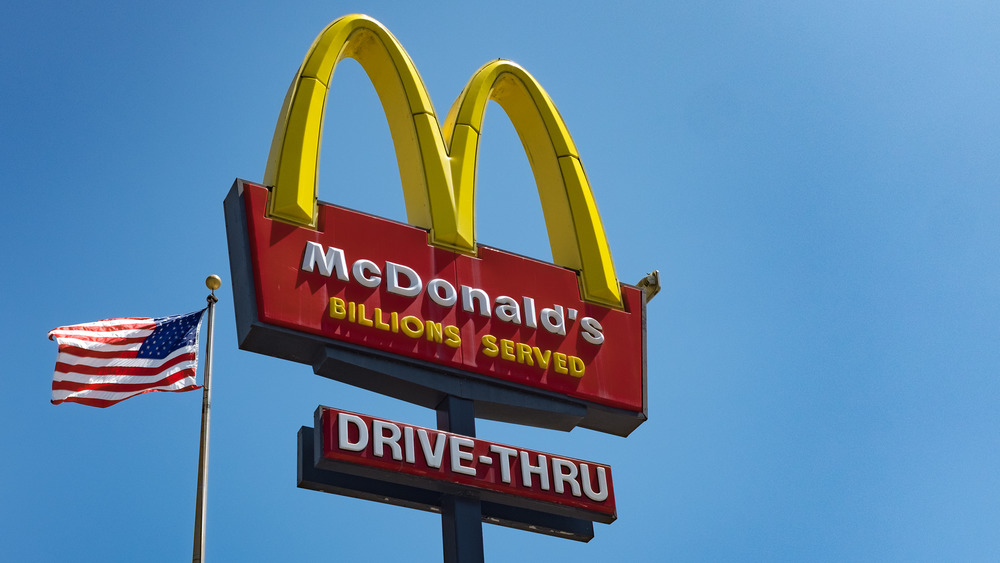 Epics/Getty Images
As the highest roller in the fast food franchise game, McDonald's makes sure that its marketing game is at least as on point as its products. They pepper their locations and ads with all sorts of sneaky tricks that you fall for every time. From tactical product placement in movies to the Rick and Morty Szechuan Sauce craze, they've also done their level best to ride the crest of the pop culture wave. However, good, honest, open-armed promotions are arguably the one thing the fast food chain does best. 
McDonald's is notorious for its ingenious promotions. They can involve anything from a meal themed after hip-hop artist Travis Scott to the classic "buy one, get one free" deal. Lately, the McDonald's app has become a veritable treasure island of these cool promos, up to and including a free food deal they offered in December 2020. Now, the burger powerhouse has unleashed yet another of its famous promotions at its app users — and this one's a classic in more ways than one. Here's why McDonald's fans won't want to miss this ongoing throwback deal.
McDonald's throwback pricing promotion lets you buy fast food classics for next to no price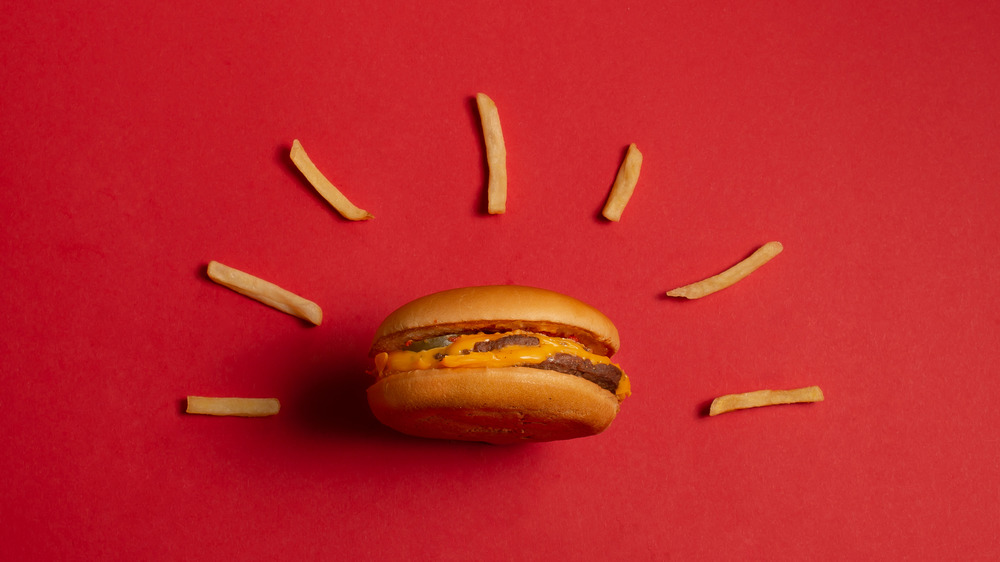 Shutterstock
Everything used to cost less back in the day, but thanks to a new McDonald's Throwback Thursday promotion, cheeseburgers don't have to (via Chew Boom). Starting January 21, the McDonald's mobile app offers super-cheap, weekly Thursday prices on select items, as long as the in-app purchase is at least $1. The very first deal is indeed the McDonald's Cheeseburger, which you can get for the cheap, cheap price of 25 cents. The next Throwback Thursday, on January 28, will bring McAficionados a 25-cent small shake deal, and after that, you can look forward to things like 20-cent Apple Pies, 35-cent Large Fries, and finally, the triumphant return of the 25-cent Cheeseburger on the last Throwback Thursday on February 18. This is great news for fans of these McDonald's classics, as well as a nice marriage between old-school pricing and modern technology.  
Incidentally, Throwback Thursday deals seem to be in vogue right now. In October 2020, Burger King offered a similar deal in collaboration with Uber Eats, offering Whoppers for their 1990s price of 99 cents. With offers like these, it's certainly easy to be on board with this type of promotion.