What Chefs Can Learn From Working At McDonald's, According To A Hell's Kitchen Judge - Exclusive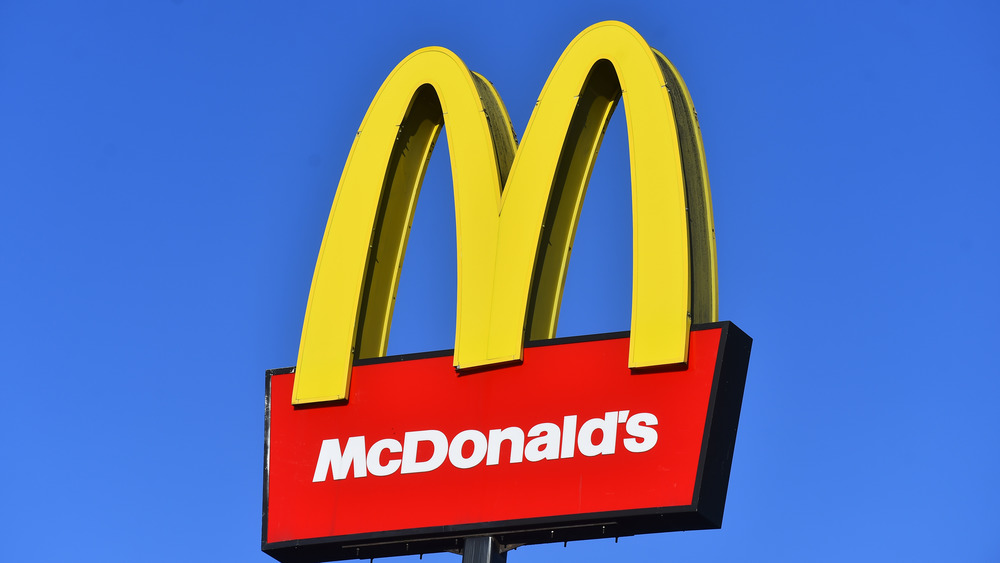 Nathan Stirk/Getty Images
We tend to put fancy restaurants in a very different category than fast food. White-glove dinner service, after all, is a far cry from "you want fries with that?" And the culinary technique required to braise a pork chop or torch the top of a creme brûlée is considerably more sophisticated than, say, squirting mayo on a bun, or fixing that milkshake machine (again!).
Still, restaurant chefs could learn quite a bit from working at your basic burger joint. So says Chef Christina Wilson, the "red kitchen" judge on this season of Hell's Kitchen and winner of season 10. As it turns out, Wilson, who now serves as head chef of Gordon Ramsay's upscale Las Vegas restaurant, Ramsay Steak, cut her teeth as a cook at a McDonald's in Philadelphia. And while it certainly wasn't a glamorous role, Wilson said she acquired some valuable skills from her stint at the Golden Arches that have helped her throughout her career. "Places like McDonald's, Pizza Hut, Chick-fil-A – they're so systematic," Wilson explained in an exclusive interview with Mashed. "And operationally, I still apply things that I learned at 16, just the way you dress something in line and just being, again, very methodical and systematic in executing."
Chef Christina Wilson admits she was not a model McDonald's employee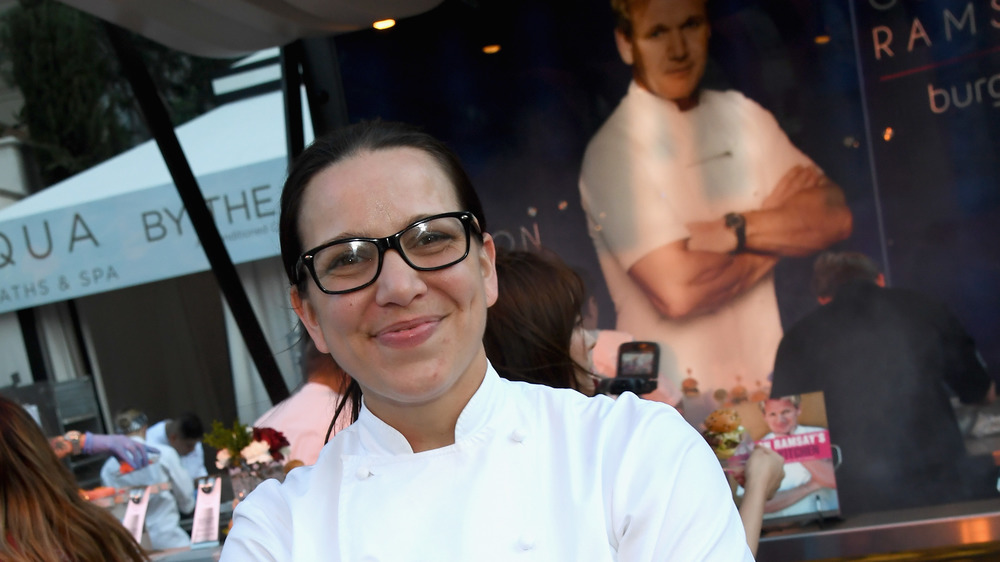 Ethan Miller/Getty Images
While Wilson learned discipline and routine from her McDonald's job, she is the first to admit that she was not a great employee and actually misbehaved on purpose. "They wouldn't let me go on the grill. They wouldn't let me in the kitchen because I was fairly put together, I was articulate for a teenage kid," she explained, which made her perfect for the role of cashier. But the budding restaurateur was itching to get her hands on some food, and had to scheme her way to the back of the restaurant. "I started giving away free food on purpose. I would get demerits on purpose because I knew if you got so many, you would get pulled from the register and put on the food side."
This was not the only way Wilson made mischief at McD's, either. "Teenagers just are hungry perpetually. I can remember, me and my coworkers always going to the chicken nugget drawer and sliding nuggets in our pockets and then going back to the drive-thru windows and popping chickie nugs," she recalled. "We had a real good time." Although Wilson doesn't partake in Big Macs very often these days, she said has great memories of her short-lived fast food career. "I had a great experience working there," she added. "I can't say anything bad about it."
You can catch Chef Christina Wilson on season 19 of Hell's Kitchen, now on FOX.