Jessica Simpson Has The Best Response To The Subway Tuna Drama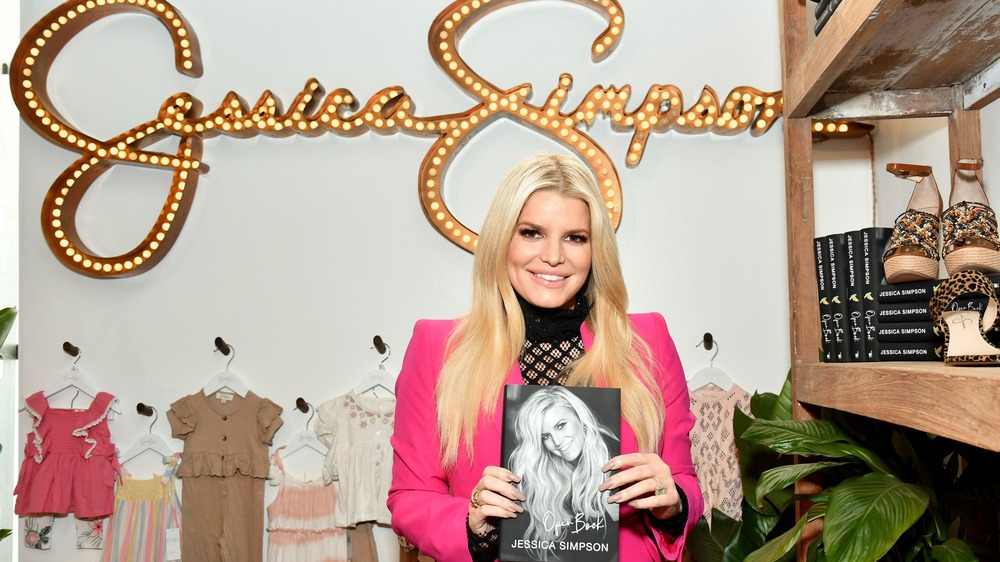 Amy Sussman/Getty Images
If you've been able to tear yourself away from all the news and brouhaha surrounding Reddit, Game Stop, Doge, and Robinhood, then you might know that Subway is caught up in a little bit of a pickle of its own. Per CBS News, the fast food sandwich chain that specializes in all things subs, found itself in the spotlight and at the center of a lawsuit that claims Subway's tuna is not tuna at all. The lawsuit alleges that Subway's tuna is actually a "mixture of various concoctions that do not constitute tuna, yet have been blended together by defendants to imitate the appearance of tuna." This complaint was filed in California by two individuals who assert that they "were tricked into buying food items that wholly lacked the ingredients they reasonably thought they were purchasing."
However, Subway is saying au contraire! In an email response to CBS MoneyWatch, Maggie Truax, the director of Global PR for the fast food chain, wrote, "There simply is no truth to the allegations in the complaint that was filed in California." Truax insisted that the company uses 100 percent tuna, "which is mixed with mayonnaise and used in freshly made sandwiches, wraps and salads that are served to and enjoyed by our guests."
But with all the shots being fired across the bow about whether or not the tuna is indeed tuna, the best response to all this Subway tuna drama may have come from Jessica Simpson.
Simpson shows off her self-deprecating humor on Twitter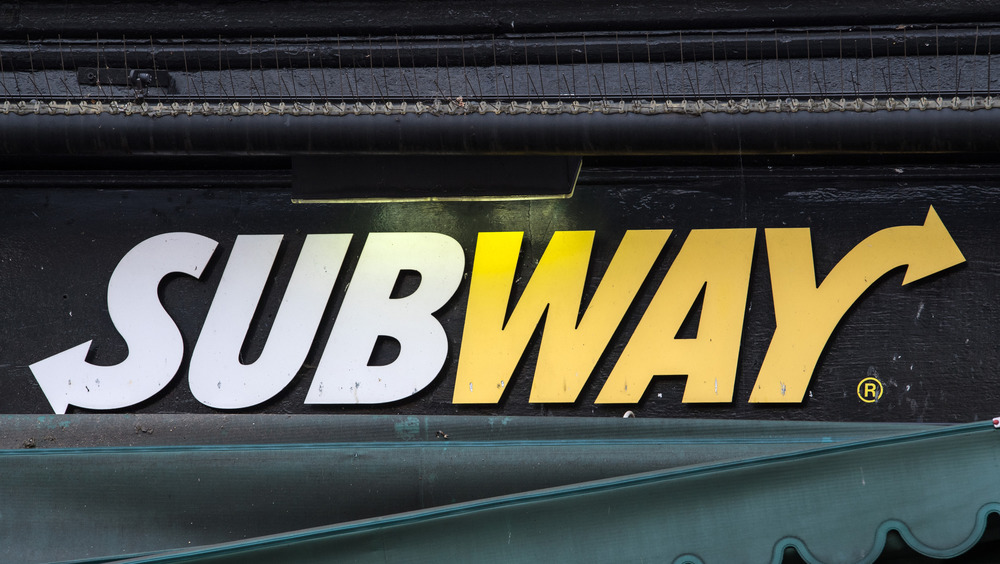 Carl Court/Getty Images
Simpson recently showed off her self-deprecating humor in a tweet that has garnered over 21,000 likes and 4,400 retweets. In a playful response to these allegations against the sandwich shop, the Daisy Duke star tweeted, "It's okay @SUBWAY! It IS confusing!" For those who may not remember, Simpson was harkening back to her reality television days with ex-hubby Nick Lachey. Simpson, sitting on a couch eating tuna, hilariously asked Lachey, "Is this chicken, that I have, or is this fish? I know it's tuna but it says, 'Chicken By the Sea.' Is that stupid?" Lachey makes the situation even funnier by starring incredulously at Simpson (via YouTube). 
Per E! Online, this is not the first time Simpson has made fun of herself. Back in 2017, Whole Foods found itself in a tuna-chicken debacle of its own. The grocery store's chicken salad had been mislabeled, and it turned out it was actually tuna. Simpson tweeted: "It happens to the best of us @wholefoods." 
This is also not the first time Subway's food has come into question. Per Eater, in 2015, the chain had a class-action suit filed against it for their 6-inch and footlong sandwiches not measuring up. One of Simpson's followers reminded the Twitterverse of this when he responded to her tweet with, "Lmfaooo first 11inch foot longs, now "tuna-less tuna salad sandwiches" I AM CACKLING LOUDLY" (via Twitter). Yeah, it's been one of those weeks.