Noodles & Company Has Good News For Cauliflower Fans
Noodles & Company offers customers a variety of noodle and pasta dishes. Per the fast food chain's website, the restaurant got its start in 1995 and prides itself on using "authentic" ingredients to make dishes like Penne Rosa, Wisconsin Mac & Cheese, and Japanese Pan Noodles. Over the years, it has added the trendy Zoodles, noodles made out of zucchini, to its offerings, along with cauliflower-infused rigatoni, or Caulifloodles. But recently via a press release, Noodles & Company announced it is jumping on the cauliflower bandwagon again and adding two new dishes made from the vegetables to its menu. 
Gnocchi fans will be excited to learn they can now order Cauliflower Gnocchi Rosa or Cauliflower Gnocchi with Roasted Garlic Cream the next time they are dining at the noodle eatery. Carb-conscious eaters will be thrilled to learn that these dishes have half as many carbs as regular pasta. They also check the box for a full serving of veggies and are free of ingredients containing gluten (though they may not be gluten-free due to cross-contamination). While the cauliflower gnocchi meals are being touted as a healthy option for the new year, the press release notes that "above all, the new dishes are delicious and comforting." 
Noodles & Company tested its cauliflower recipes for two years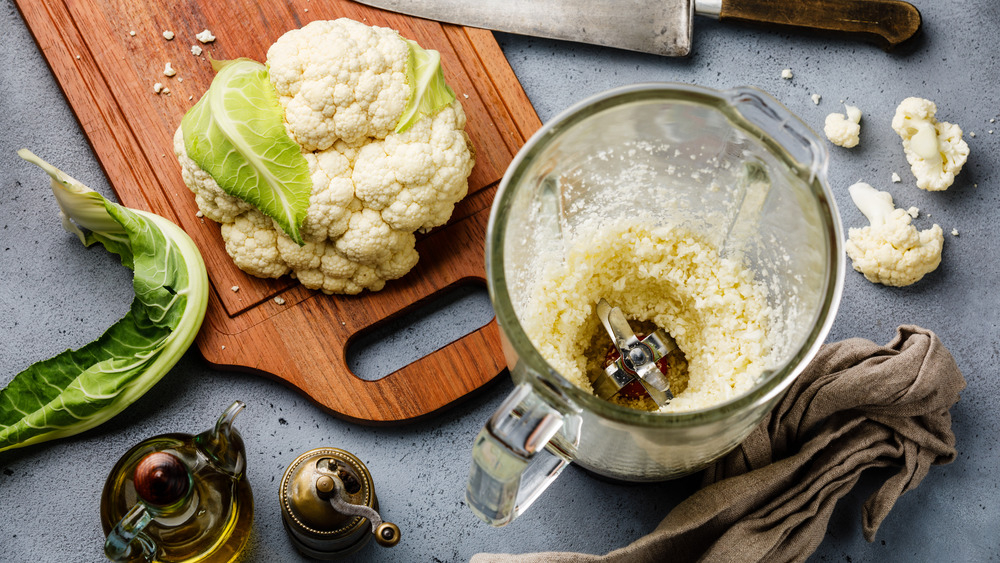 Shutterstock
Last year, Gary Augustine, director of marketing, Van Drunen Farms, Momence, Ill., told Food Business News, "Cauliflower is one of the most on-trend vegetables of 2020. New innovations like cauliflower pasta, tacos, pretzels, and other shelf-stable cauliflower 'grains' are especially hot." And that heat continues as more and more mainstream quick service restaurants like Noodles & Company, Chipotle, and Blaze Pizza add cauliflower-based food options to their menus. Cauliflower is clearly a very versatile ingredient that can be used in some unconventional and delicious ways.
But it definitely took Noodles & Company time to get its new cauliflower gnocchi dishes just right. Nick Graff, executive chef and vice president of culinary at Noodles & Company, said it took "two years of testing and refining" to achieve the artisanal Cauliflower Gnocchi recipe. But as the saying goes, good things come to those who wait, and the company seems to think this was time well spent. "Gnocchi is a classic Italian pasta that I have long enjoyed," Graff said, "and we've elevated it from a dish that most people view as an occasional indulgence and transformed it into a healthy and flavorful option that our guests will feel good about eating any day."