The Biggest Mistake You're Making When Doubling Recipes With Your Instant Pot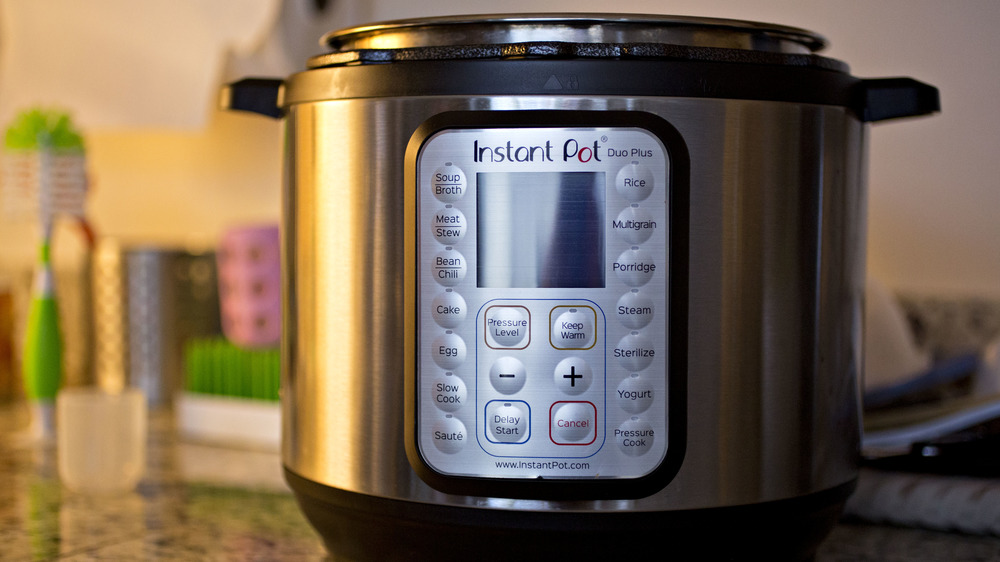 Bloomberg/Getty Images
You can make almost anything in an Instant Pot. Want spaghetti and meatballs? Done. Hearty beef stew? Of course. The fluffiest rice? You got it. The popular pressure cooker has quickly become the "it" kitchen appliance for home cooks thanks to how easy it is to use and how quickly and efficiently it can whip up your favorite dishes. While there are plenty of delicious Instant Pot recipes to choose from, if you're feeding a crowd (e.g., your entire family or a big party), sometimes a single recipe just won't be enough for everyone to get their fill.
The easiest solution is to double the recipe, of course. But doubling an Instant Pot recipe isn't necessarily as easy as just doubling all of the measurements and calling it a day. There's a little bit more to it. Here's the right way to double it in your pressure cooker so you'll end up with a meal that is as tasty as it is speedy.
Not every part of the recipe should be doubled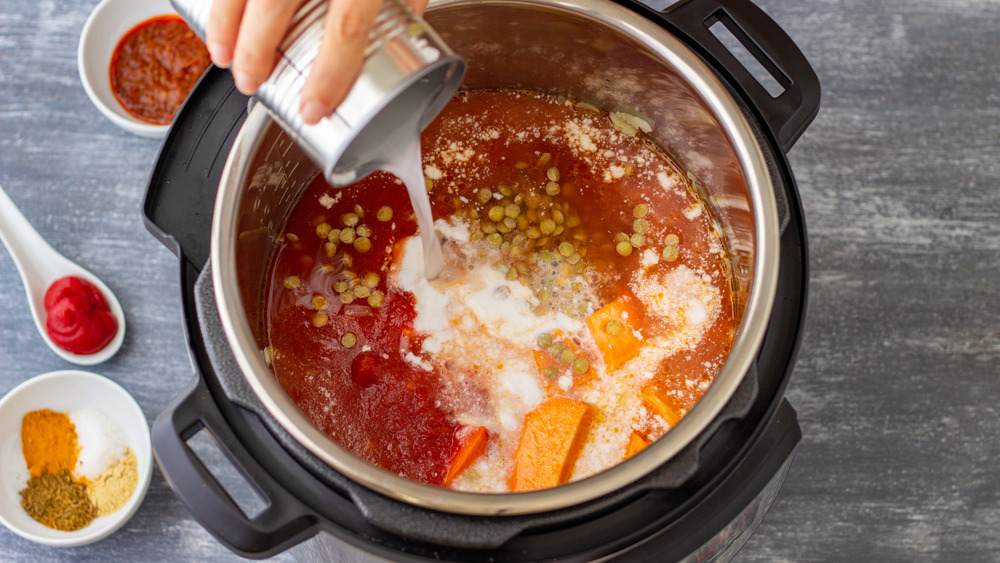 Shutterstock
When you're doubling a recipe, your first instinct is to double everything, from all of the ingredients to the cook time. However, The Kitchn warns that isn't necessarily the correct approach. For starters, you should never double the cook time. Your Instant Pot will automatically adjust the pressure and cooking time based on how much is added to the pot, so you won't need to adjust that at all. The blogger behind Bake Me Some Sugar, however, notes that the time it takes your Instant Pot to come up to pressure will be longer, but the cook time itself should remain the same.
The Kitchn also cautions that you don't always need to double the liquids in your recipe, either. It depends on what you're making, but you never want too much or too little liquid. For example, they say that if you're cooking meat, the liquid should come up just about 2/3 around the meat. On the other hand, for grains and pasta, you'll want the water to completely cover the food.