The Biggest Mistakes You're Making With Shepherd's Pie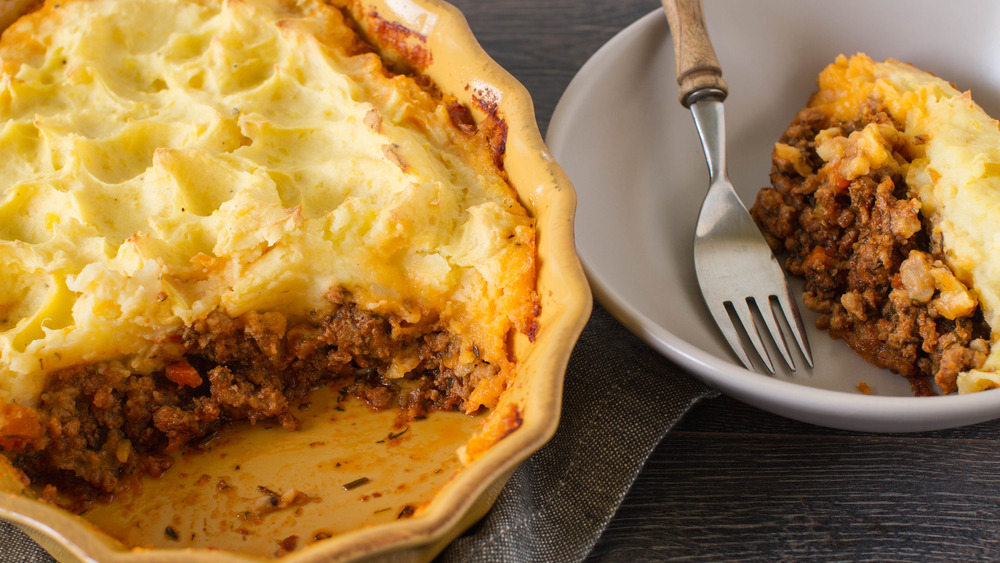 Shutterstock
Shepherd's pie has long been one of the most traditional comfort foods. It's all of the makings of a Sunday feast combined into one hearty bite: juicy ground lamb topped with vegetables followed by a layer of creamy mashed potatoes. Some iterations of the classic UK recipe even include a sprinkle of Cheddar cheese on top or a heavy-handed slathering of gravy. Yum. 
Because it's a one-dish meal, shepherd's pie is also fairly basic to whip up at home and makes for a great make-ahead meal that you can freeze and bake whenever you need a quick dinner.
Despite the fact that even the most beginner of cooks can make it, there are a few tricks to preparing the perfect shepherd's pie. After all, you don't want a soggy, mushy mess or, worse, an overcooked and dry one. If you're planning to bake up a shepherd's pie at home, here's what to avoid.
You're cooking the meat wrong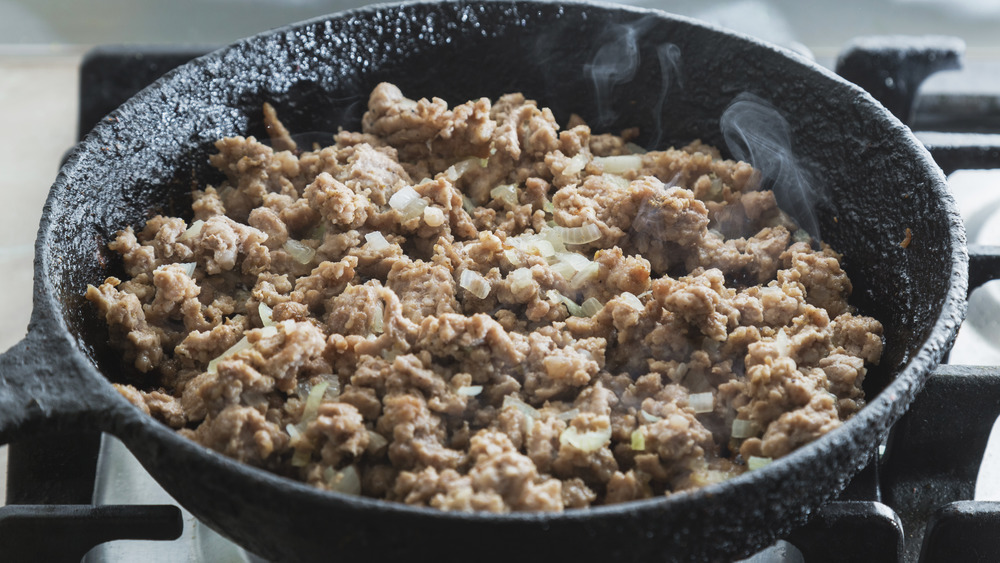 Shutterstock
When The Daily Star interviewed top chefs on how to make shepherd's pie, they found that many of the most common mistakes were made with the meat. As the base of the classic dish, it's one of the most important ingredients — and one of the most overlooked. For starters, you shouldn't be cooking it all at once. Master Chef champ Irini Tzortzoglou said, "The biggest mistake is cooking the mince all in one go and watching the flavor seep out into a pool of liquid." Tzortzoglou suggests browning your lamb in batches in very hot oil to help seal in the flavor. (Better Homes & Gardens notes that this also ensures all of your meat is cooked thoroughly.)
Another way to enhance the taste and seasoning of your meat is to cook it in advance, a Waitrose chef, Zoe Simon, explains. "The flavor will mature if you leave it in the fridge overnight," Simon told The Daily Star.