This Is Guy Fieri's Secret To Perfect Garlic Bread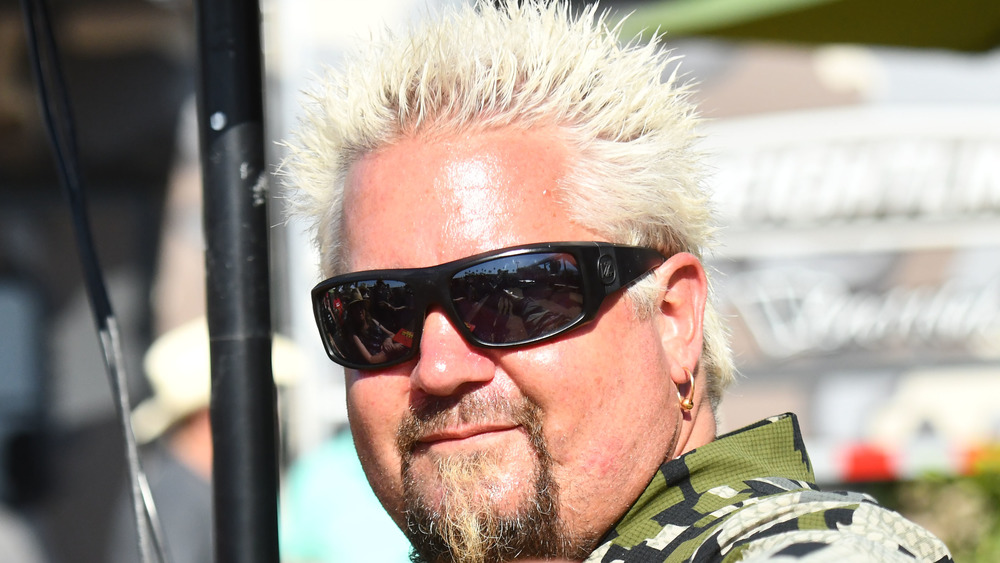 Scott Dudelson/Getty Images
In the delicious carb-filled world that is Italian food, pasta and pizza often steal the spotlight (and for good reason). But everyone knows the real star of the show isn't served in a bowl or topped with marinara and mozzarella — rather, it's cut into slices and tossed in a basket. Because arguably one of the most delicious dishes found at an Italian restaurant is the starter course: the garlic bread.
There are plenty of tasty garlic bread options at the grocery store, whether you're a fan of the fresh loaves from the bakery section or the classic Texas Toast you find in the freezer aisle. However, you can also bake up a mouthwatering loaf of garlic bread yourself at home with just a few ingredients. While there are a number of recipes to choose from, Guy Fieri has one that stands apart from the rest. Here's what makes The Food Network star's garlic bread so unique and so crave-worthy!
Guy Fieri's garlic bread includes a spicy secret ingredient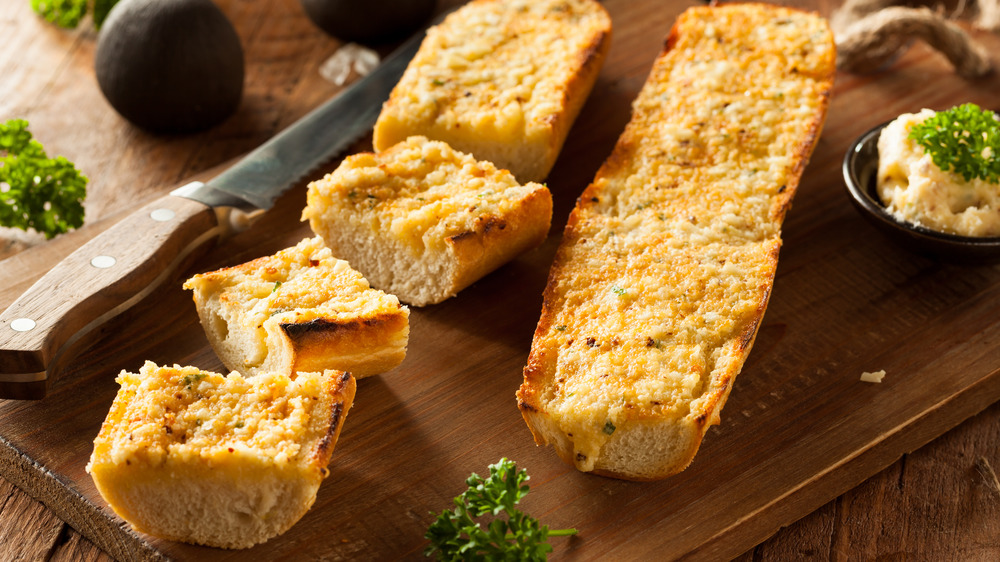 Shutterstock
Most recipes call for a loaf of bread, fresh garlic, and butter. But Fieri — who has aptly crowned himself the king of Flavortown — throws a few extra ingredients into the mix. The most shocking one, and the one that really packs a punch, is hot sauce. Yes, the Diners, Drive-Ins, and Dives chef puts hot sauce on his garlic bread. It might sound off-putting but don't knock it until you try it, one Kitchn writer says. After putting Fieri's recipe to the test, she raved, "It's everything you never knew you needed in your garlic bread, but now you won't be able to live without it." You can use any brand or type, from Sriracha to Tabasco.
It isn't just the kick of the hot sauce that makes Fieri's garlic bread so one-of-a-kind. It's the other ingredients he mixes into his butter blend as well, which include garlic (of course), Parmesan cheese, scallions, and parsley. We'll take a slice (or two or three).