Aldi's Strange Meatball Flavors Have People Divided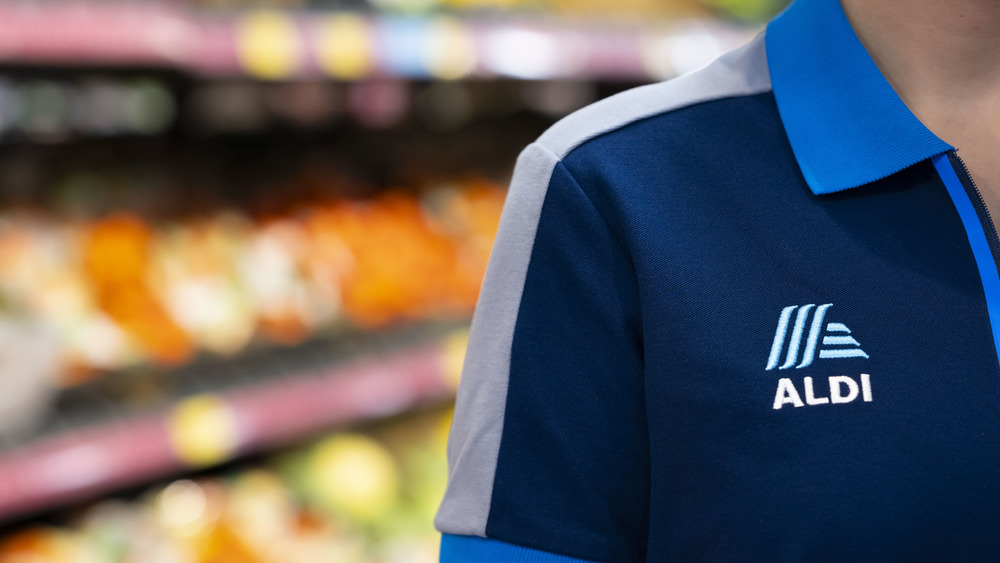 Matthew Horwood/Getty Images
Nowadays, it seems like you can get "meatballs" made of just about anything, from chickpeas to cauliflower to black beans (via Greatist). However, Aldi's latest meatball launch might just be a step too far. Instagrammer @aldi.mademedoit spotted the stores' new "Breakfast Pork Meatballs" in two flavors: bacon, egg, and cheddar cheese, as well as french toast and maple flavor (via Instagram). While they were happy to take the risk and try these meatballs, it wasn't without hesitation, as the caption showed: "Ok probably one of the weirdest things I've seen @aldiusa bring out. They are breakfast meatballs in French toast maple flavor and bacon, egg cheddar cheese!! I 100% grabbed them and can't wait to try them!! What flavor sounds the best to you?!"
Of course, Instagram had plenty of responses to the question. One wrote: "Ugh I'm going to have to go with none on this one. It's a no for me dog" and another replied: "lol, I was thinking the same! A hard NO!" However, others were more excited than you might think.
What the internet thinks of the new Aldi breakfast meatball flavors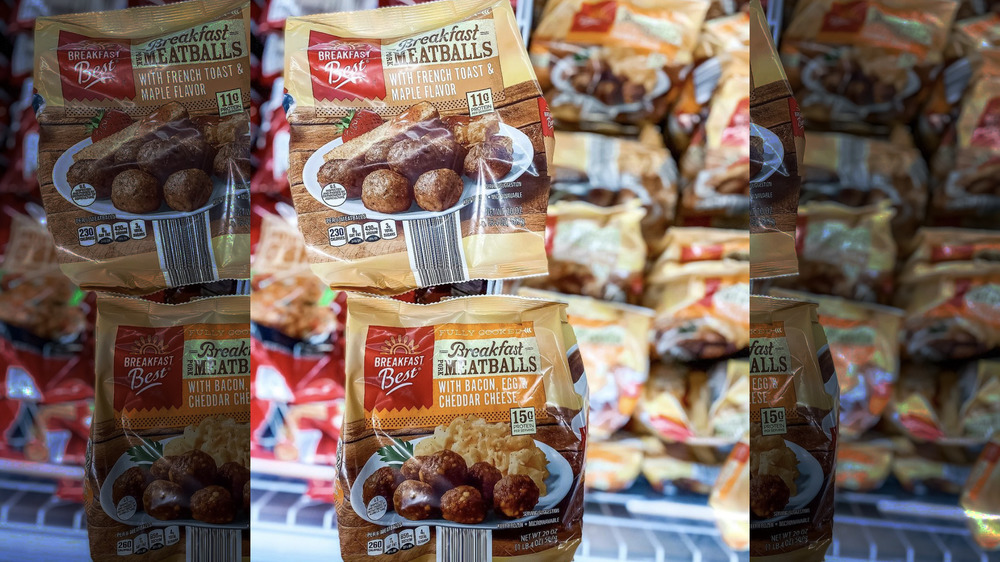 Surprisingly, along with the negative opinions, there are plenty of people sticking up for these new Aldi meatball flavors. One person wrote: "We had the French toast ones this AM. They had a 'McGriddle's' taste to them. Gonna try the bacon and egg ones later this week." Another pointed out the similarity to another fan favorite Aldi product: "As a huge fan of the maple sausage links from Aldi... I may have to try the French toast flavor!" (via Instagram).
However, the main response to these breakfast meatballs seems to be skepticism. One commenter put it plainly: "Lol, before i read your comment about it being the weirdest thing i thought to myself 'who eats meatballs for breakfast?'" If you, likewise, can't fathom how to serve meatballs for breakfast, Reddit users recommend pairing them with eggs and toast, or as a side for pancakes or waffles, like you would serve bacon or sausage (via Reddit). After all, are sausages and meatballs really so different?